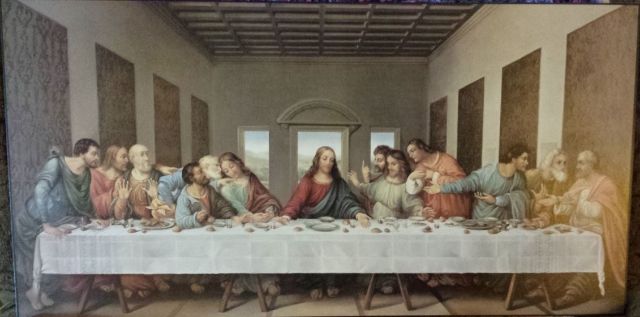 My son got this picture from his 8 year old son. Grandma helped pick it out.
Now I'm left wondering what frame design and what wood.
My first thought was zebrawood in a mission style.
My eyes are also drawn to the arch in the background and think it might work to pick some that shape.
I also have enough quartersawn white oak, Tennessee black walnut, walnut,Bocote,African mahogany, paduk, wenge, black limba, sapele,sipo, curly redwood, Caribbean rosewood, teak, katalox and and some curly maple.
Guess I will POLL my son which he likes best, but anyone feeling artistic is invited to chime in.
The walls in my sons house are basically the same color of Christs robe in the picture.
My wife suggested I make matching frames of for my son and my grandson.
-- keeping myself entertained ... Humor and fun lubricate the brain
---