This is what I came up with.
Rosewood top and bottom. White oak with dark mission oak stain.
Medallion is pre 1930's silver. 1 3/8 Dia.
Plan is to velcro the cup in the center box and get some lace to dress it out.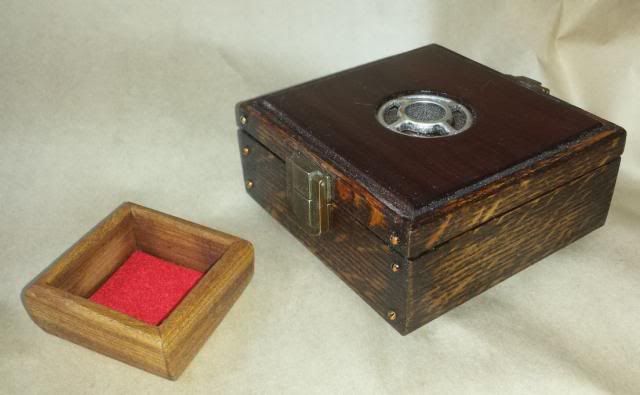 Box is 3 3/4 sq and 1 7/8 tall.


Ring cup is about 1 3/4 square and made from teak.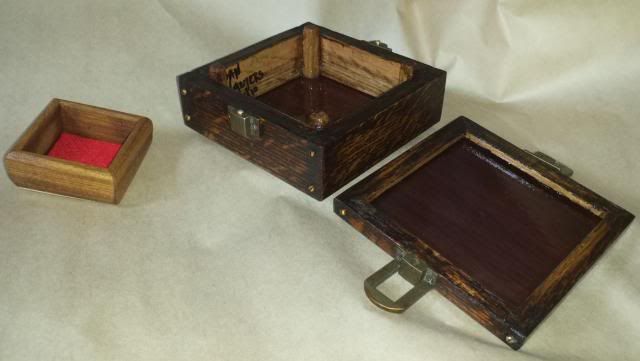 -- keeping myself entertained ... Humor and fun lubricate the brain
---