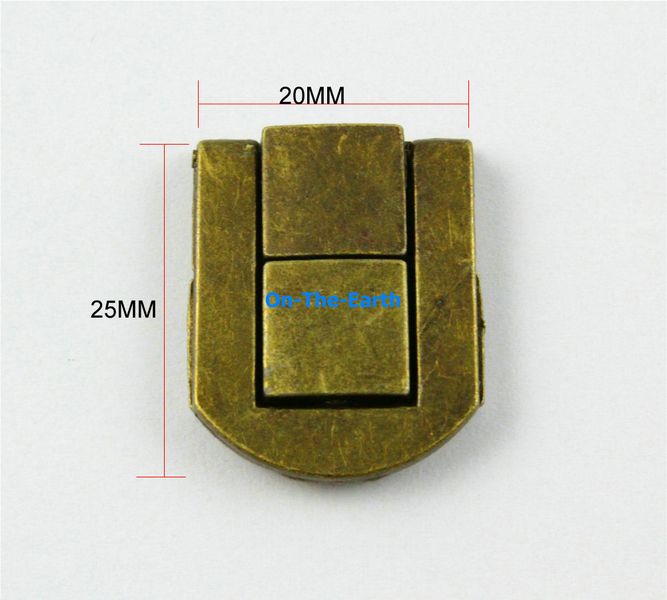 Hasps on Ebay Hasps are cast alloy with a antiqued brass patina. Very good quality
Shipped direct from from China and the price was awesome.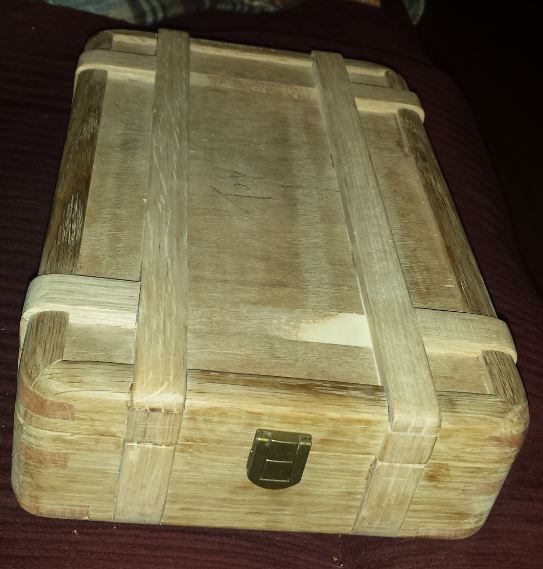 MLK Cherry splines.
Quartersawn white oak box body, resawn to about 9/16.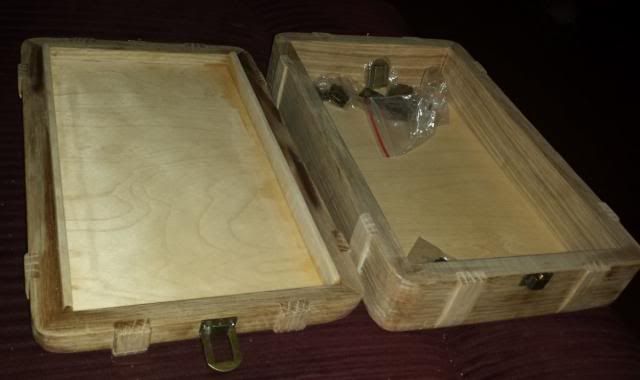 Hasp screws are nicely patina-ted … 1/16 drill bit and worked perfectly.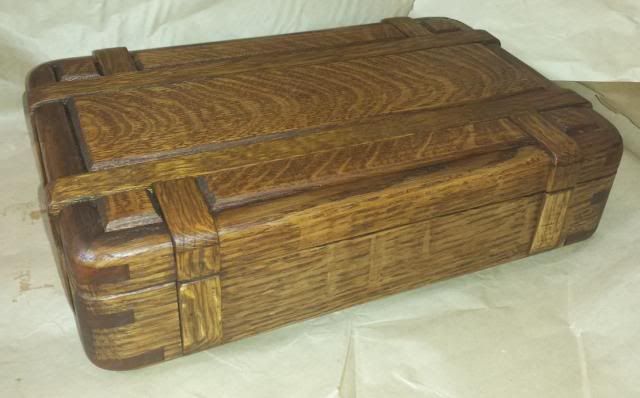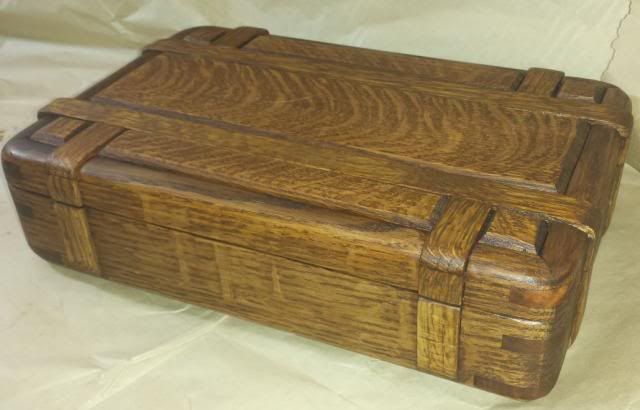 Quartersawn white on top came from Frank Miller Lumber. I have a few boards left. Found a board with the grain I wanted for a fancy top. Cut the center out of the board. It was a 6/4 board and pieces are resawn 3/8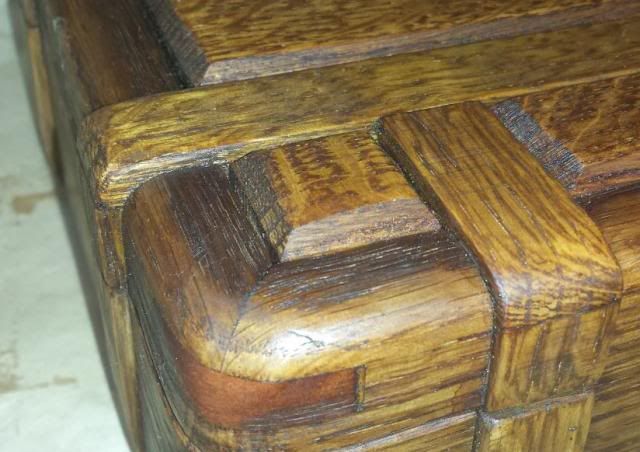 hand rubbed Dark Oak Alcohol Dye and Minwax Cherry stained

Approx 1/8 " Chamfers on the top panels were all hand beveled with my 6×80 edge sander …. 40 grit, very quick .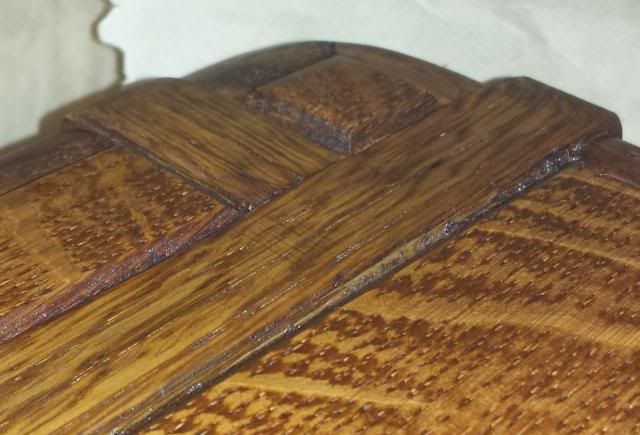 Whats up next.
Box will dry and then 0000 steel wool to smooth all the fuzz and then the top coats. Lacquer to seal, Button shellac then brown wax on the outside. Debating on green felt. Maybe red this time. Thinking about a mirror in the lid (I have several small ones in a drawer) Will make a cool collectors box
-- keeping myself entertained ... Humor and fun lubricate the brain
---