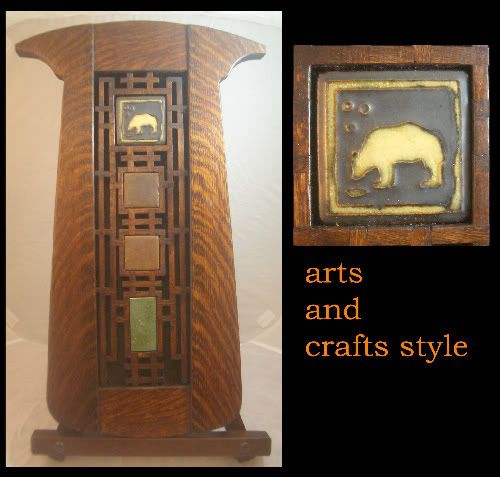 Noticed a Wheatley Bear tile on eBay and sent Merridee a message that it matched her Elk tile piece.
... She bought it and now I'm making her another frame to match.
Today I reproduced the design.
Her original AutoCad file was lost a couple hard drives ago. Back in the desktop – pre- laptop era >grin<.
I still have some 2×2 Grueby tiles in my collection and even a Grueby Green rectangle.

more pieces in Merridee's house

-- keeping myself entertained ... Humor and fun lubricate the brain
---