This process went pretty quick.
I started at 6pm and now it is 10:30.
Includes all the photo editing and the whole nine yards.
added bronze coating and let dry about an hour. used the stuff on far right.
bronzed 6 panel
patina acid materials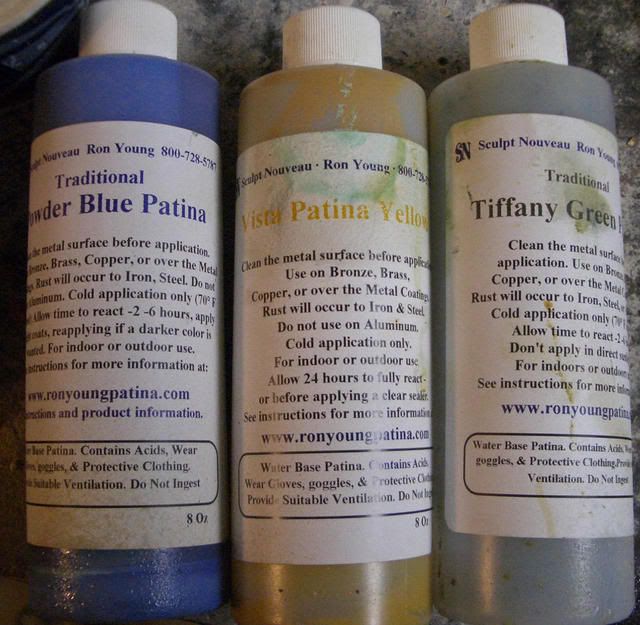 panel after 15 minutes of acid soak

panel after 2 hours … ready to get started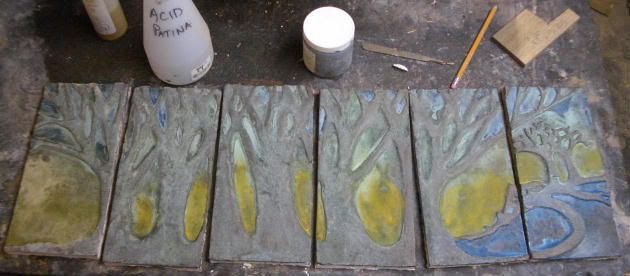 beartex -............... rub really-really hard, long-long time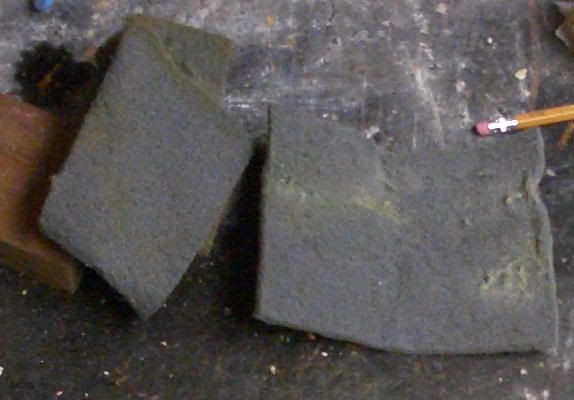 after beartex rubbing

clean off surface with brush and spray on several coats of gloss lacquer


let dry with fan blowing on it
spray coat of matte varnish
done !!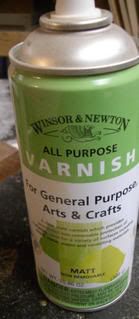 cool little detail
the tiles ....



<hr>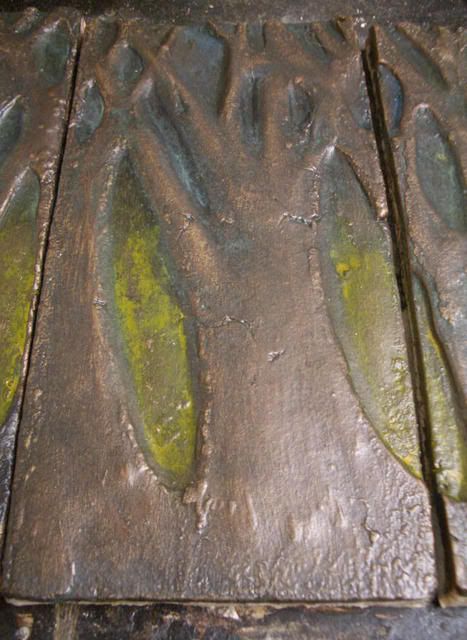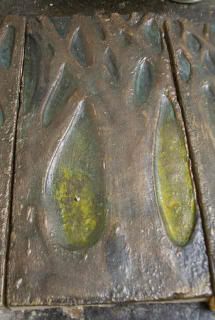 HEY DUDES !!! THERE ARE about a million photos of my various projects in the body of this blog.
If you ever make it to the bottom of this thread …. leave a message. >grin<
-- keeping myself entertained ... Humor and fun lubricate the brain
---