Forgot how messy a router is.
Mahogany machines like butter.
Photos are the project with one section roughed in … deepest section … about 3/8 depth using 1/2 router bit.
A section with the poster glued on and the tools I'm using, less the dust collector.
As mentioned in Marc's blog … Bought a 1/8 down spiral do some detail work.
One thing I didn't plan for was the paper wants to lift up next to the router bit. My work around is scoring the drawing with a xacto blade. Will try a different glue next time.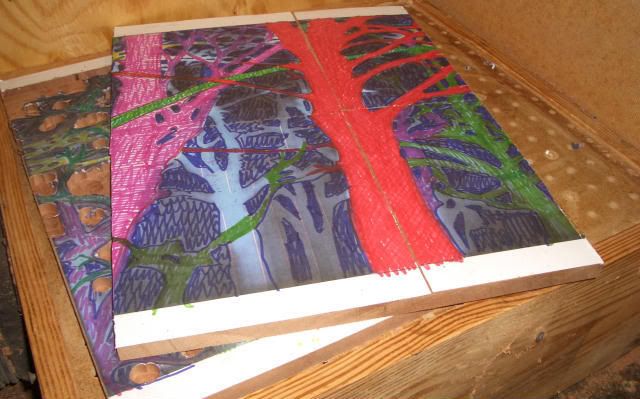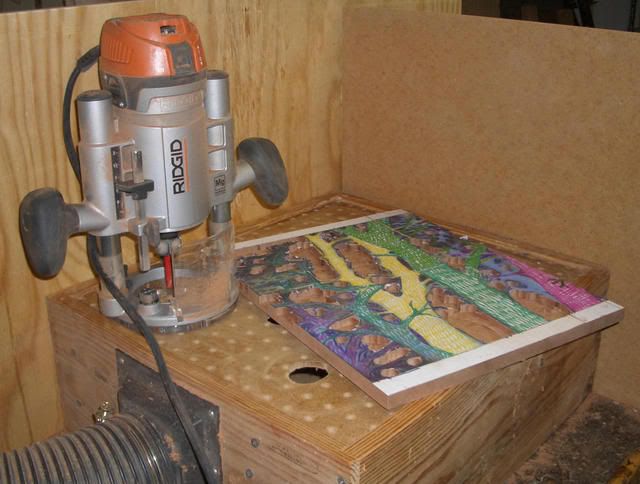 -- keeping myself entertained ... Humor and fun lubricate the brain
---