Made a life cast of a OWENs tile I was framing for Fred and Debbie. From the life cast I made from a item called insta mold from hobby lobby./// It is sort of like a rubbery gooey paste … well mine was >grin< ///guess I should have read directions. It sets up real fast without enough water …my batch was real lumpy and bumpy. The instamold is temporary … meaning it drys out and shrinks … eventual turns into unusable brick of crud. I made 4 scarab castings from the mold. Two acrylic and one plaster survived. The 4th try was a garbage can swish.
This is the 3rd tile …the plaster one …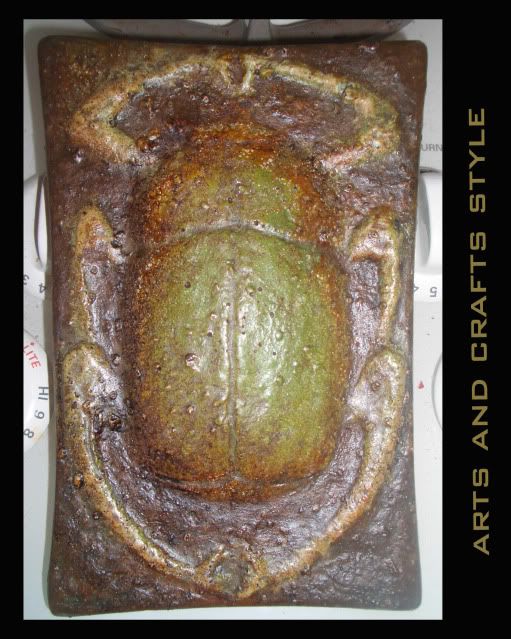 ..
..
..
..
slides show below … the original Owens tile, a couple photos of the instamold process, a 2nd plaster cast tile framed and other details.
..
..
..
..
-- keeping myself entertained ... Humor and fun lubricate the brain
---