Time for an update I suppose.
My little buddy helped me strip forms a few days after the pour.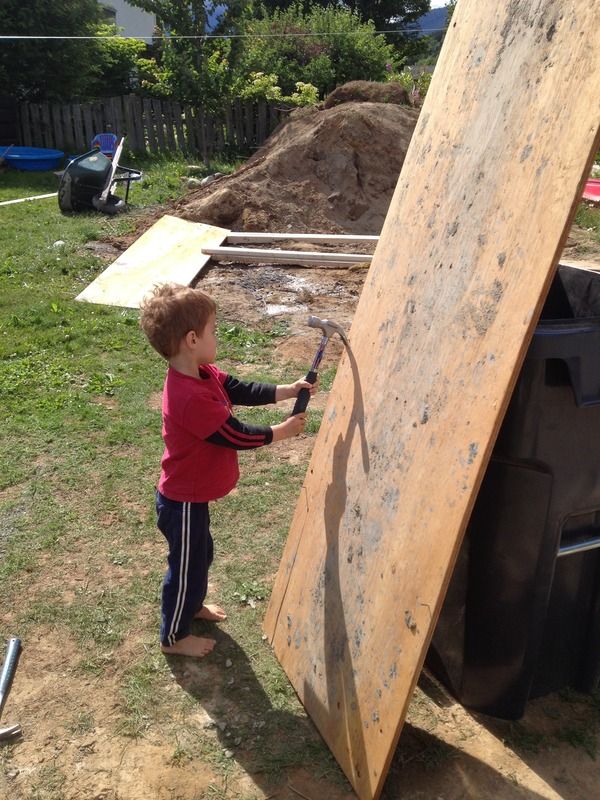 The pour turned out great. No cracks or low spots. Not a polished finish, but I do intend to put a subfloor over top so I am not too fussed about the finish.
After the pour I ordered the material for the walls and began sinking 3 1/2" ardox spikes with my trusty, yet seldom deployed framing hammer. In short order I had two large sections of wall framed and wandered over to ask the neighbour for a quick lift. The next day the process was repeated and I filled in the short sections of remaining wall myself.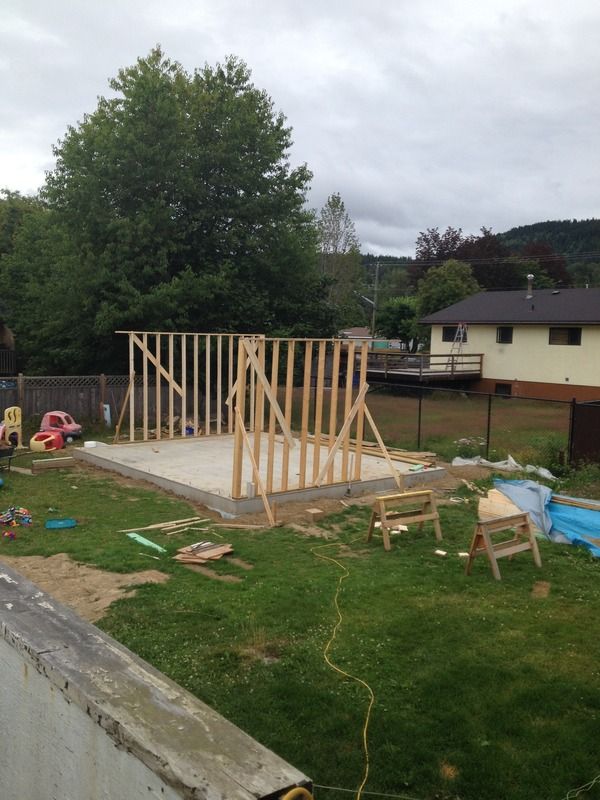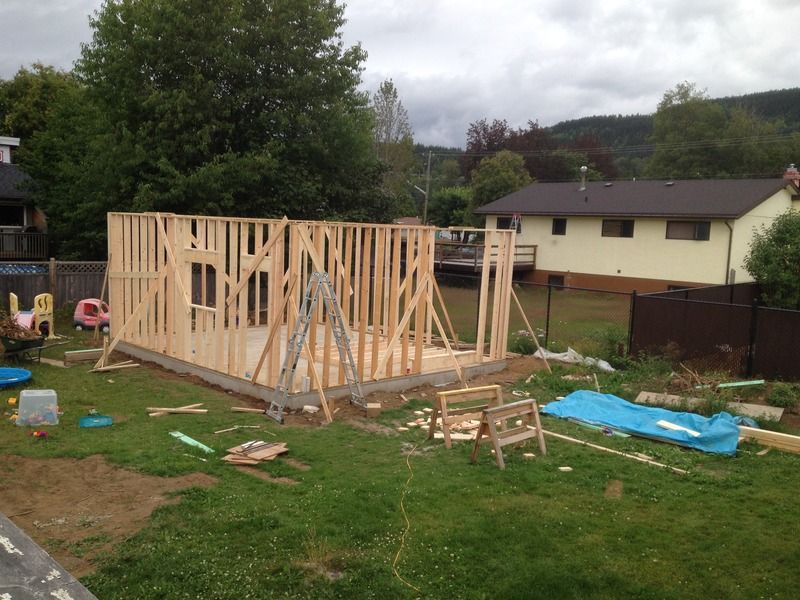 Last week a friend of mine came by an we raised the trusses. I was battling a throat infection gifted to me by my loving son and what should have taken a few short hours took most of the day.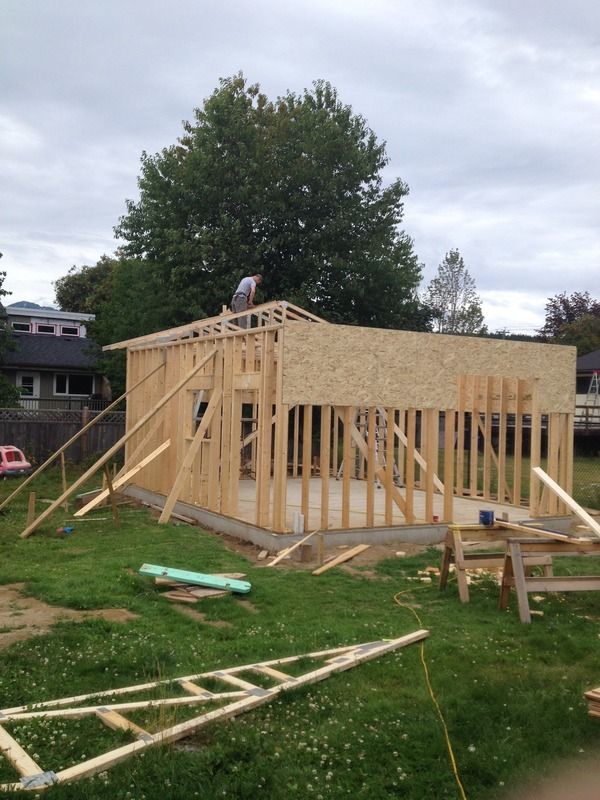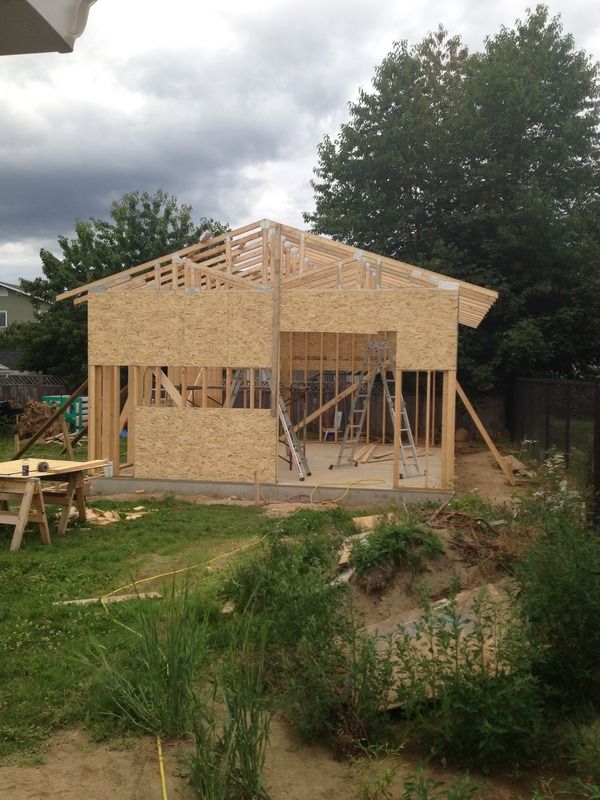 Over this past weekend another friend volunteered himself and we installed the gable overhangs, the fascia and sheeted the roof.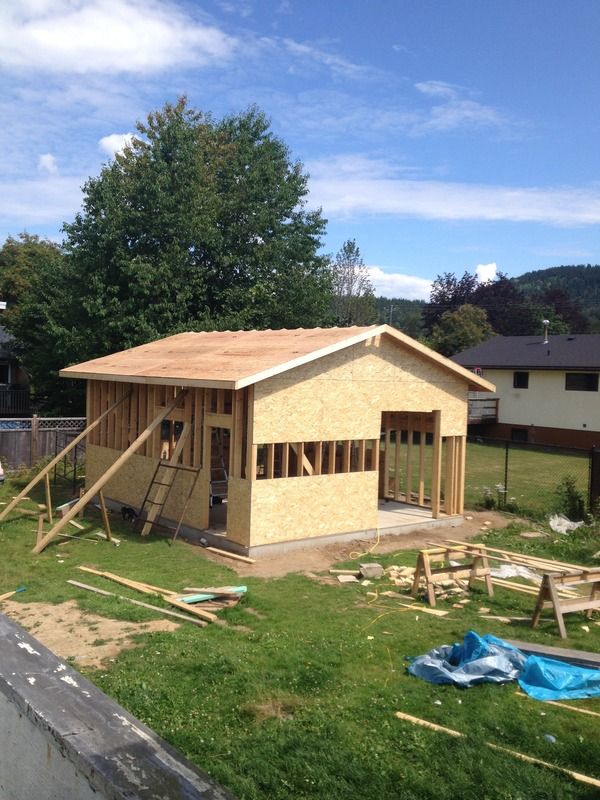 We got the last sheet nailed down just as a thunderstorm started really kicking off, complete with a nice show of lightning and some gusting winds.
I spent the last few nights completing the wall sheeting and have a framing inspection tomorrow. After that I will be able to install house wrap and shingles.
Oh yeah, a couple weeks ago while outside pluggin away, my little man looked up at me and said "Daddy, I have belt too?" well, obviously a shortcoming we had to rectify, so looked around and ordered him a right proper piece of kit: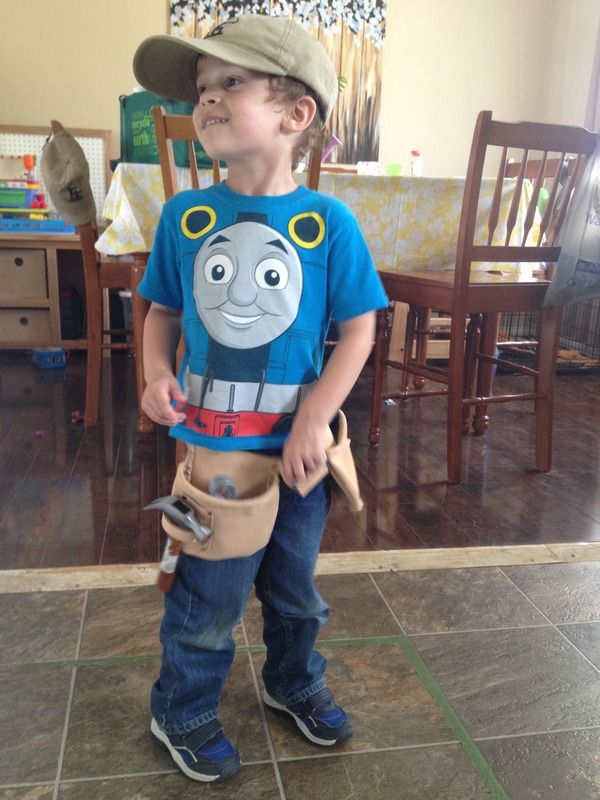 My wife has yet to pick a siding colour and my electrician is out of town until the beginning of August. Doors should be here in a week or two. In the mean time I printed off one of those workshop layout templates and started playing around with different layouts.
I hope to have the shop wired by the end of August and insulated fairly shortly after that. I got a moose draw this year and I hope to get after an early season mountain goat as well, so we will see how we progress. I love woodworking but only my wife and son take priority over bowhunting!
---