well, after getting the stump out and foundation excavated it was time to move in some gravel: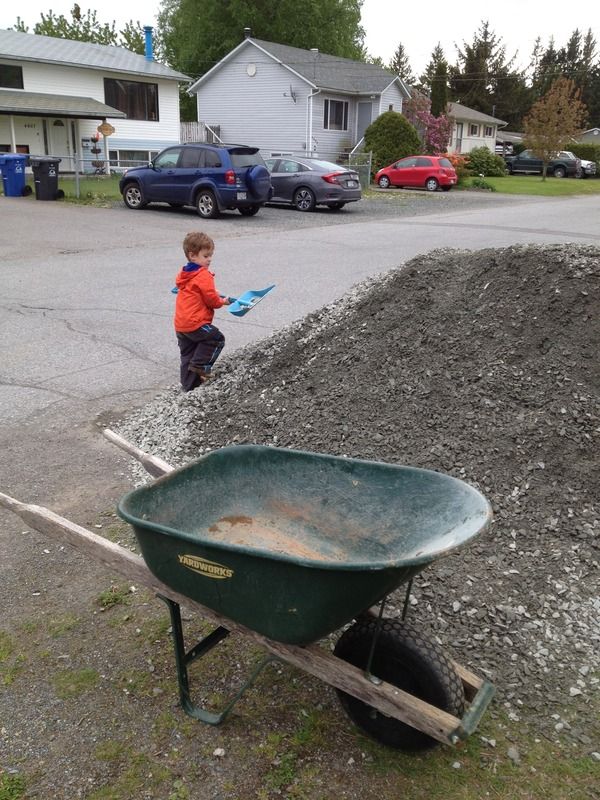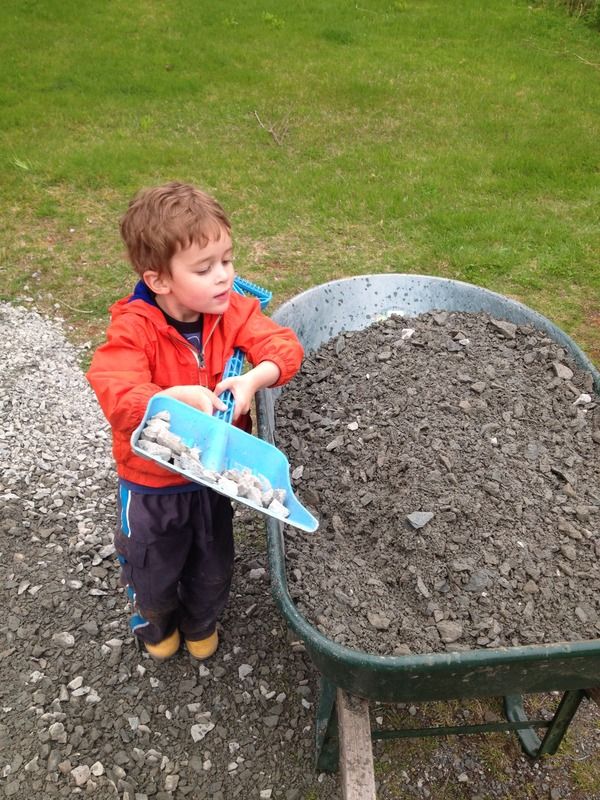 And because a wheel barrow full of gravel isn't heavy enough: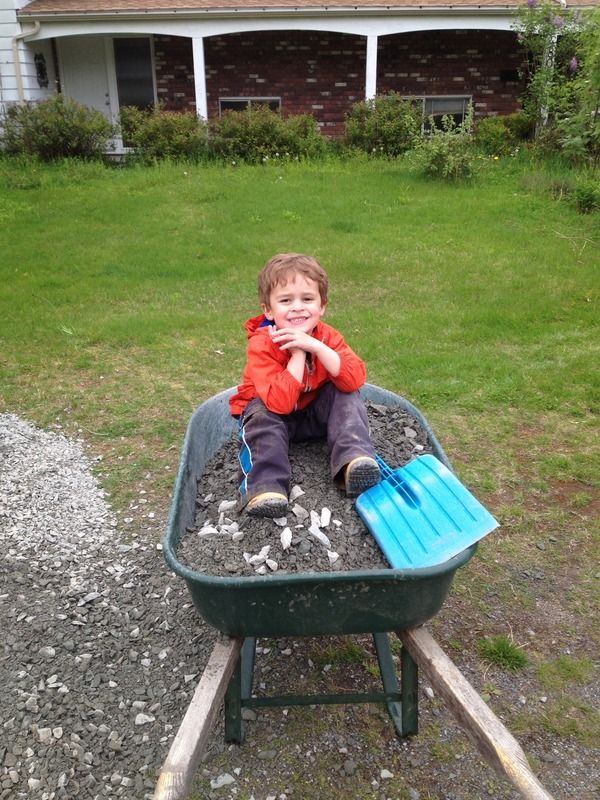 I wound up having two loads delivered at roughly 8 yards each. Did not use all of the second one. I compacted between lifts of 2 – 3 inches. The first night after the gravel was delivered I moved 35 wheelbarrow loads by myself. I stopped counting after that.
We then set forms: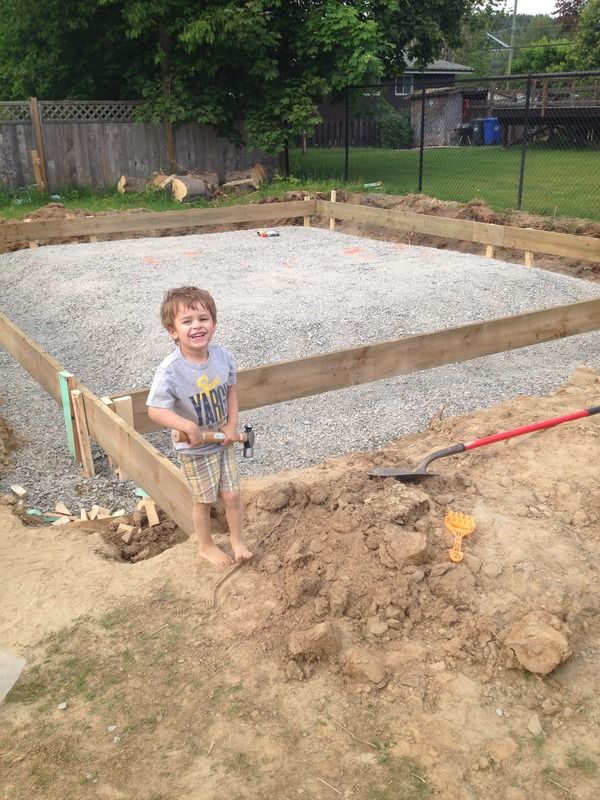 I need to rebuild my deck, so I opted to use 14 foot PT 2×10 for the forms, running the ends long so I did not have to cut them and wrapping them in poly rather than using a release agent. The thickened edge is 18" by 18". The bottom 9" of the forms is filled in with 1" Styrofoam, backfilled and temporarily braced to the inside of the form. Once the first few inches of concrete is poured I will pull the duplex nails holding the bracing and the backfilling will brace the Styrofoam from the outside.
Tied in all my rebar and just awaiting an inspection before pouring. The pour looks to be around 18 yards. I cannot get a cement truck to the rear of the property. A pumper truck is $1000.00 just for the truck, in addition to the near $2800.00 for concrete. I may be making a congregational call out for a few brothers to come forward with wheelbarrows in exchange for a good meal and plenty of beer and whiskey after the pour!
---