I finally got around to re sanding the top slat on the back where the water mark had caused the stain to really soak in and make a nasty looking spot. I draped a sheet over the chair for a couple weeks and let the stain dry completely before working on it again. Here's what it looked like when I started: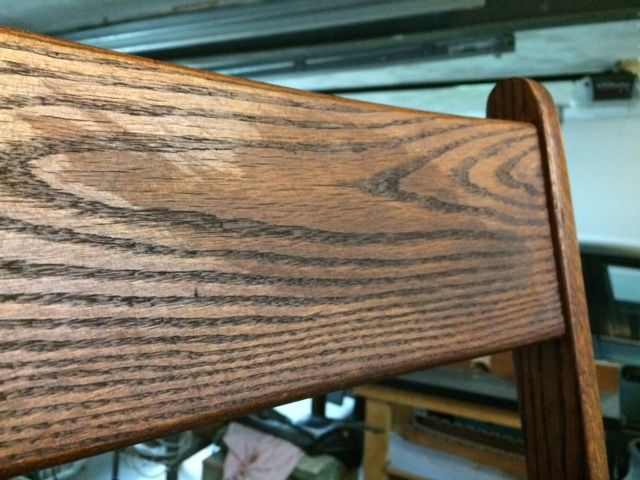 I first gave it a few good wipes with lacquer thinner to remove what stain I could with chemicals, then I masked off the upright sections and hand sanded starting with 100, then 150, then 220.
This was after sanding and before staining. I didn't have to take it all the way down to pure clean wood, besides that, this old oak has a lot of red color to it anyway.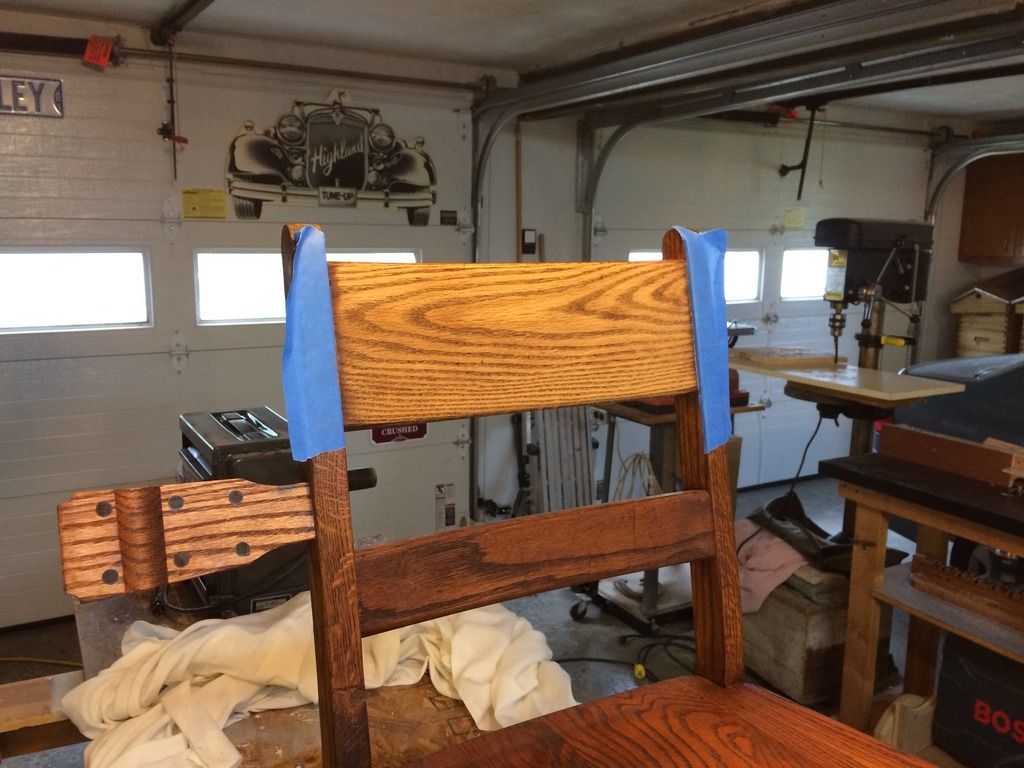 Here's the final result. Looks WAYYY better. There were a few other spots that needed touched with a second coat anyway. It's sitting on the table now waiting for a less humid day when I'll spray it with some satin clear poly.
-- Matt CueBall Rosendaul. I don't think I've ever had a cup of coffee that didn't have cat hair or sawdust in it.
---