I'm still plugging away on the guitchair project. I did a dry fit today and found an issue I needed to fix with one of the dowel holes, it had been drilled off center and split the corner of the piece. I left a few of the original dowels in place because they were rock solid. I just had to make sure there weren't any in two directions which hinders assembly.
The chair is in pieces on the bench and should be ready to assemble in the next few days.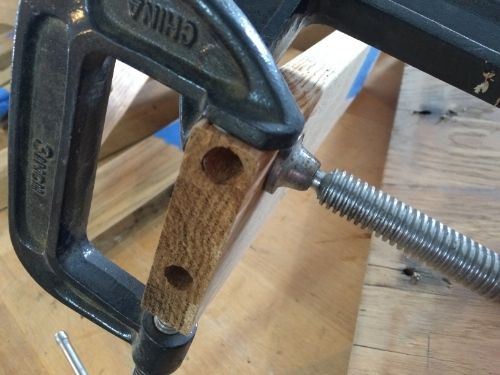 I had been playing with my new pantograph to engrave the Martin Guitar logo on the top back slat, but I'm officially chickening out on it. Not only is it very problematic because the back is curved, but its also old splintery white oak that I'm pretty sure would chip out, and I only have one chance at it, so I think I'll save it for the cradle I'll build on the side to hold the guitar. Below is the best sample engraving I could manage from the pantograph router.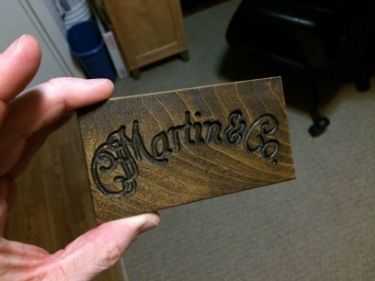 -- Matt CueBall Rosendaul. I don't think I've ever had a cup of coffee that didn't have cat hair or sawdust in it.
---