Got a very late start to the day so ended up taking up most of my time with the Clamp Rack Sketch Up Design. Tomorrow I will brave the rain to go out to the lumber pile outside and see how many 1×6's I have out there.
The design is basically to hold everything I might need for assembly: Clamps of all sorts, Glue, Tape, fasteners. I designed for use with Fir 1×3 & Birch Plywood, however any 1×3 and 3/4" & 5/8" sheet stock will work. I will be using MDF & fir for mine because I have ample amounts on hand.
With the design I was torn between footprint size and functional design. I ended up making it taller than it really needed to be so I could store more clamps on it without taking up anymore floor space. Fortunately I am 6' tall so I will be able to see whats on the top shelf fairly easily.
Here is the side view of the Cart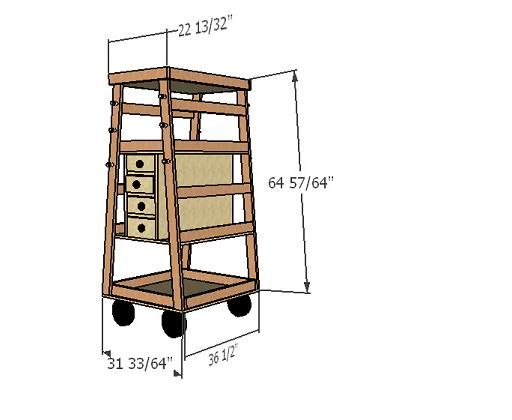 The Top View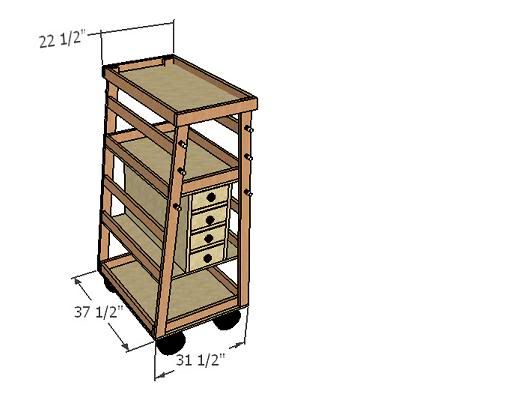 I may end up fiddling with it a bit more tonight but I like it pretty much as it is. If you want a copy of the Sketch Up file feel free to PM me with your e-mail address.
-- I wouldn't be so arrogant if you weren't such a moron!
---