Well I have been laid up the past month battling allergies & the resulting Sinus Infection. While I haven't been able to get much done in the shop, I was able to get quite a bit done FOR the Shop!
I am also selling my Kreg Setup & a Couple Bowl Gouges, you can see them on eBay!
The fist new Toy/Tool is from this summer. I finally completed adding a TS/LS Incra Router Table and Jig to my Grizzly Table Saw. So far I really like it, at least for the Table Saw. I haven't really done any Dovetailing with it yet.
I got a great deal on the LS/TS from Ron over at Woodworking Machinery Services>. Ron is my Go To guy for anything from Bandsaw Blades to Replacement Delta Parts, and much much more. If you don't see it on his website just send him an e-mail and chances are he will have it.
So now my 1st TOOL GLOAT!
I do occasional CL searches for deals on a few different tools. It paid off with a full Festool domino setup for $740 a lady was selling over in Idaho. Total bargain! She said it had only been used twice and from the looks of it I believe her. It's like new except for a few of the smaller tenons have been used.
But WAIT There's More!!
An Almost Brands New set of Crown Pro PM Turning Tools!!
The 5 piece set PLUS the 1", 1/2", & 1/4" Bowl Gouges all for $275!!
The large roughing gouge is the only one that has any use on it. The 1" Bowl Gouge is a MONSTER and is gonna make quick work of rough out Bowls.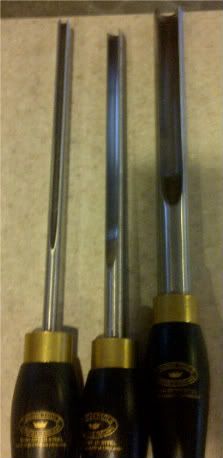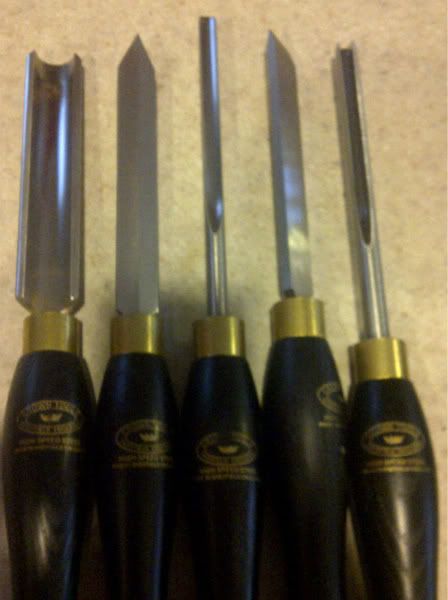 -- Chris, Washington The State! http://www.chris-crafts.com
---