My grandfather, who was a huge influence on my cousin's and I passed away last year. My cousin Jason and I thought it would be fun, and a great bonding experience to build a nice display box for a few of his things…pictures, the head of his Cane, his Mason's ring…and things that really defined him… like a Whoopie cushion and a fake glasses with the rubber nose to celebrate the jokester he was.
We went to the exotic wood store down in south seattle and found some gorgeous black walnut and spalted birch.

So I spent some time today cleaning up the sides and getting it ready.
I popped the grain with a bit of mineral spirits.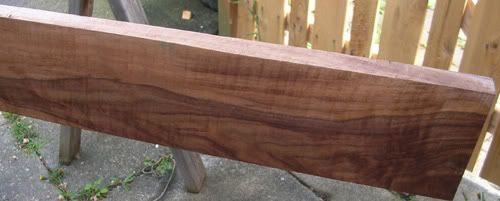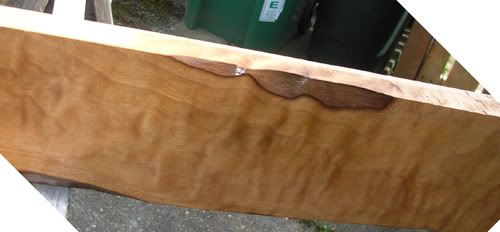 I am going to make a dovetailed box with the spalting as a moulding around the inside bottom, and a cushion of deep green velvet lining.
I'll post more pics as I progress. I cleaned up the boards with hand planes, and spoke shaves.
-- When my wife ask's what I have to show for my wood working hobby, I just show her the splinters.
---