I bounced out of bed Saturday morning eager to make some more progress on the table. I went down to the shop and inspected what I had glued up the night before. Everything looked good so I went ahead and glued the end sections together with the long side aprons. I also installed the corner braces which I made from a piece of white oak I had laying around.


I pinned the tenons with 3/8" oak dowels and sanded flush.


Feeling pretty good about the progress, I started the milling process for the table top. I had two beams that were about 4×9". First I trimmed a half inch off the long side so that I had a piece 8" wide as I only have an 8" jointer.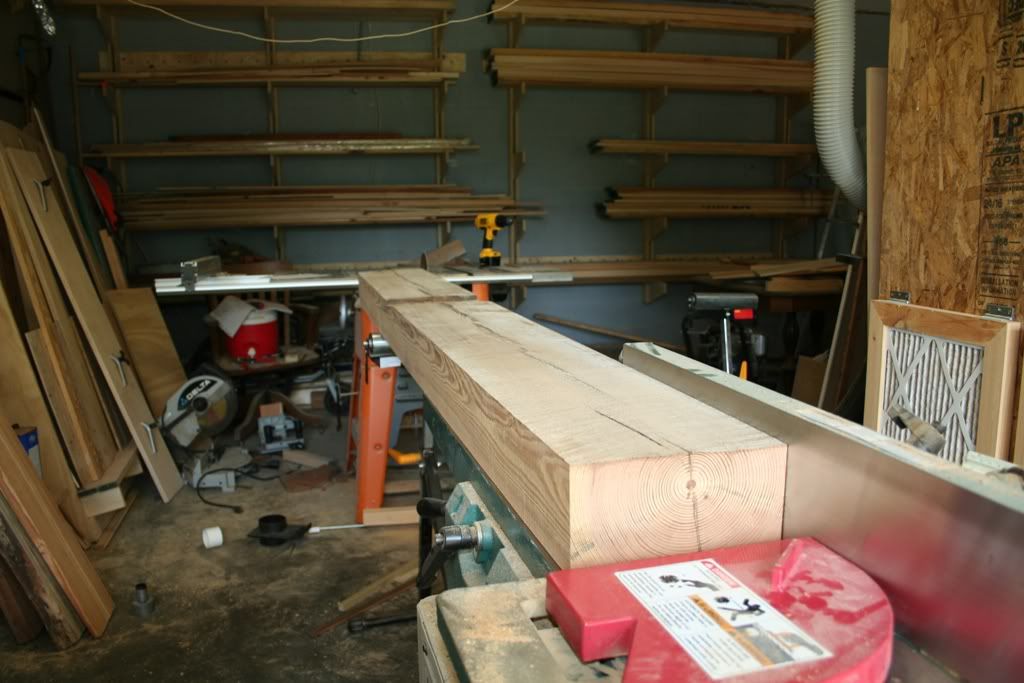 Next, I jointed one face then squared up the adjacent side so I would have a flat faces to run against the bandsaw fence and table.


When I built my router table, I made a large subsantial fence that I can set on the bandsaw and use for resawing. I had just bought a 3/4" 3 tpi Timberwolf resaw blade and was eager to see how it performed.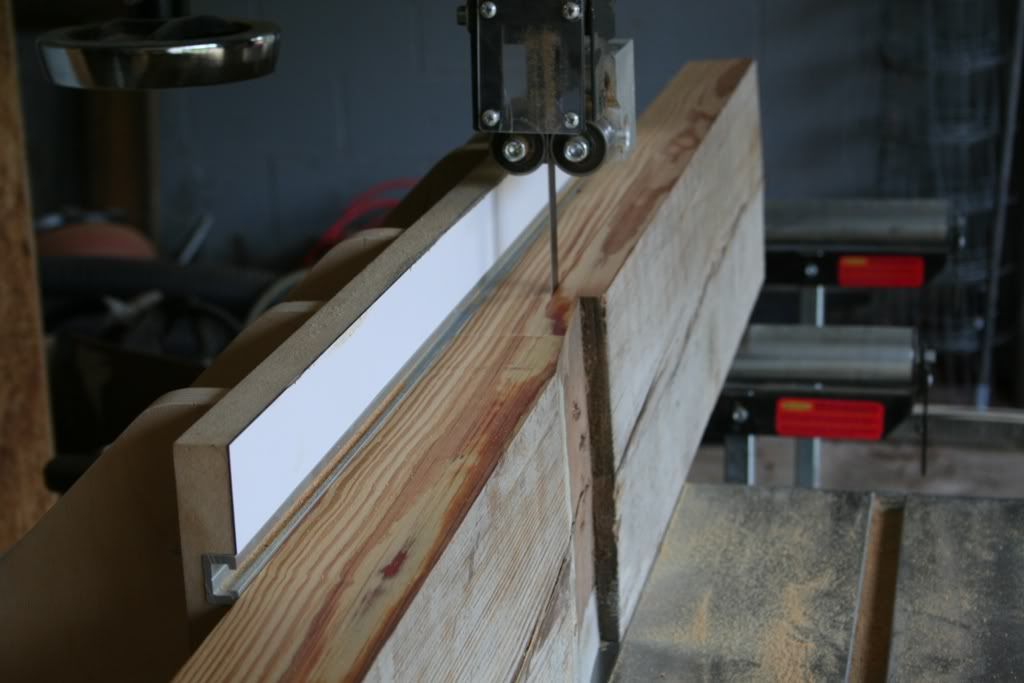 That new blade pretty much cut like a hot butter knife on the first three passes. Then on the last cut, about 1/3 of the way through, cutting all of a sudden became difficult and the blade began to wander. I thought the kerf was just full, but after completing the cut, and looking at it, it became apparent that my new bandsaw blade became a $42 nail finder. Duh..ohhh…...............what valuable lessons we learn on a daily basis. You see, I've got a brand new Lumber Wizard and in my hurry had not used it on the last beam.


If you look closely, you can see the ripples in the cut. I thiink I've got enough material left at the deepest cut to still mill up the top, but I was dead in the water without a sharp blade. I called Lumber Lady and she still had a new blade in stock and was even so gracious as to leave it out on the loading dock as I couldn't get there before closing time and of course they aren't open on Sunday. Even so, I'll have to hunt up some more stock as what I thought was enough wasn't. So, I guess I'm dead in the water till Monday. Argh…....!


At any rate, I got four pretty nice boards out of it, the only problem is I need to more to have enough and beams like this are scarce. I may have to go with three narrower ones before this is done.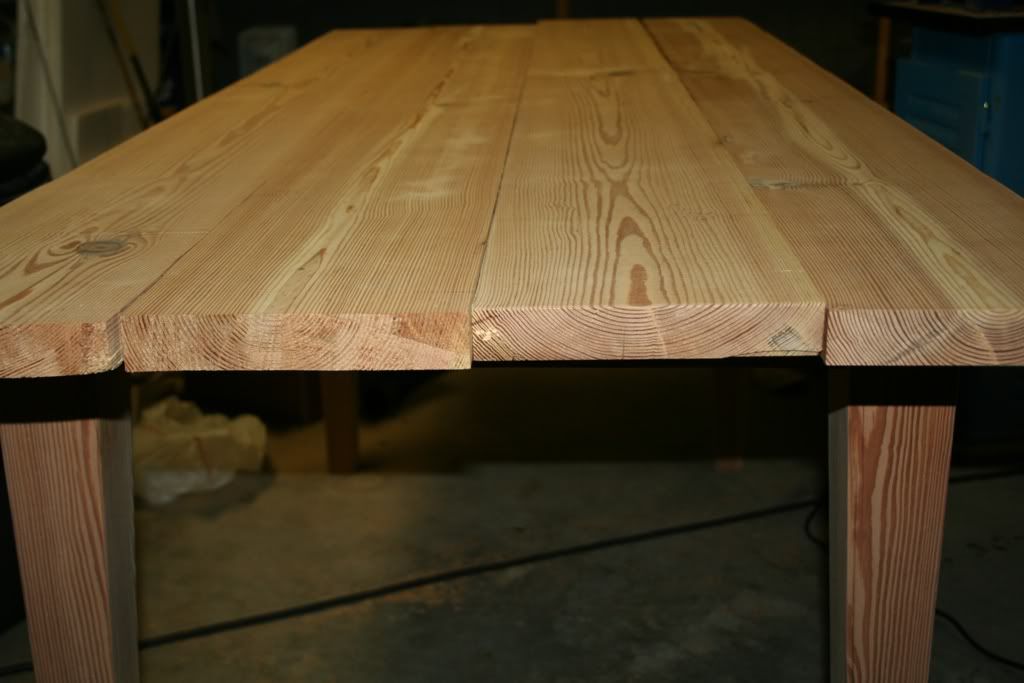 Stay tuned, the saga continues…...............
-- Carl Rast, Pelion, SC
---