Once the mortises have been cut in the legs, it's time to cut the tenons on the aprons. After cutting the apron stock to the correct length and measuring the depth of the mortise we'll cut the shoulders of the tenon joint on the table saw. These aprons are 3/4" thick, therefore the tenon should be 1/4". Using the Kreg miter gauge, I'll carefully saw the shoulders. I should have used a zero clearance insert, but was too lazy to make another, so I just used the oem insert. The Forrest WWII blade is about brand new, and produced practically zero chip out.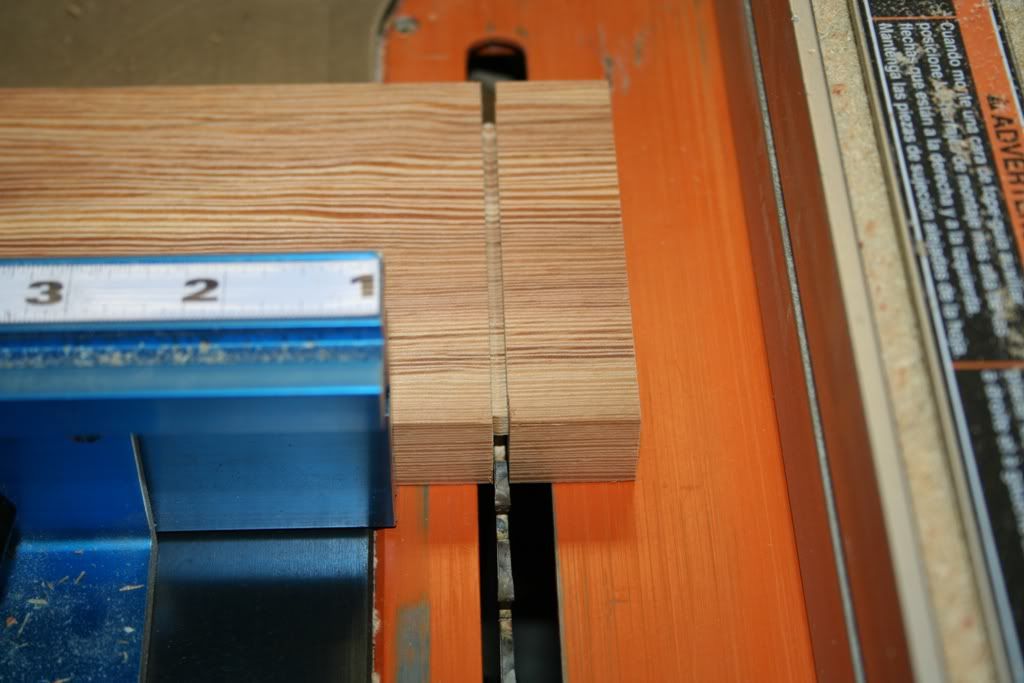 After cutting the shoulders, we'll go to the bandsaw and cut the short side of the tenons.


Then, it's back to the table saw to cut the rest of the tenons using a tenoning jig. I thought I took more pictures than this, so this is the only shot I got of this part.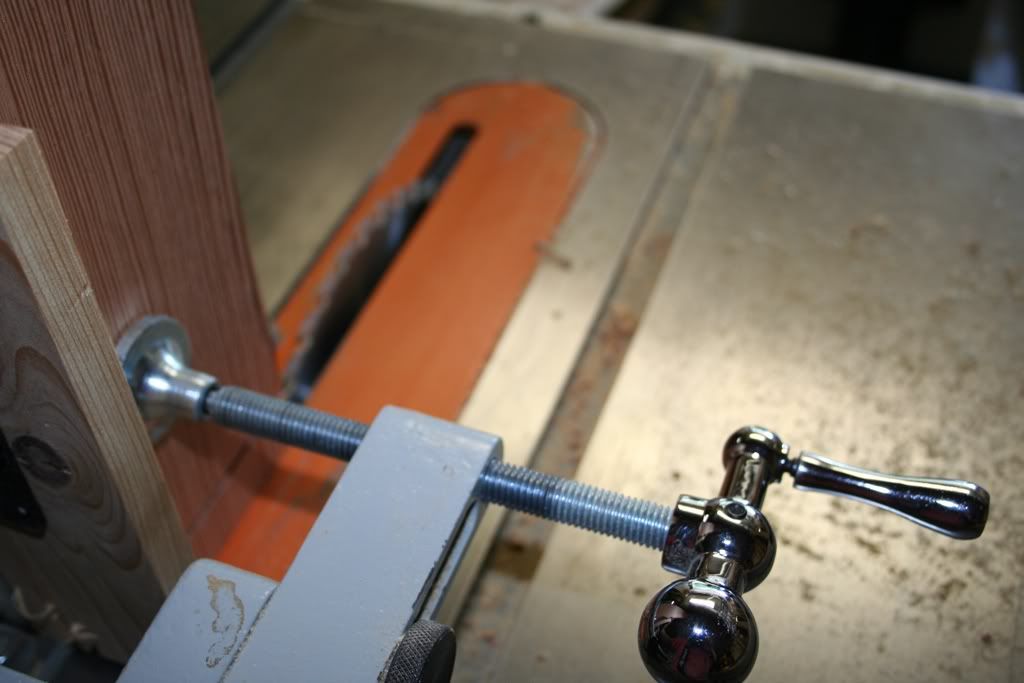 I used a digital caliper to make the tenons exactly 1/4" thick.


The tenons will fit with some encouragement from a dead blow hammer, but this is too tight for me. I try to make mine fit snug, without adding much force to insert into the mortise. So, using a shoulder plane, I'll shave a little off at a time to "sneak up" on the correct fit.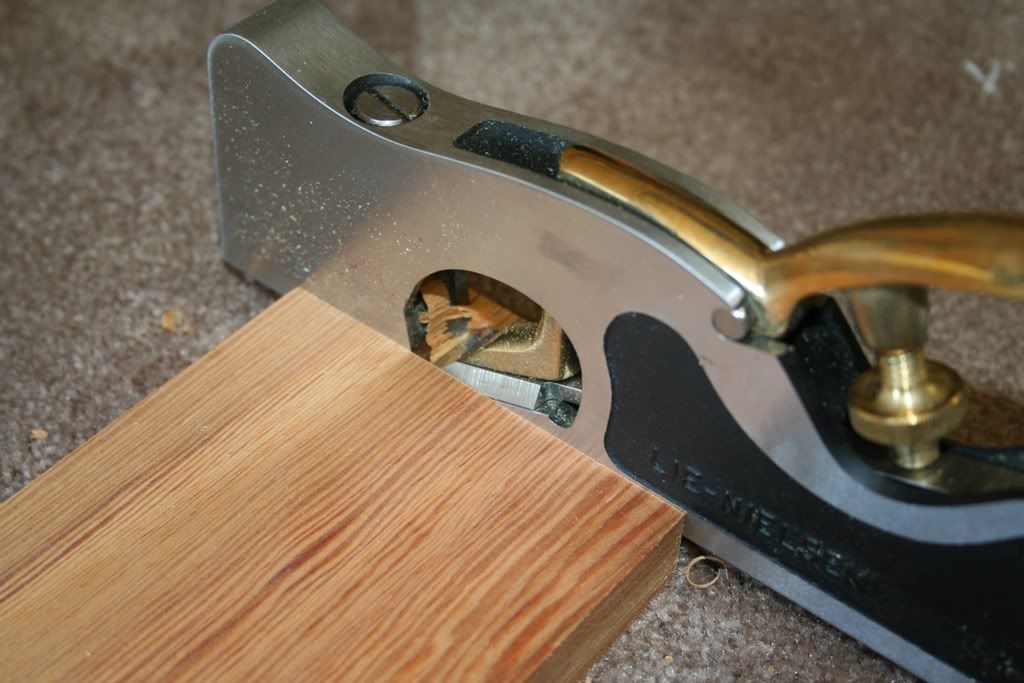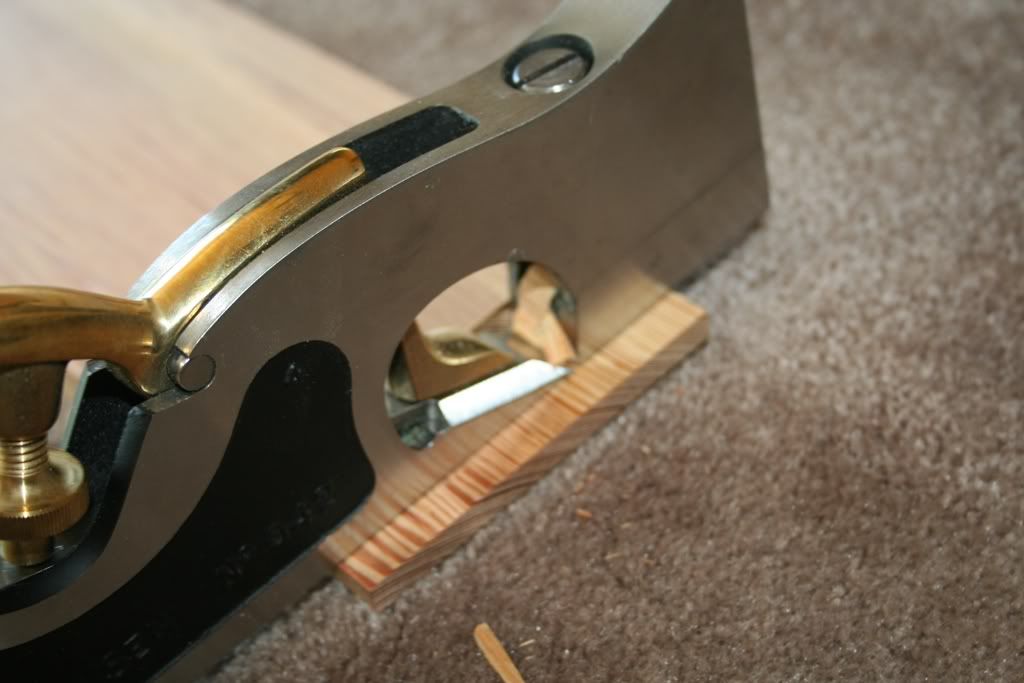 Next using a chisel, I'll pare a chamfer on the end of the tenon to aid in insertion. Notice the worm holes in the end. This side will go to the inside, so you won't see it.


This looks like a pretty crisp joint to me. So, I went ahead and glued up the end sections of the table.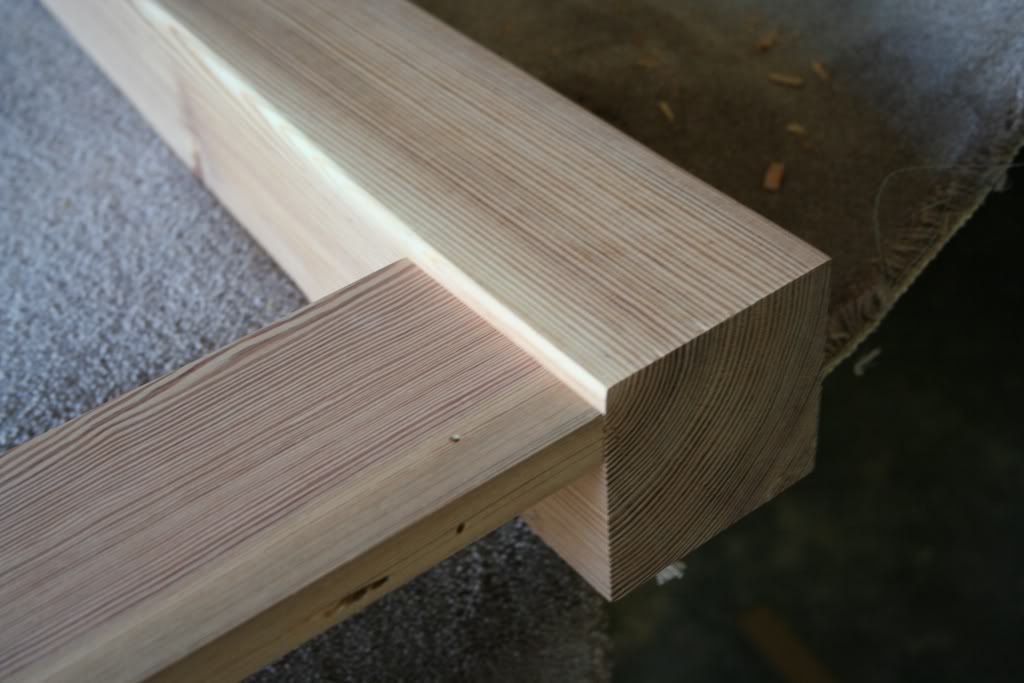 Once these dry for 24 hours, I'll glue up the rest of the base up.
Next we'll resaw some stock for the top.
-- Carl Rast, Pelion, SC
---