Here's the basic design that I'm using on the harvest table. I probably should have put this in the first part of this blog, but better late than never. This table will be a classic Shaker design. All mortise and tenon joinery and finished with Waterlox.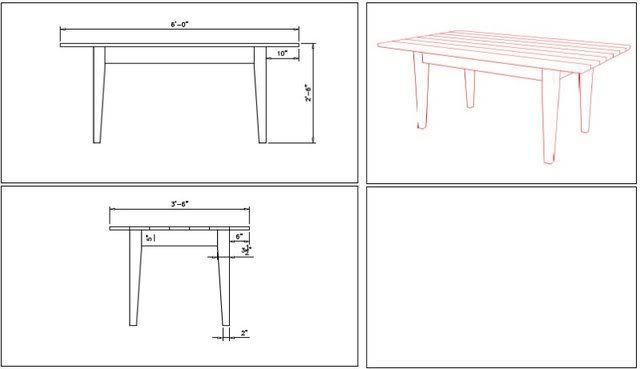 I milled some more stock tonight. All I got accomplished tonight was the base stock for the end aprons. But in the process, I found what I call the "real deal" heart pine. Generally, you can judge how "old growth" it is by how much it weighs. The heavier it is, the tighter the grain is. I found a couple of 10' 1×6's that fit the bill.
Here's a closeup of the old saw marks before it hit the jointer. I scrubbed it with a steel brush and hit it with the air hose before jointing a face. As Socalwood commented last night, dirt isn't very good for knife life.


As far as heart pine goes, anything more than 24-30 rings per inch qualifies it as old growth. To my surprise, when I cut out two 3' pieces, I was treated to the following sight.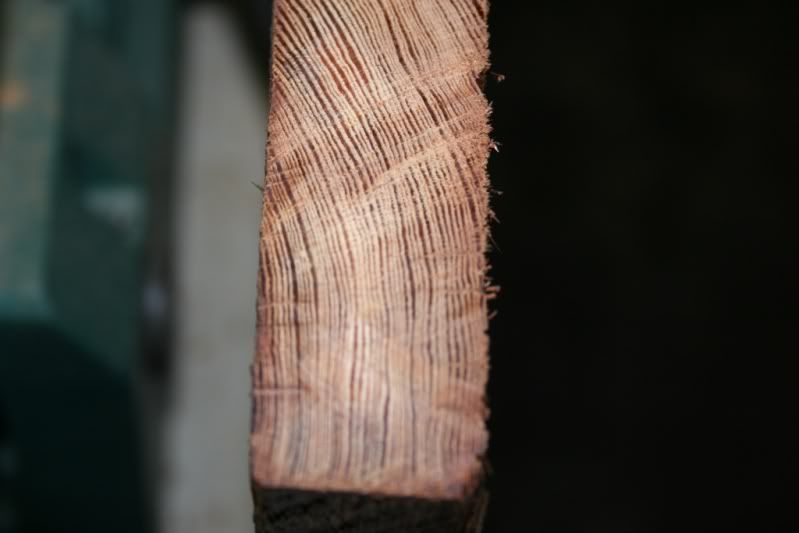 I count around 40 rings per inch. That's some really tight stuff. In other words, it took 40 years for the tree this came from to grow 2 inches in diameter. When the Europeans first came over in the late 1400's there was a big forest of Southern Longleaf pine that stretched from where Virginia is now down to Florida and from the east coast to about the Missisippi River. The English proclaimed it as "The Kings Pine" and used it for ships masts and the like. Sadly by 1900 it had just about all been cut. This stuff was shipped or floated all over the US. If you've watched "Ax Men" on the History Channel you may have seen an episode where modern logging operations retrieve sunken logs at the bottom of the Missisippi and Boston Harbor and other bodies of water that on which were used to move this timber.
Here's a couple more pictures of what I milled tonight. In the second one, I couldn't resist wiping it with mineral spirits to provide a sneak peek at what the finish will look like.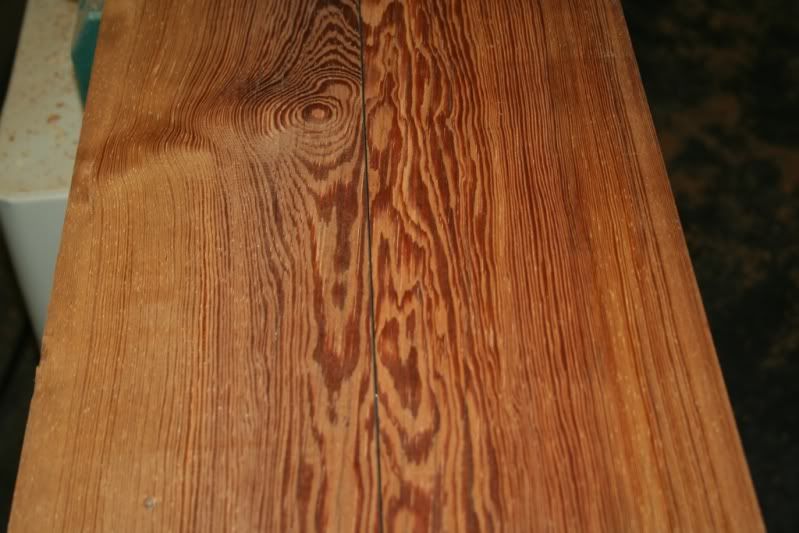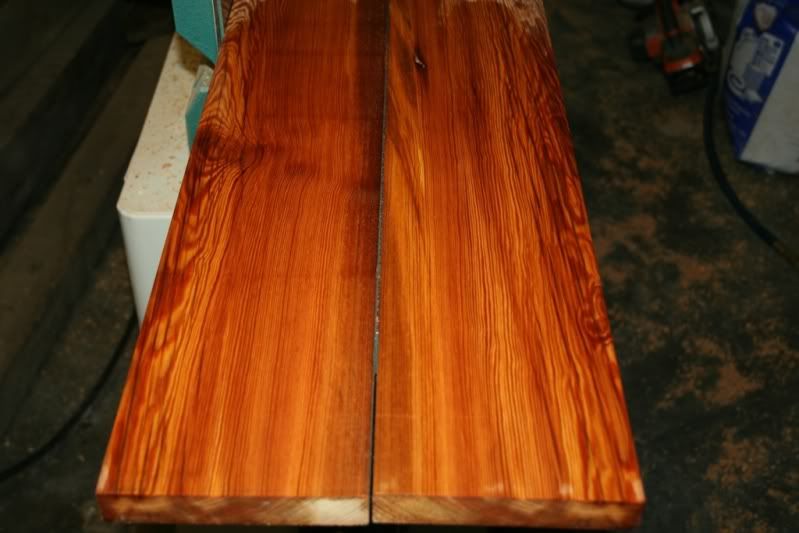 I don't know about you, but it looks pretty sweet to me. More to come.
-- Carl Rast, Pelion, SC
---