I went down to the my lumber heap down in the barn and retrieved a couple of 4×4's, a 4×6 and a long (16') 1" thick board of variable width. My intent was to get enough stock for the table legs and aprons. As you can see, there are plenty of nails to be pulled.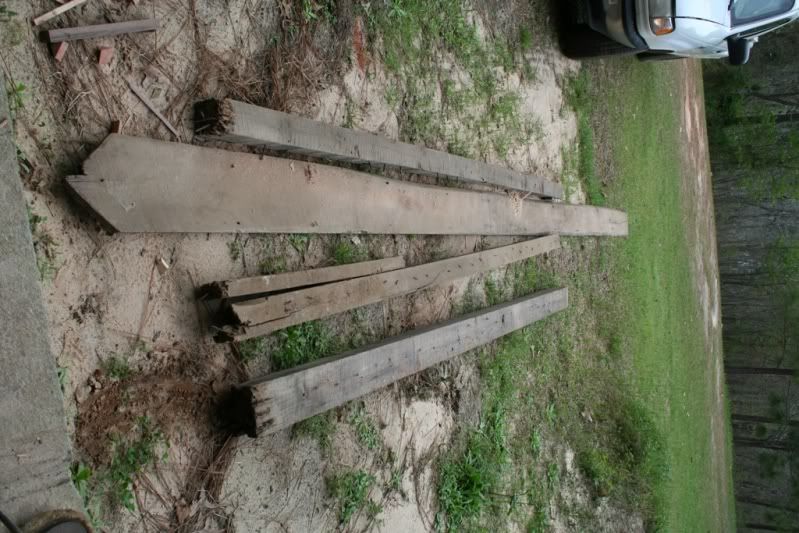 Of course I had my trusty Lumber Wizard to make sure I got them all.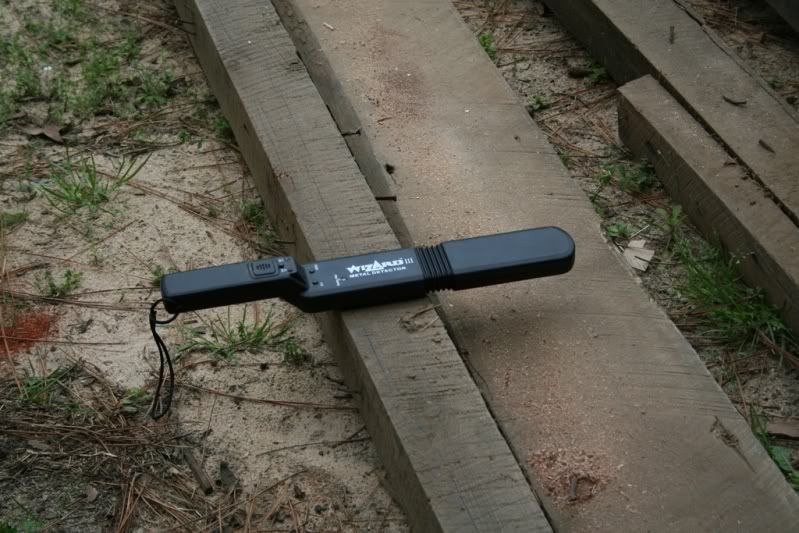 Good news and bad news. First for the good news. I pulled lots of nails.


Now the bad news, a bunch of them broke off due to age and rust.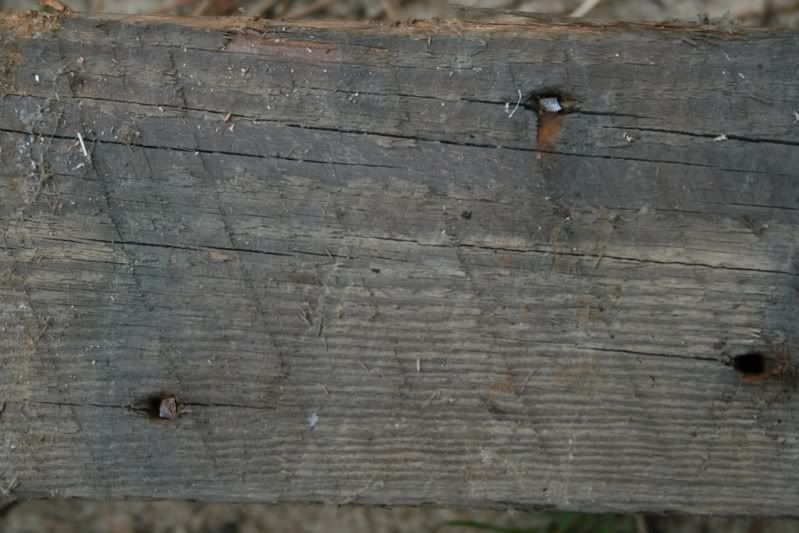 Normally just a few aren't much problem depending on what the board is going to be used for. If the legs were just going to be square and straight, I'd just take a nail set and drive them a little deeper so as not to booger up my jointer and planer blades. But in this case, since these are going to be inside tapered legs, I don't have that option. Sooo, I dropped back and punted. I have some old beams from the same lumber pile.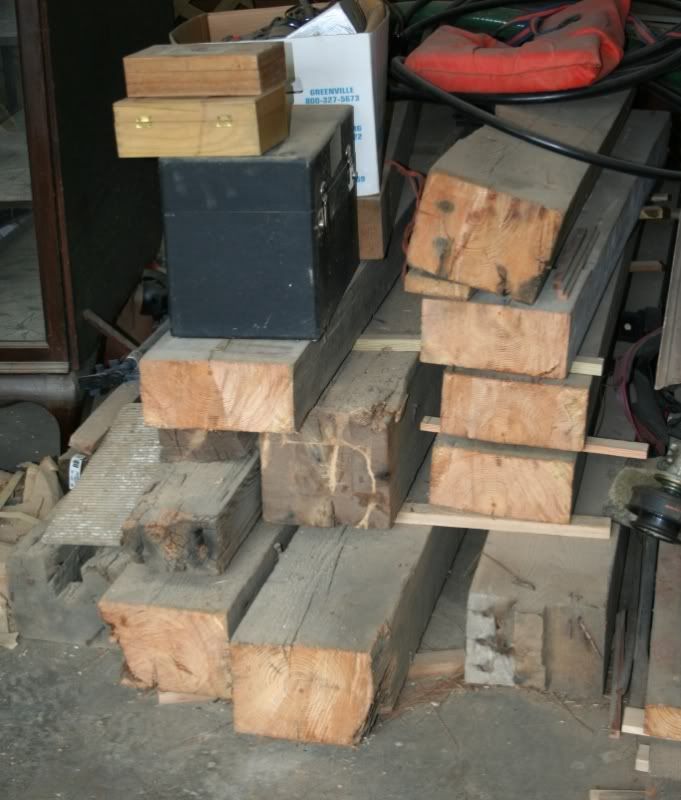 I thought these next two pics were worth showing just to give you an idea of how old this stuff is. The first picture is a motise in which the tenon has broken off. If you look closely, you can see the tenon pin still intact. The second pic is a tenon on one the the same set of beams. These are about 8"x 8".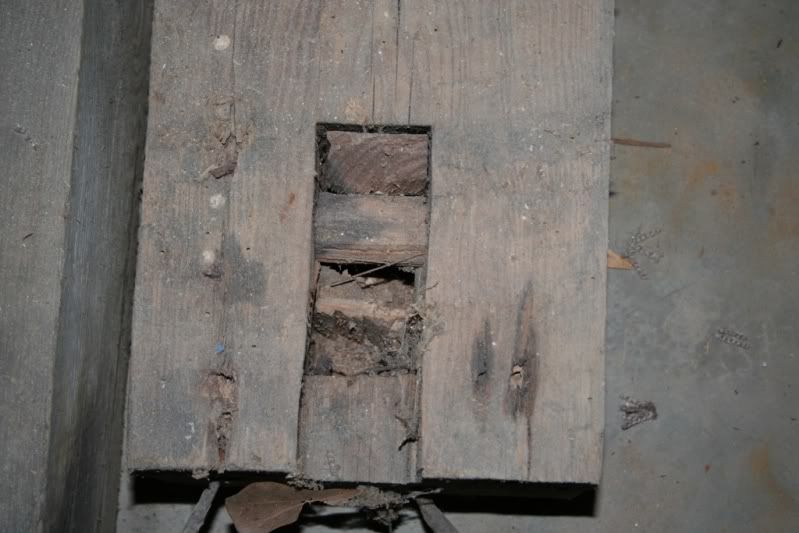 What I ended up doing was dragging out a 4×9 that just happened not to have any nails in it.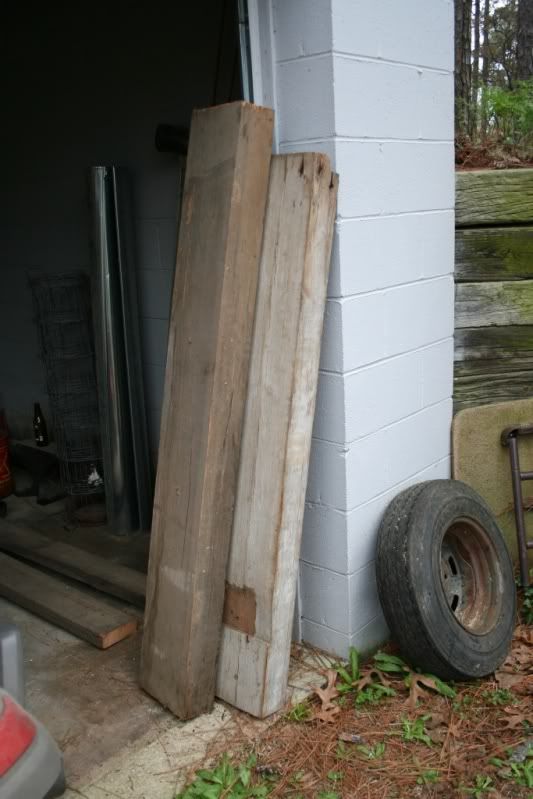 It was slightly twisted, so the first thing I did was joint up a flat edge.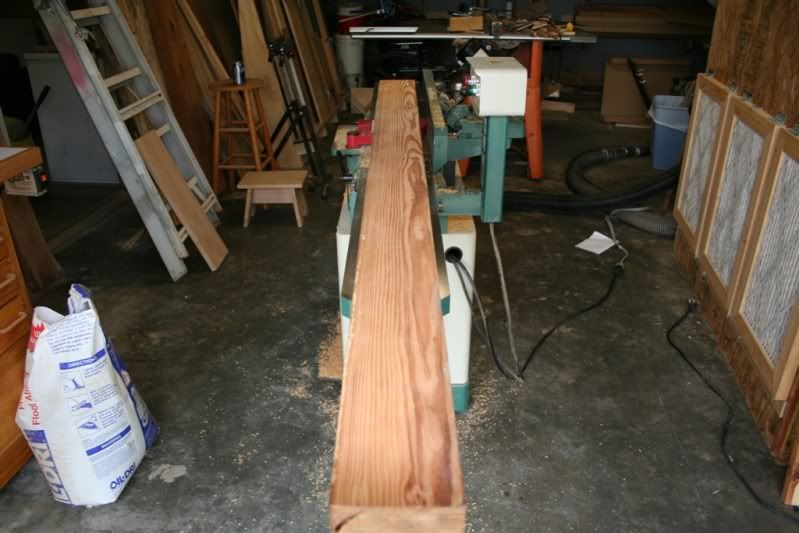 There was some termite damage, but not much. I'm not sure, but as hard as this stuff is, they might have dentures now.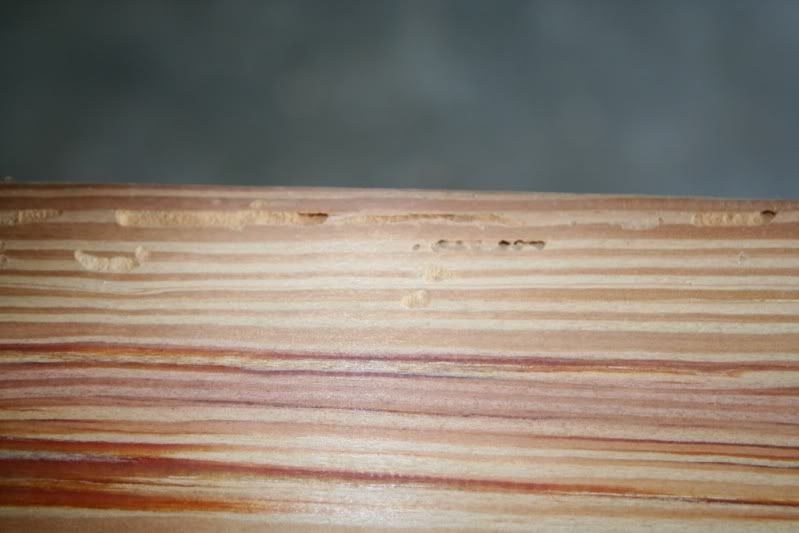 Once I jointed both short sides down past the termites, I ripped it down the middle on the bandsaw. I wish you guys could smell this stuff. Smells just like Pine-sol. There's no wood quite like old heart pine.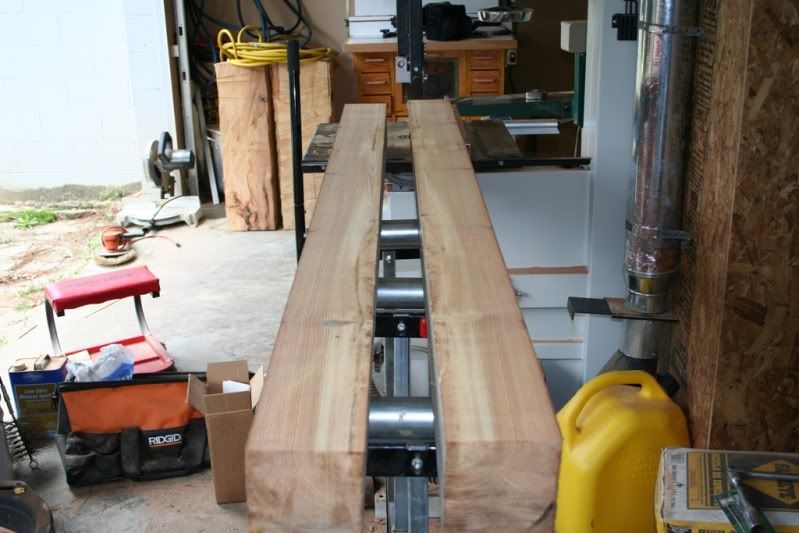 Next, I cut them into 32" lengths and squared up an adjacent edge on the jointer. After several trips back and forth between the planer and jointer, I had the base stock for the legs. These are about 3-7/16" square.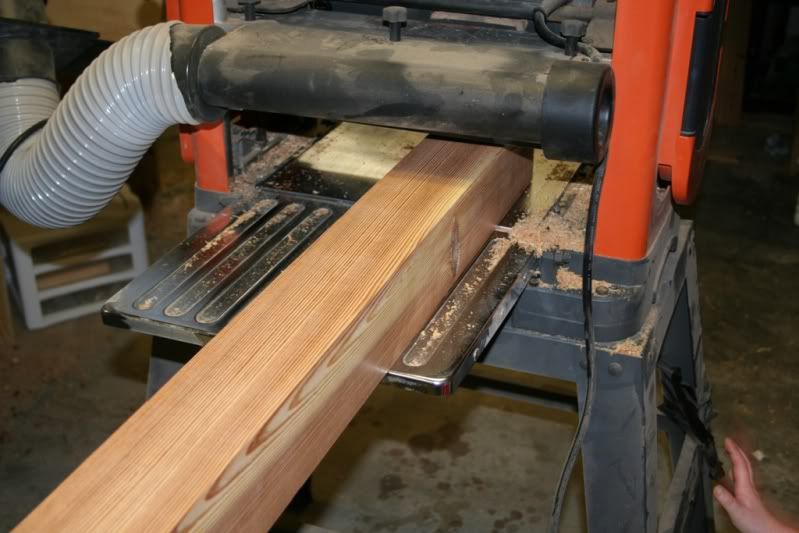 Stay tuned…......
-- Carl Rast, Pelion, SC
---