Ok, I didn't know these Adirondack chairs would generate so much interest. As a result, the plans I sent out to several different LumberJocks didn't include any construction methods or any provisions for the jigs I used when I constructed them. Here are some pictures of the jigs I made as well as more pictures that I took whilst they were in the making. The idea here is to construct the first chair the way you want it, then make these jigs so that when you make the rest of the chairs, you have some repeatability.
This first pic is the jig I made out of 3/4" mdf for routing the slot in the side pieces so that the uprights (legs) will fit inside.

Once the sides have been constructed the way you want them, this particular jig will hold them when you attach the back and front cross pieces.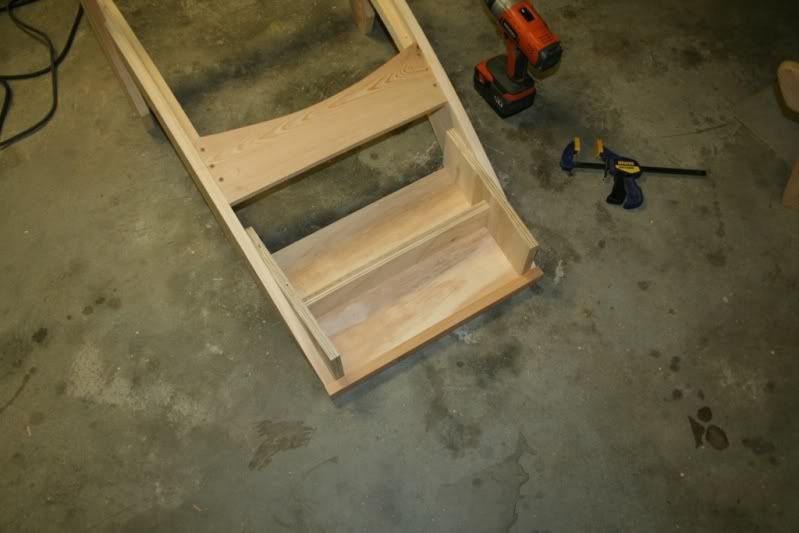 This one aligns the arms and back piece.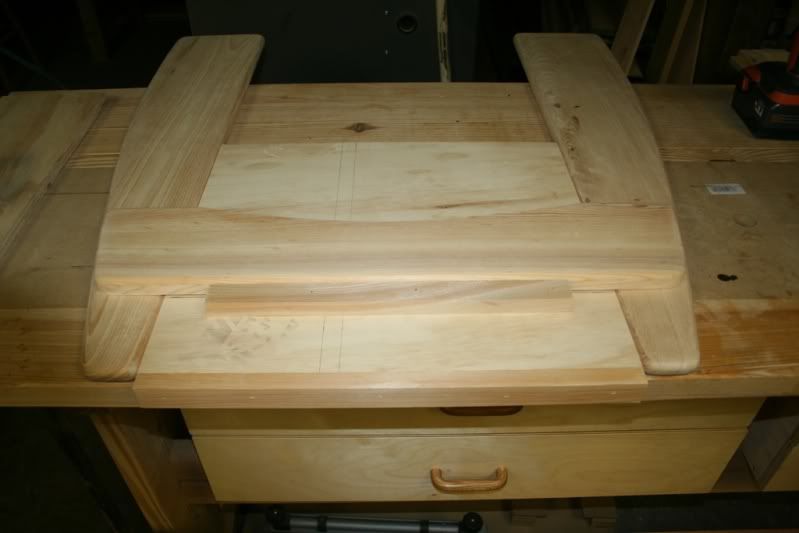 This jig will align the arms/backpiece at the right angle before adding the back slats.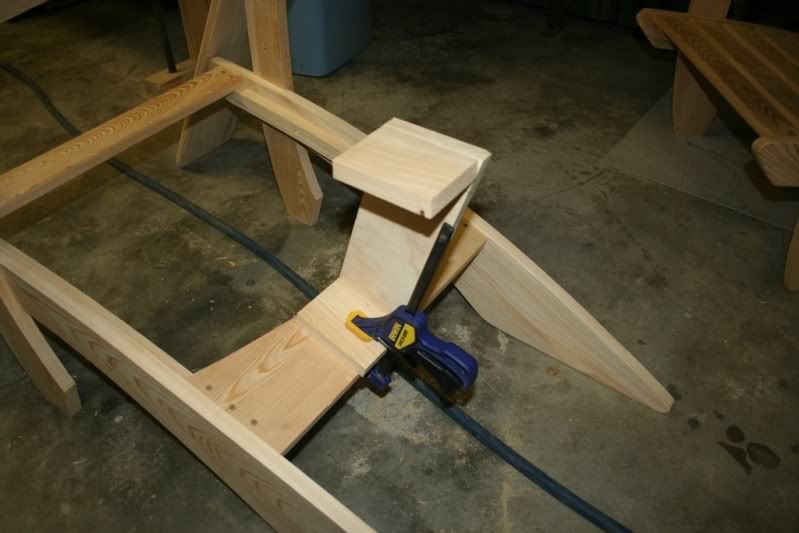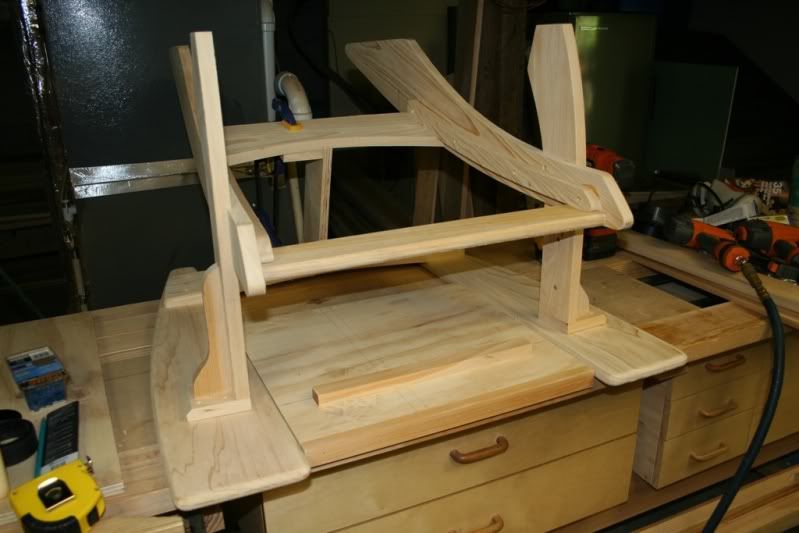 Here's a closeup of the upright leg attachment to the arms.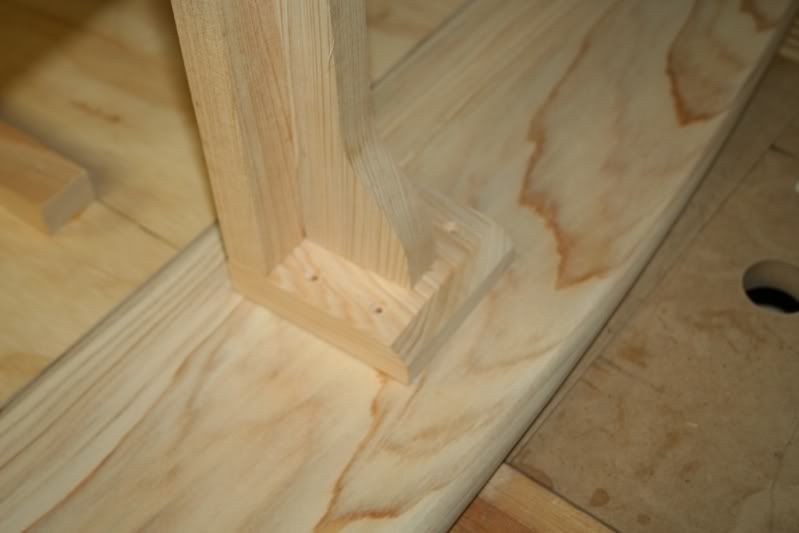 Here's a couple more miscellaneous pictures taken during construction.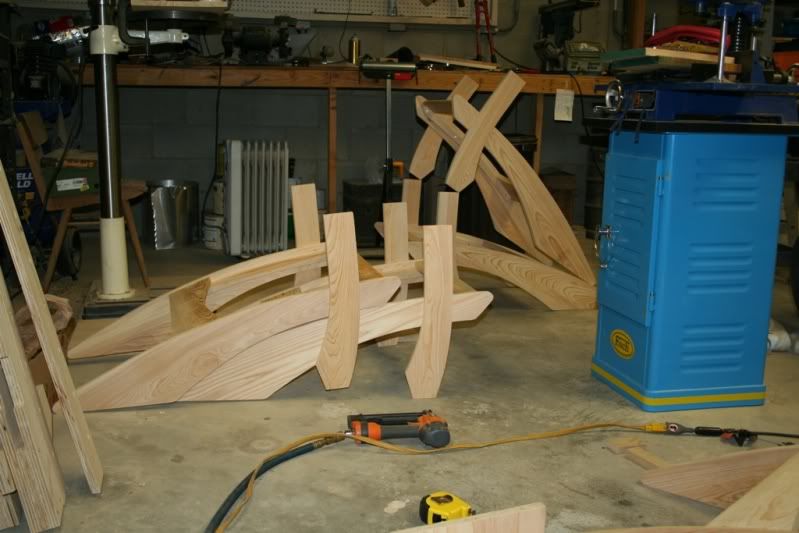 Hope this helps guys!
-- Carl Rast, Pelion, SC
---