Good morning folks. I recently got a commission to build a harvest table for some of my fine relatives who are in the process of building a new home. They have the same affection for heart pine that I have so that's what we're going use for stock. They recently sold a beautiful old home that had some beautiful kitchen cabinets built with old growth heart pine. I wish I had some pictures to post here, but I don't. Anyhow, as part of the deal, I promised to blog the whole process, so here it will start.
I just happen to have a good supply material. Some of it was from an old store my great grandfather and grandad once owned, some is in an old house that belonged to by great grandad and an old barn built by my great uncle. Here's a few pictures of what we'll be starting with: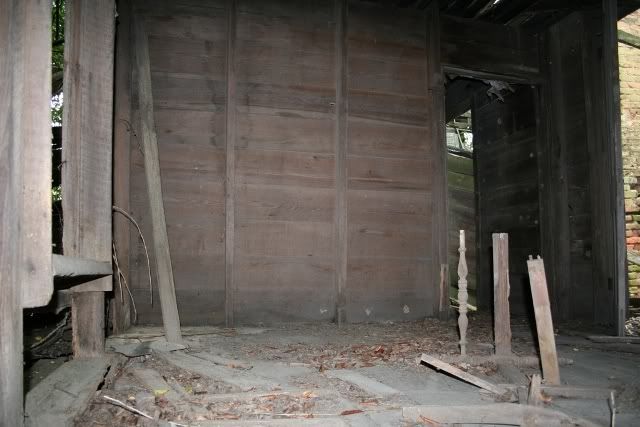 Here's an endgrain view of the grade of heart pine I'm hunting. Notice how tight the growth rings are. this particular piece is only 2 1/2 inches wide. This stuff is almost as hard as red oak and full of pitch. While it's really tough on the tools, because of the pitch content it's really stable.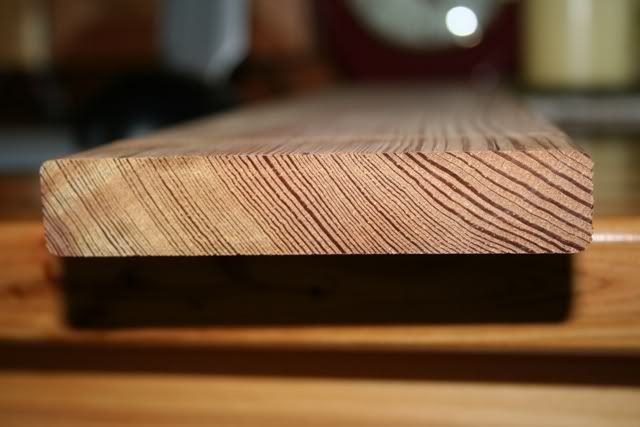 -- Carl Rast, Pelion, SC
---