Good Morning fellow LumberJocks:
I had a few moments and thought I'd share a little of my blessings and delimmas with you. I'll start with the blessing part.
Previously, I've mentioned the reclaimed lumber from my great grandfather's store. I've got a somewhat large pile of it in my barn that's been sitting there since the early 70's. Back then when I was in high school, my parents took it upon themselves to tear it down and bring much of it home and store it in the barn. At the time, being a teenager, I obviously had other things I'd rather be doing. The work was time consuming, dirty and filthy. My complaining was loud and often. Now, I've learned to regret those words as that "filthy pile of lumber is worth a considerable sum of money not to mention the "heirloom" value. I was being truly blessed in those days and didn't know it. I've thanked the Lord many times since then, every time I send one of those boards through my planer. Thank you again lord.
In 2005, a cousin of mine died of a stroke. (Bless his heart!) He was a well known doctor in the Swansea, SC community and one of my dearest relatives. I was fortunate enough to be a co-executor of his estate and consequently was able to acquire a few things of family value as well as knowlege of some of my ancestors that I would not have had that not been the case. At any rate, in his will, he gave me the option of taking my portion of the estate value or I could purchase my great grandfather's home place for a great price. It's about 93 acres and is mostly farmland while about 35% is wooded. I'm a land surveyor by trade and surveyed this property myself, so I was all over the property by the time I got the job done. At the time, the only building I thought was on the property was an old equipment shed where the farmer that farmed it kept some of his equipment.
During the course of settling the estate, we had some timber stolen on the property. The town cops caught the guy red handed. Well, one day while I was looking at the tax assessor's maps online to see if they had recent enough pictures to reflect what was stolen, something caught my eye. It was plainly a building of some sort. You could see the outline of a wooden structure. Ultimately, it turned out to be two buildings. One was my great grandfather's home place and the other was an old barn. I had no previous knowlege of these as me and my cousin had never discussed this property or really much "family" stuff except for the fact that he wanted to leave this place to me when he died.
In the process of surveying the land, I had stood within 10 feet of his old house, but due to the fact that it was so grown up with thick vegetation, you couldn't tell it was there. When I found out, I was ecstatic. It took me a week, but I finally got out there and took some pictures which I'd like to share.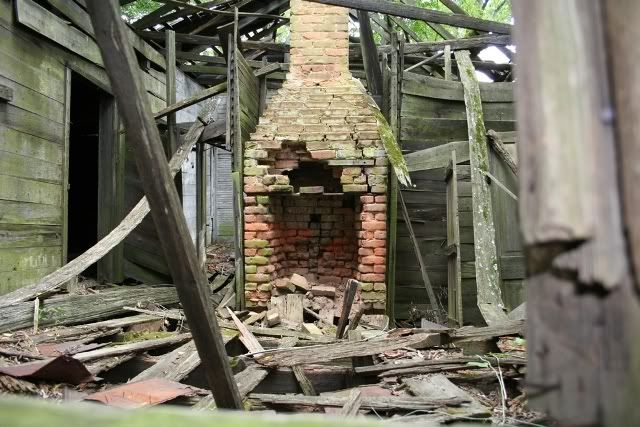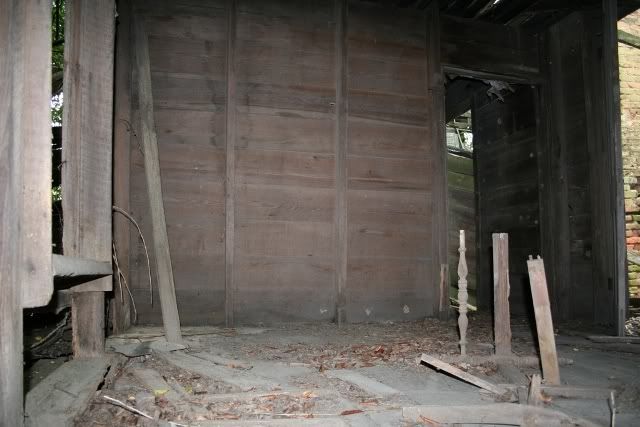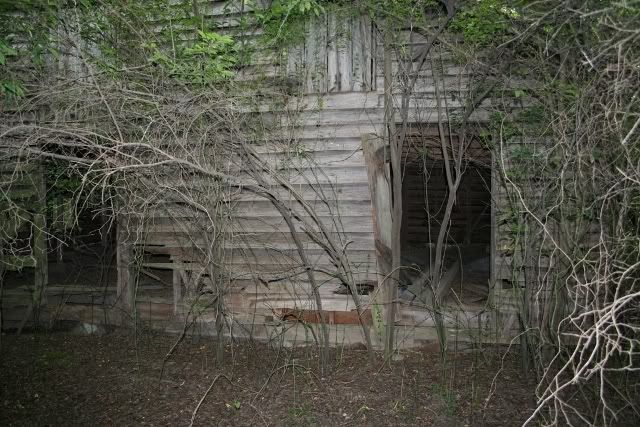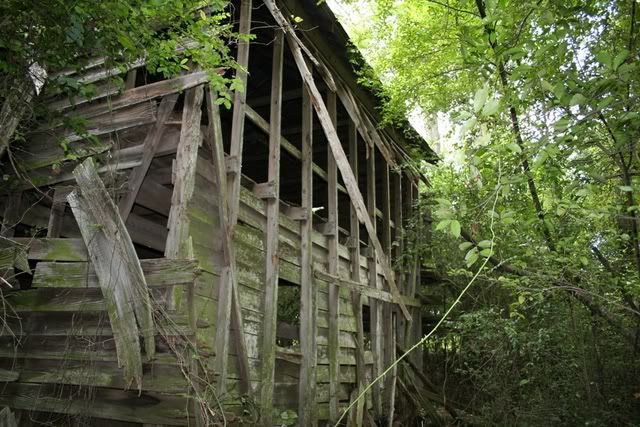 Here's a 6×6 laying inside the barn.


Here's a 2×4 from the old store. It's 28'-3" long!


Here's a 1×12 that's almost 16' long. I've also got some sills I need to dig out, some of which are around 20'
Of course that brings me to the "Dilemma" part….............No TIME! You know, the job, the family, raising a 2 yar old…..........Ya'll don't have have these obstacles do you? LOL. I'll just have to make time…....with the good Lord willing. And…...He's done his part so far, so I have no doubt. I'll just have to make time. Thanks for looking.
-- Carl Rast, Pelion, SC
---