Sorry for such a long delay on this piece. After I had this piece done I decided that it needed something so I added the chip carved folding wings which can changed it from a 24" square to a 36" diamond.
I cut the folding leaves so the inner rosette could be seen when closed. I spent 8 hours cutting, fitting, and hinging the walnut to the panels.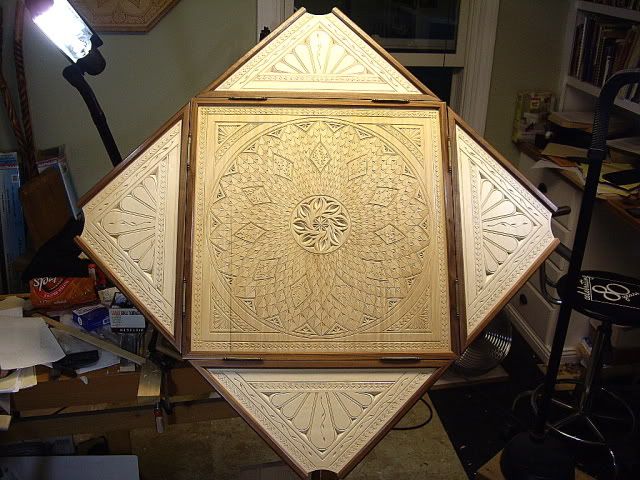 I have somewhere around 300-400 hours in this piece.
-- " All Things At First Appear Difficult"
---