We start off with the rockers in there raw form 1/8'' strips glue up to create the shape of the rocker.
We mark where the legs sit, and use our curve template to create our fair curve. Cut out on the band saw, and sand.
Next cut the rear of the rocker to add a little shape, the rocker will tell you how it wants to be shaped back there.
Next round over top edges of rocker.
Wax the ends of the back braces with melted wax place in the hole before it's hard and jiggle.
( that's what she said )
Anyways, all around the back braces and the headrest has been sanded to 500 abalon 100% complete also burnished with a wool pad, and were ready to glue up
Now we attache the rockers, align, drill for screws install screws, fix joints, remove screws, prime end grain with epoxy, scrape just as getting hard, apply more epoxy and mount rockers with 4'' screws also coated with epoxy.
And of course i'll add a little teaser one of my favorite shots!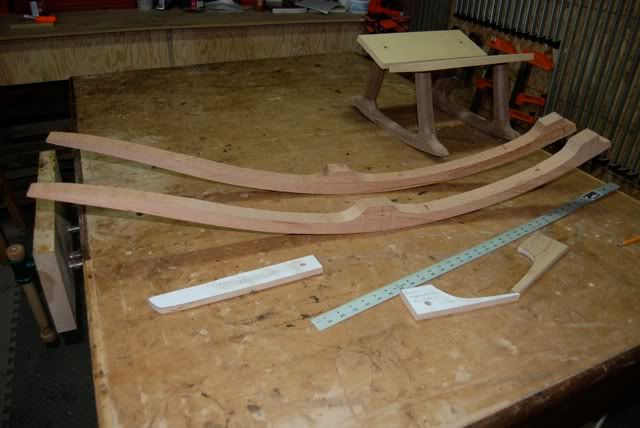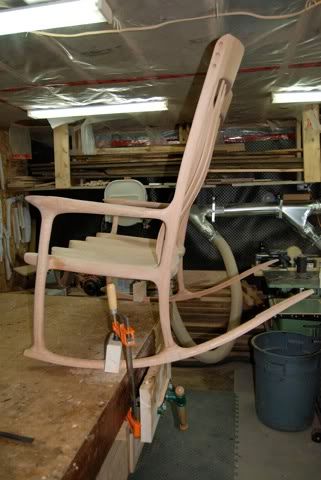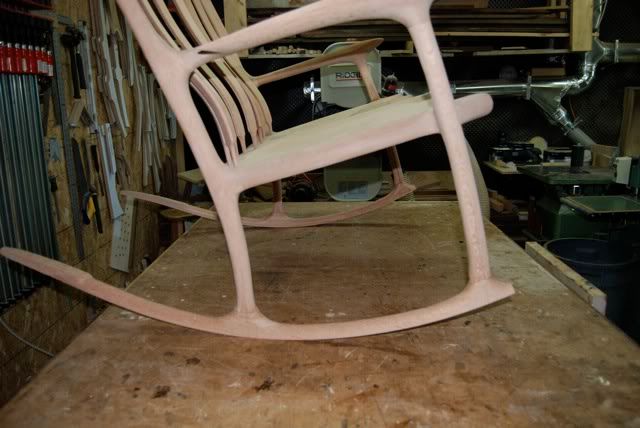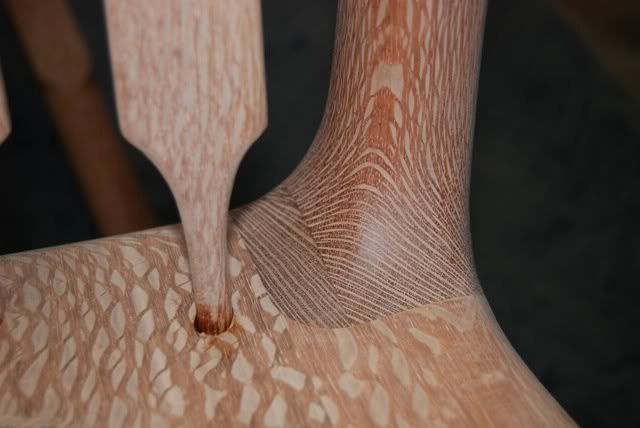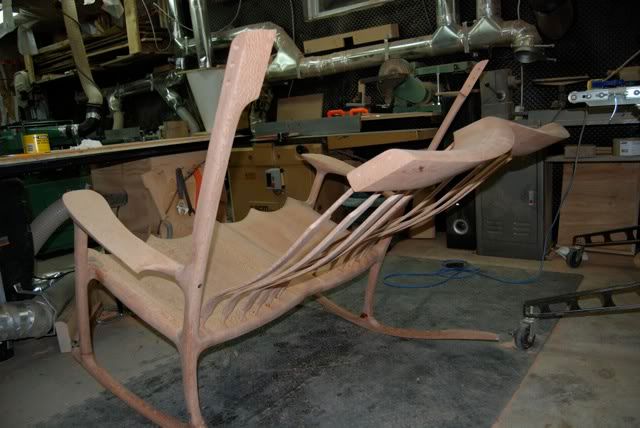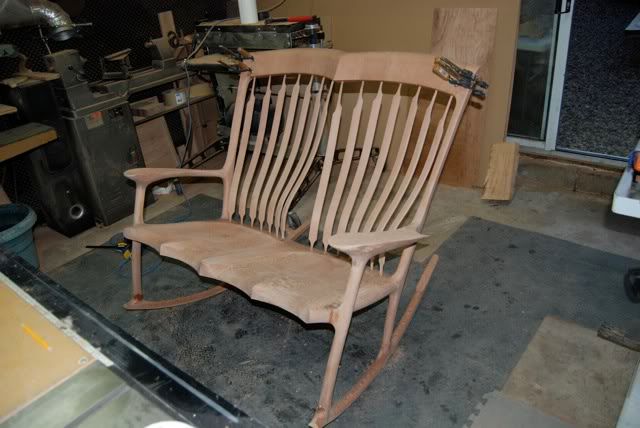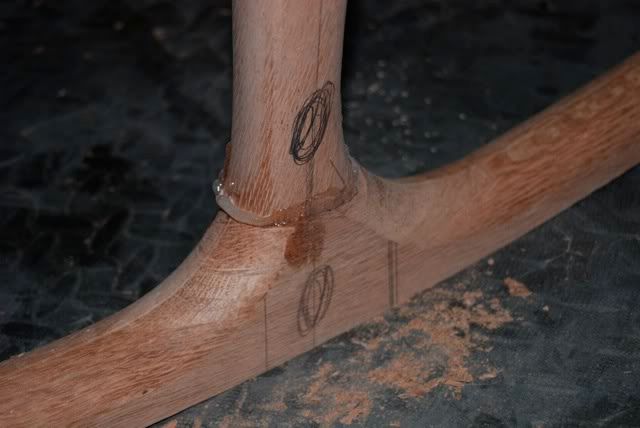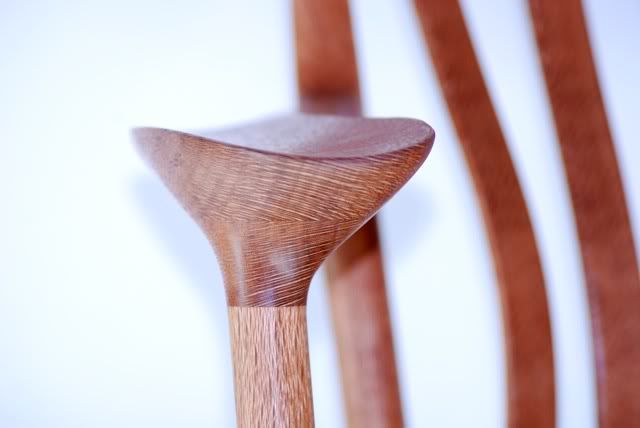 -- Paul Lemiski, Ontario Canada, Custom Wooden Rocking chairs and tables http://www.canadianwoodworks.com
---