Ya that's right the internet left my life since July 1st, I just got it back yesterday I have since finished the double rocker, of course taking pictures along the way.
I will update this blog daily still posting about how much work I did each day.
In this series I have now sculpted the seat joints about 90% done, the head rest is starting to take shape and let me tell you it's a work of art! lol
I " fixed " the arm where it attaches to the leg then glued it to the front leg and attached it to the read leg with glue and screw.
You can see the rockers now out of there jig with the stacks attached but before shaping, that's soon to come (-:
I must add a little tip from Hal, always " prime " your end grain. Put a layer of glue on all end grain before assembly do something for about 5 minutes come back and you'll find most of the glue has been drawn into the end grain, scrap away what has not absorbed add new glue and then put your joint together.
Again sorry to all who was following this blog for the lack of posting, but you can officially blame the internet so please direct all complaints to the internet.
Oh and the last photo is of a rocking foot stool I am designing, again it is now complete so i'll have pics of it also as we move along.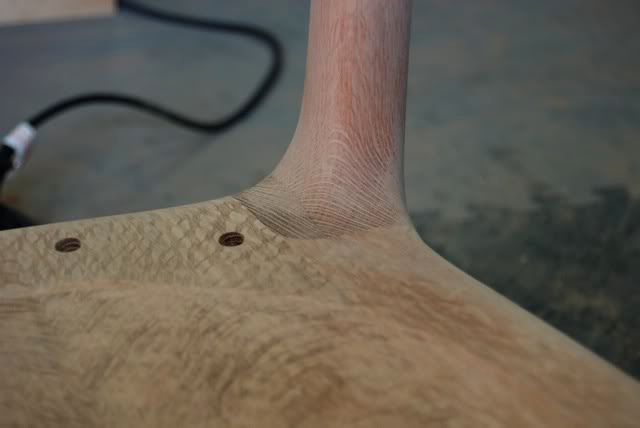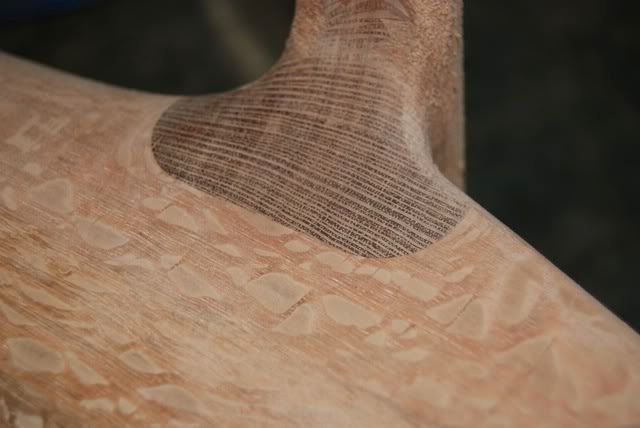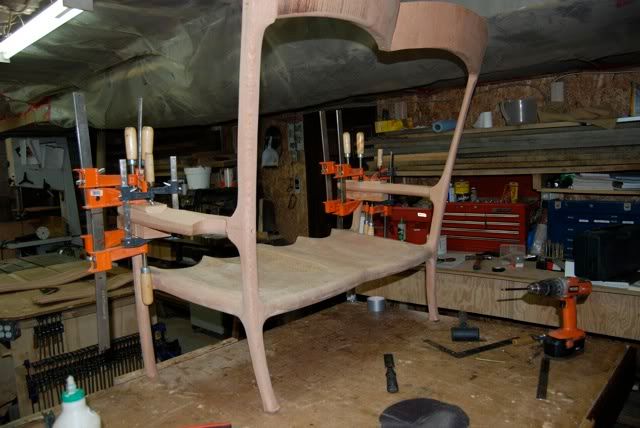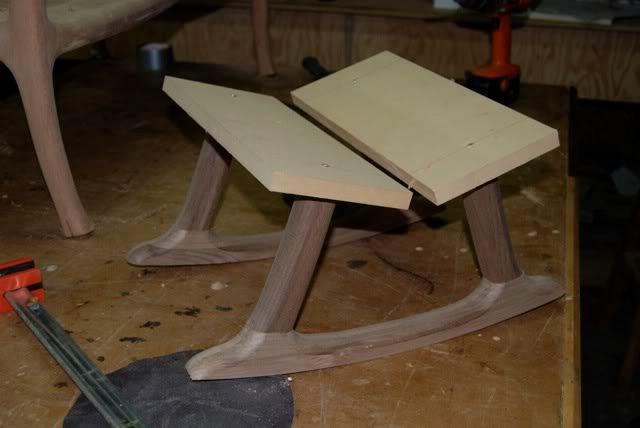 -- Paul Lemiski, Ontario Canada, Custom Wooden Rocking chairs and tables http://www.canadianwoodworks.com
---