First things first I glued the rear legs in the morning, did't take a picture but I did take one on how I router the legs on the router table.
I've now glued up all the back braces so there ready for there next tep but not yet other work to be done first.
I use a swinging jig on my band saw with 1/2'' blade, swings the coopered headrest to produce a near perfect cut…...sweeeet! One of my favorite parts of the construction
Now on to front legs stuff, bandsaw, sand, rout, sand and glue on adder block to top of leg, then glue front legs to seat.
Also creating the front legs is another favorite step they go from a square block of wood to 95% complete in about 1 hour, I actually took pictures of each step but I have a ting with taking a picture and turning the camera off to fast I will stop doing that sa it does not allow the picture to save…..
The last 2 pictures show how well this chair is engineered i just placed the arm on top of the glueing up front leg, this joint was cut as the first step of cutting out the rear leg, then just touched up with a disc sander. The arm side was not even cut it was the end of the board apparently square…....
I'll admit I should have trimmed the arm blank on the end, just means a little more sanding, good thing this wood has no checking, i mean none at all on any board!
Also there's a good amount of wood under the arm joint, because I just missed trimming it at one point with the band saw, funny thing is the other side is trimmed, ahh well again just a little more grinding.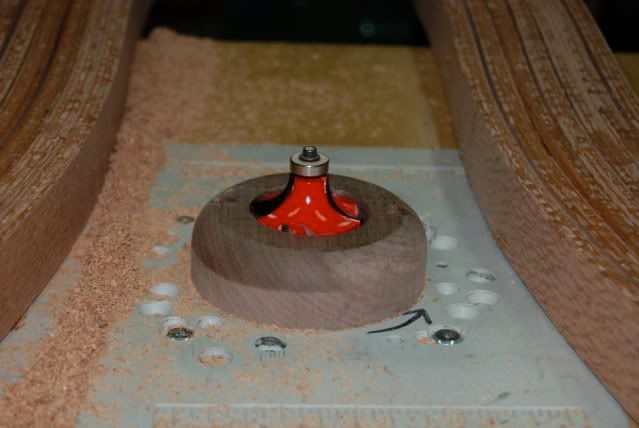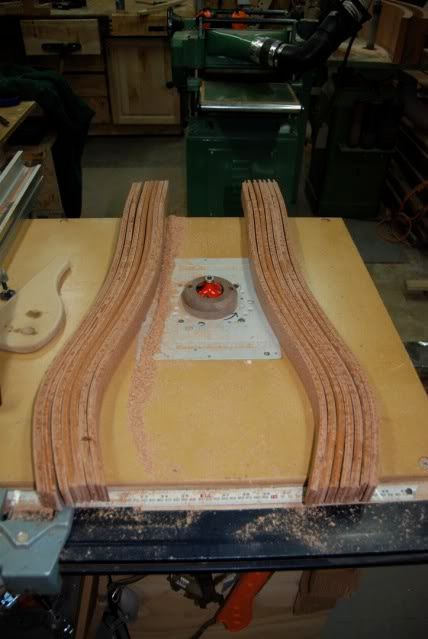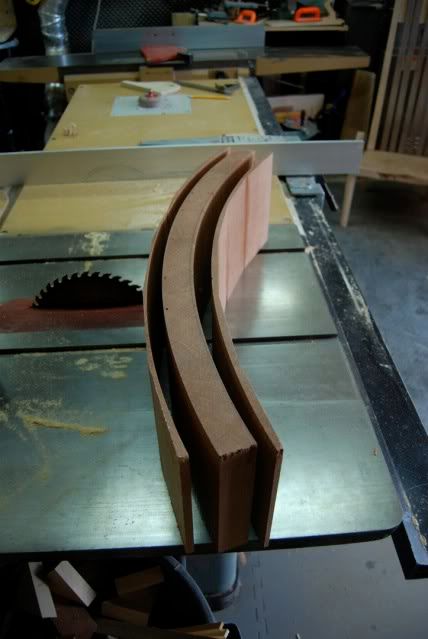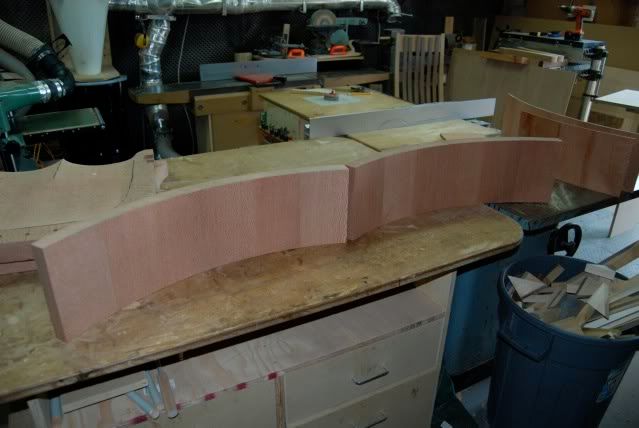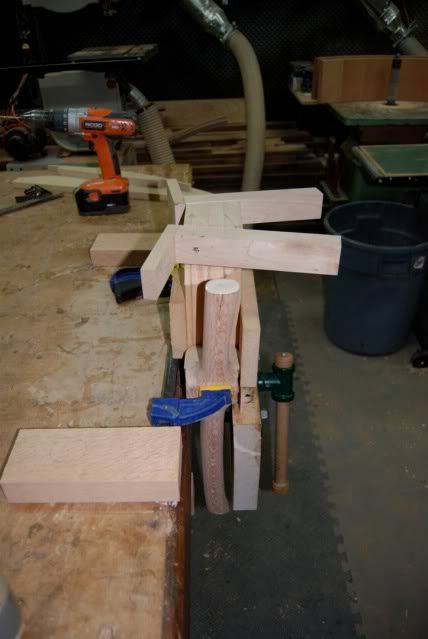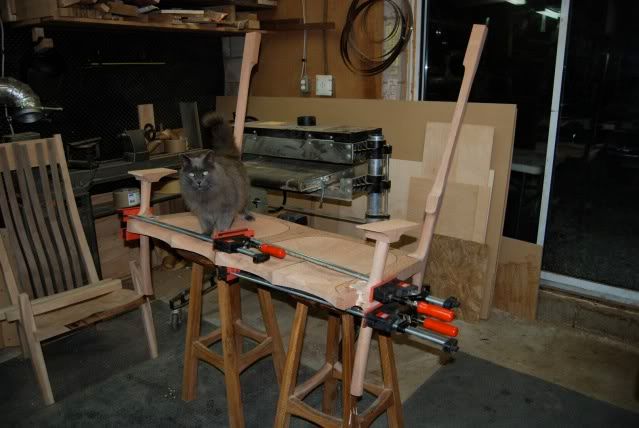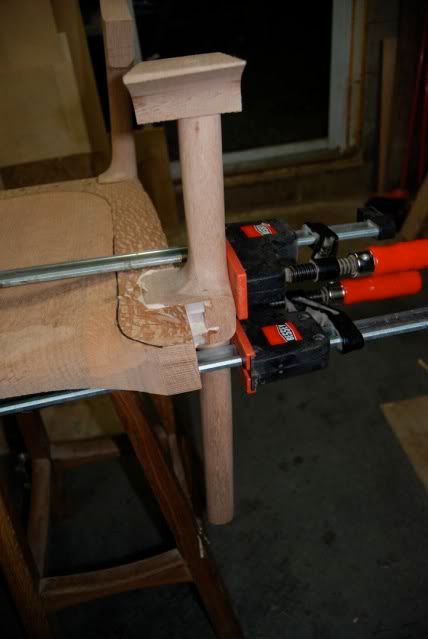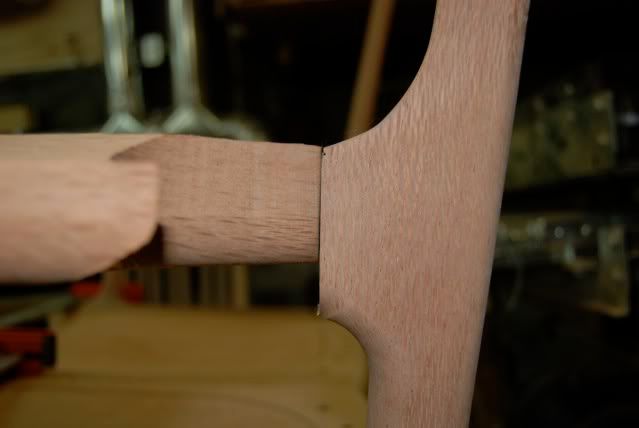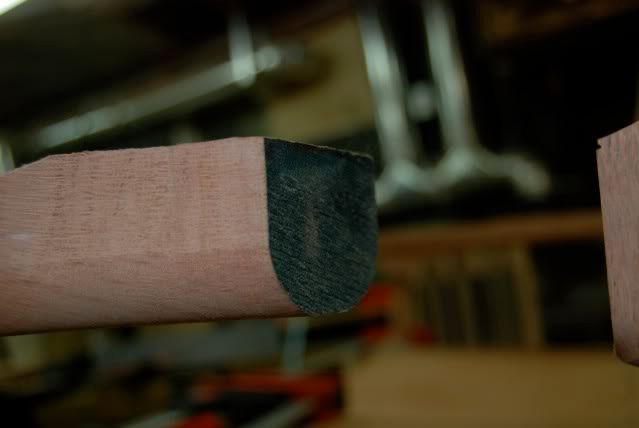 -- Paul Lemiski, Ontario Canada, Custom Wooden Rocking chairs and tables http://www.canadianwoodworks.com
---