So i've been building the Sam Maloof, Hal Taylor inspired rocking chair to the point that about all I do is build these chairs and I love it!
I've decided to market them locally as well as on the internet, so far i've done small, medium and large in soft maple, walnut and lacewood or a combo of walnut / lacewood.
I want to be able to offer different rocking chairs as well as chairs and tables but let's not get ahead of our selves here. Anyways i've decided I want to build a double rocker version of Hal Taylors chair I have not seen one so I don't know if Hal or someone has built one yet.
I'm confident in everything I have to do / adjust to build the double, just don't know yet if I will have to add a center leg that goes from seat to head rest. When you see double rockers there all based ofo of Sam's design with glued back braces adding structural support to the head rest, now with this rocker the back braces flex and are designed to move in the seat and head rest.
Day 1
Get our wood together and lay out parts, cut all parts to rough dimensions
Back legs
Front legs
Seat
Head rest
Back brace billets
Arms
Rocker billets
By the end of the day we should have our rocker and back braces cut into lamination strips, the rockers should be glued up clamped in there jig. The first set of back braces should be glued up in their jig. The seat should be glued together, the head rest pieces should be coopered and the first pairs should be glued and clamped.
Also on the back legs you can do a few things cut some wood here and there, cut some angles on the top and bottoms, add a adder piece to the arm joint.
So when all is said and done you should be almost out of clamps just for this one chair I thought my clamp inventory was on the up and up…...lol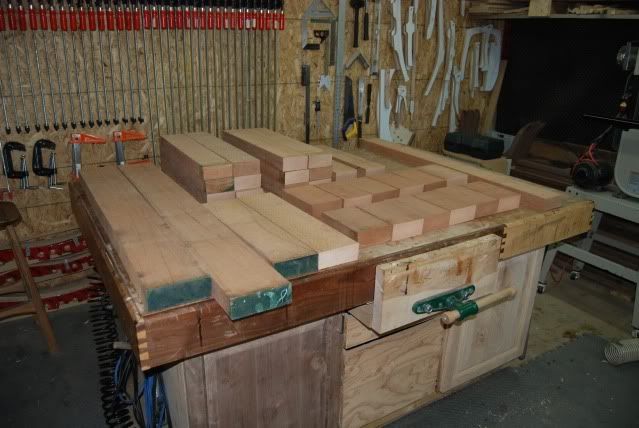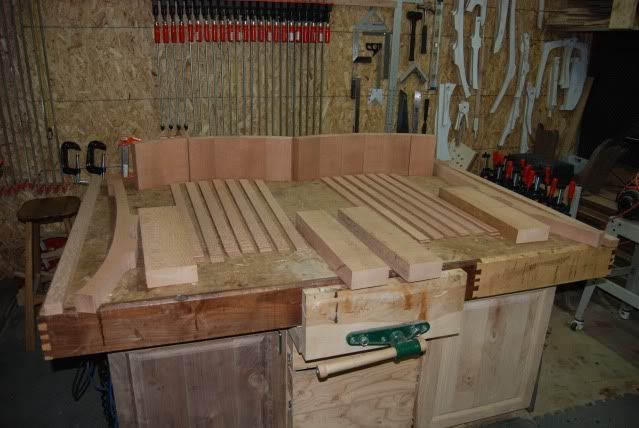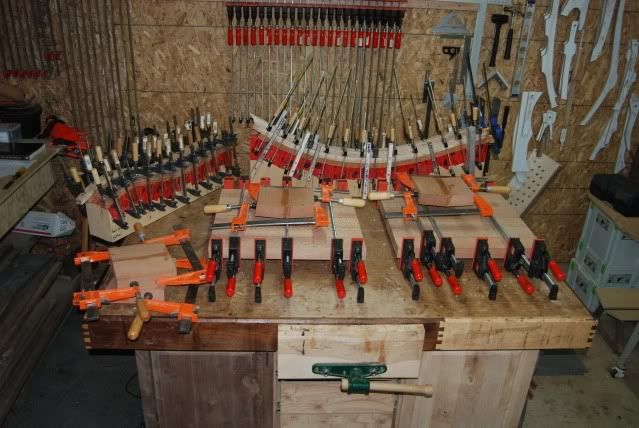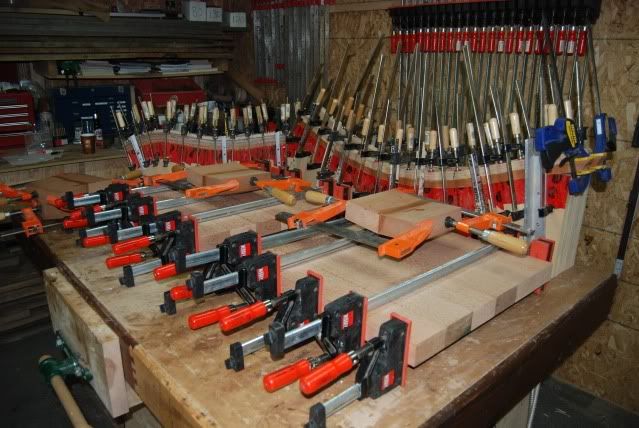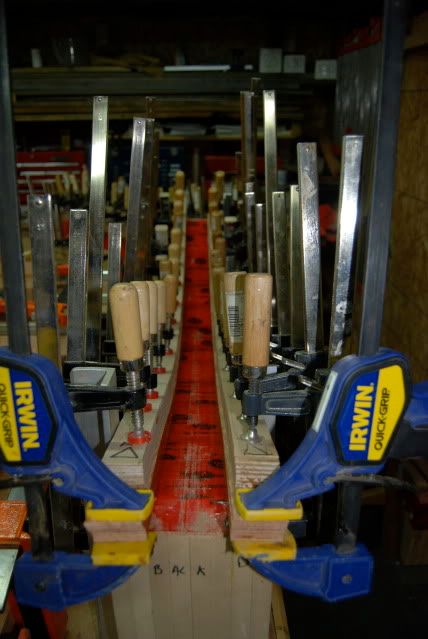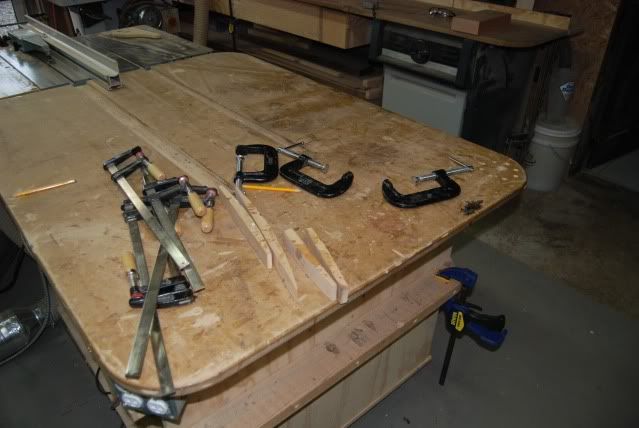 Paul
Canadian Rocking Chairs
www.canadianrockingchairs.com
-- Paul Lemiski, Ontario Canada, Custom Wooden Rocking chairs and tables http://www.canadianwoodworks.com
---