This was my first rocking chair I made, I built it about 3 months ago, actually did a blog on here about the build but never actually posted up final pictures actually this is the blog…..lol
I've since built 4 more chairs out of various woods, this one was built using wormy soft maple that my brother had cut about 10 years ago from the bush behind my house.
I gave this chair to my grandparents, as I didn't fell that I could sell my first one also the " quality " or " details " have improved over the next few chairs which I am now confident to offer to customers.
The design is from Hal Taylor, I purchased his book, video and templates and let me tell you i've now also ordered a video and templates from someone else and Hal are far far superior in detail.
He offers small, medium, and large in the same template kit so really it's like you getting 3 chairs.
I've learned so much about chair building especially this design but i've really been paying attention to what other people are building, and I must say there are some great builders out there, keep it up!
I now make the rockers 6'' longer then Hal instructs, I like the " extra style " it adds to the chair
I also now drill 1/2'' plug holes, I find especially on the head rest where you have to take the screws in and out a few times, that the screws or drill will nick the side of the hole causing a slight defect when you install the plug, using 1/2'' plug holes removes this danger, and again pushes the style a little bit more.
I'm currently finishing up my 5th chair I'm proud to say I've sold my 2nd and 3rd chairs for a decent price, I'm now working on getting a website up and running and trying to get them sold locally through some stores.
Coming soon!
www.canadianrockingchairs.com
Please have a look at my other rocking chairs
Walnut Rocker ( second chair )
Lacewood Rocker ( 3rd chair )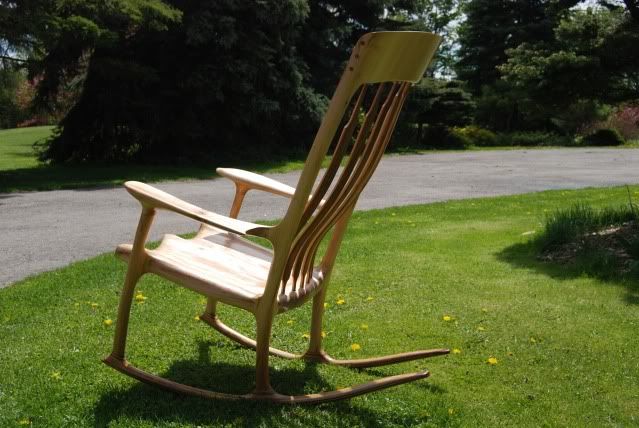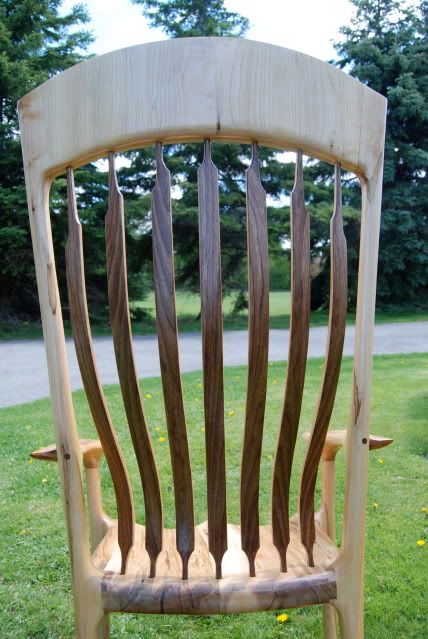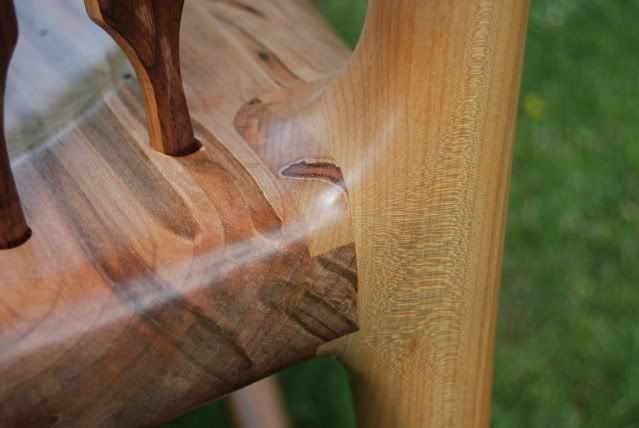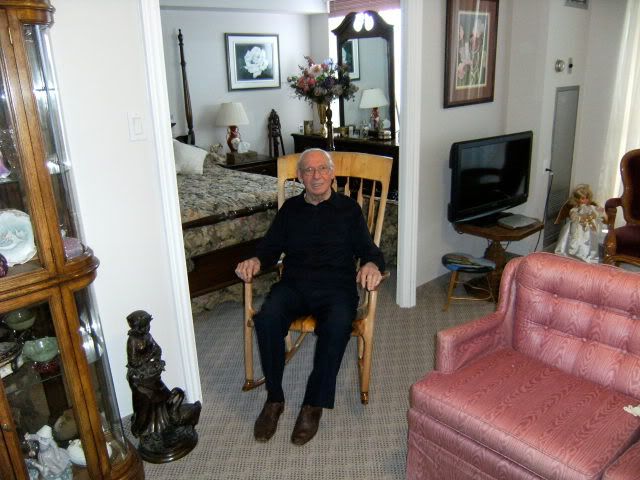 -- Paul Lemiski, Ontario Canada, Custom Wooden Rocking chairs and tables http://www.canadianwoodworks.com
---