Okay i've been asked to show how my shop vac dust deputy system works so here it is.
I have the smaller ridgid shop vac from home depot under my ras inside the cabinet stuffed with insulation enough to dampen the noise but still let the motor cool and exhaust as it should. So fan no problems (-:
The hose then goes to the dust deputy on the outside rear to the 5 gallon bucket it comes with, out of the top of the cyclone up towards the saws. I have it hooked into the home depot clear pipe kit thing, I'm sure you could do it cheaper but I had this already from another location.
It hooks to a T goes to the ras through a blast gate, the other end goes to another T which I can attach a hose to at another blast gate and use it for clean up or for the bench top mortise machine.
The pipe continues to my miter saw into a dust containment mdf thing…..lol I used a hose cut to the length left the end open and also drilled holes along it.
Even with 2 blast gates open it work okay, but it really sucks full strength with just one open, even cutting mdf I get almost no dust thrown forward at either the miter saw or ras.
One Issue – I had bought one of those yellow automatic shop vac turn on things, but there only rated for 12amps so the relay inside is really not strong enough for a ras or even the miter saw, and when used for long periods it heats up to much for my liking. So yes one day only about 2 months after purchase it stopped working and smelt really bad!
So long story short I wired the shop vac through a switch, as all machines are close together it's still easy to get to so no excuse not to have it on!
Or make sure the automatic thing is rated for 15 amps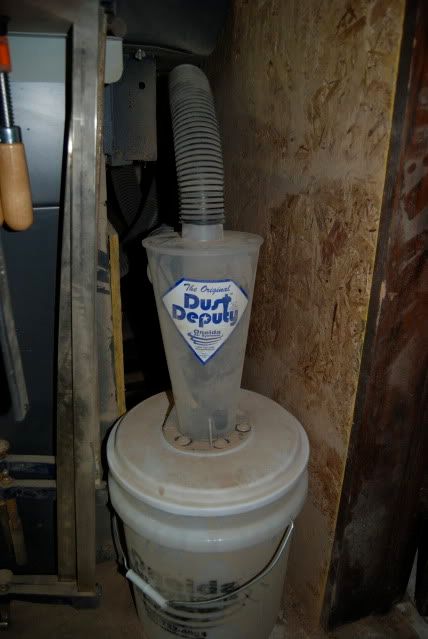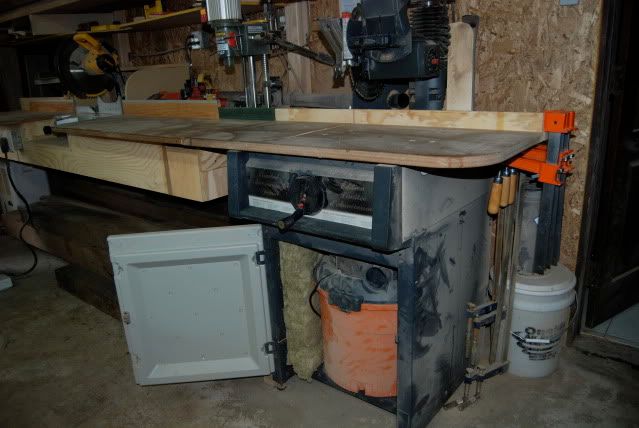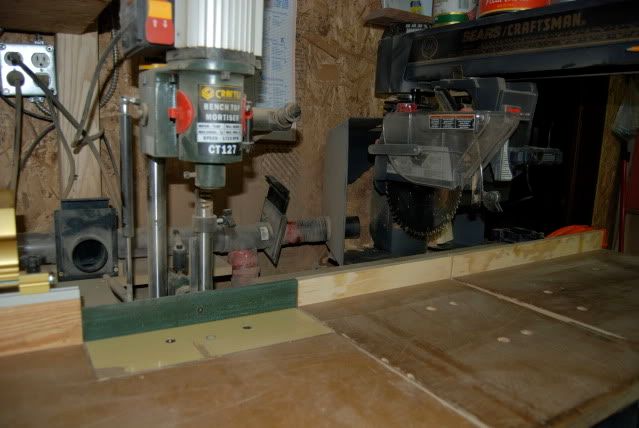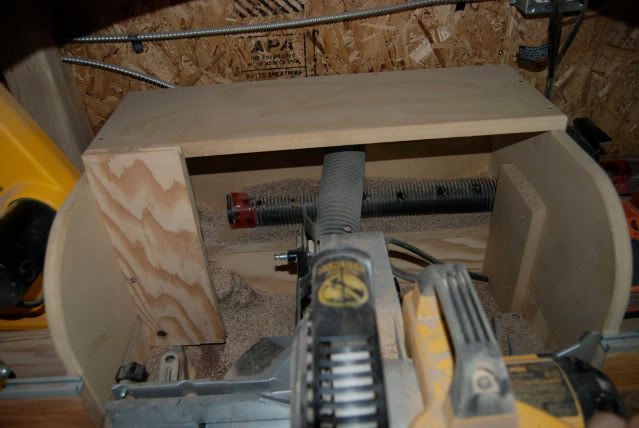 -- Paul Lemiski, Ontario Canada, Custom Wooden Rocking chairs and tables http://www.canadianwoodworks.com
---