By the end of these pictures I'm siting in a rocking chair, that rocks and is about 95% complete!
So I sanded to 320 grit everywhere that it would be hard to once the back supports were installed for good, as well as the supports them selves.
Then glued the head rest using some clamps to keep it in line and using the screws as clamps, you remove 2 of the screws once dry.
I then turned her over, the chairs that is and drilled my holes for the rockers and attached, proceeded to shape the rockers on the band saw, spindle sander and router table.
Now all that is left is to " fix " the leg joints then glue up, finish sand and shaper rockers, finish sand chair and apply finish!
I'm really hoping by the end of the week, I don't see why I can't get that accomplished.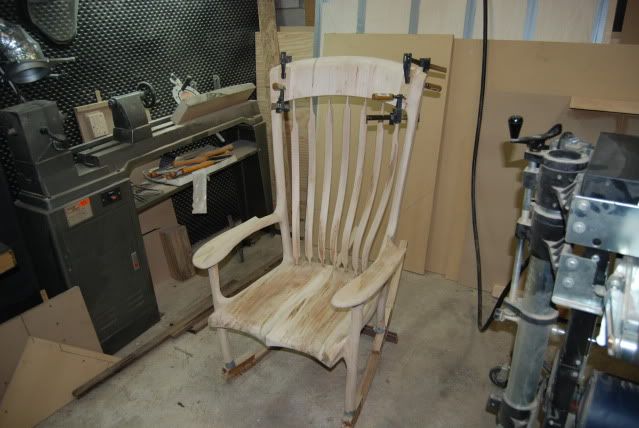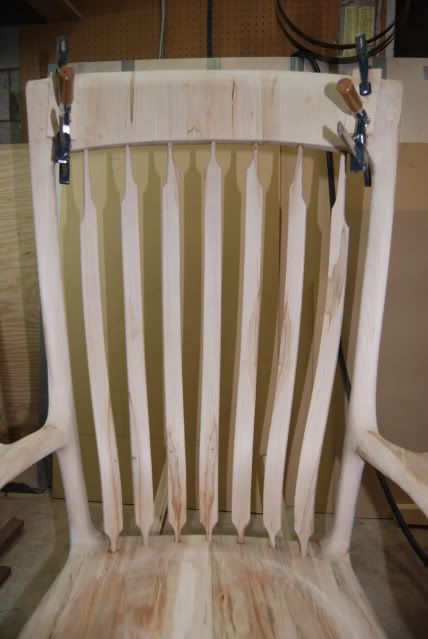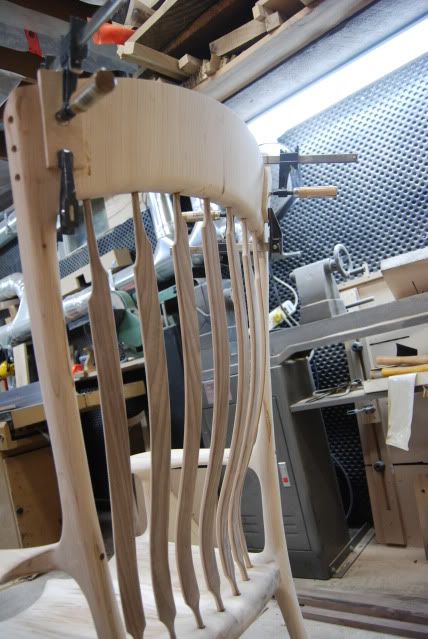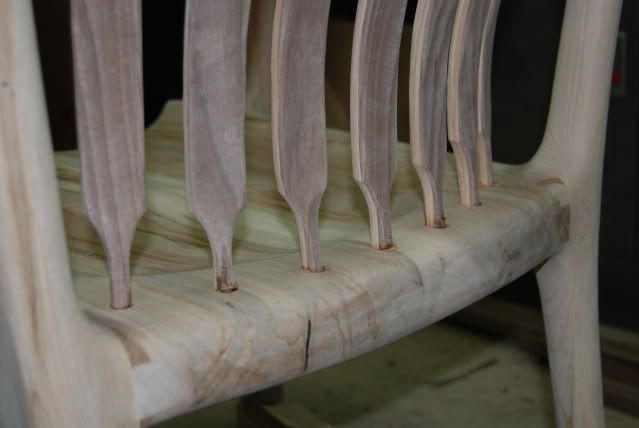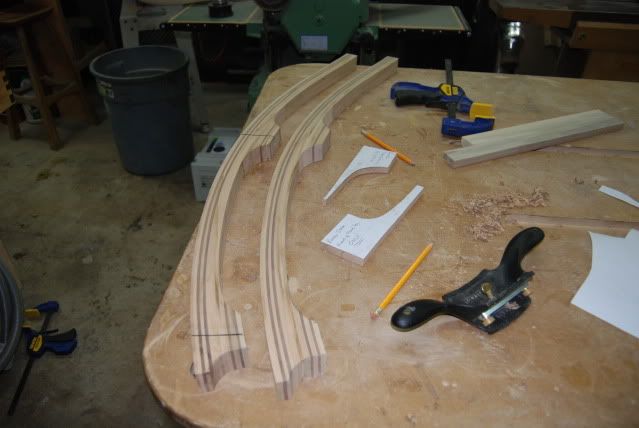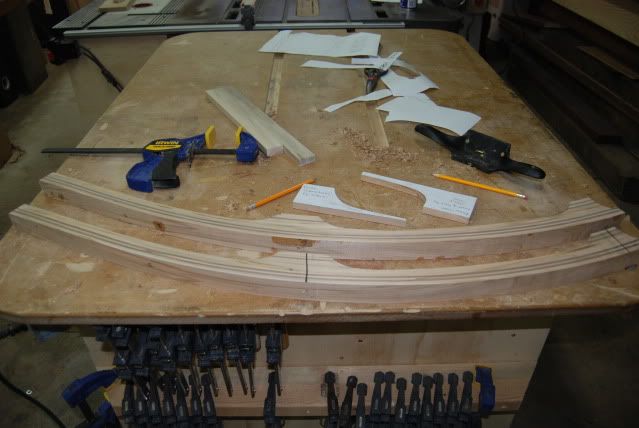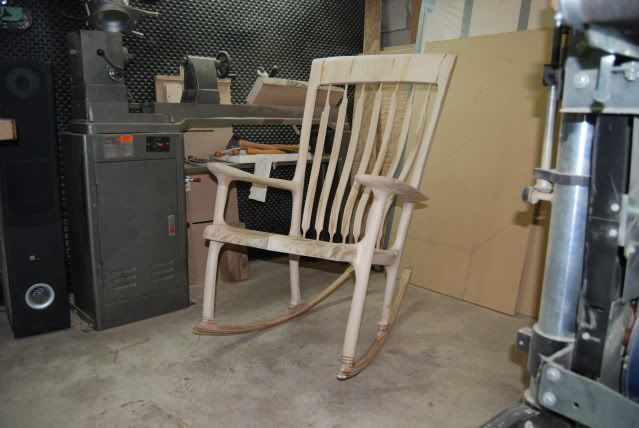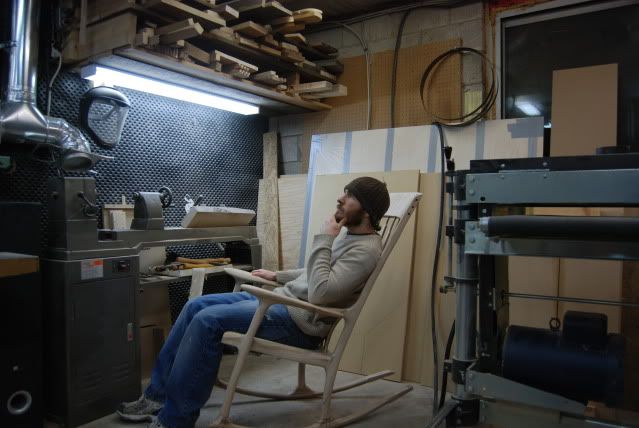 -- Paul Lemiski, Ontario Canada, Custom Wooden Rocking chairs and tables http://www.canadianwoodworks.com
---