Stayed up way late last night to get these arms attached I wanted the glue to cure over night.
I followed the instructions from Hal about how to " fix " the joint, I actually used a 80grit 9'' stick on sanding disk and a piece of 120 from my drum sander, both worked great because they are stiff paper.
Basically attach the arm where it should be, put sand paper between joint and pull, sounds easy looks easy but it did take me a few minutes to get the hang of it, mine needed more of a wiggle pull to get the job done but once your close it's work like magic and the joint make a seam you can hardly see.
I " primed " the end grain with titebond 3, applied my glue to the other surfaces and away I went, I used the blocks that were cut while band sawing the added piece and a caul on top.
Yes Hal if you see this post I used a F clamp or two maybe not up to your standards…..lol but it looks like a great joint so far.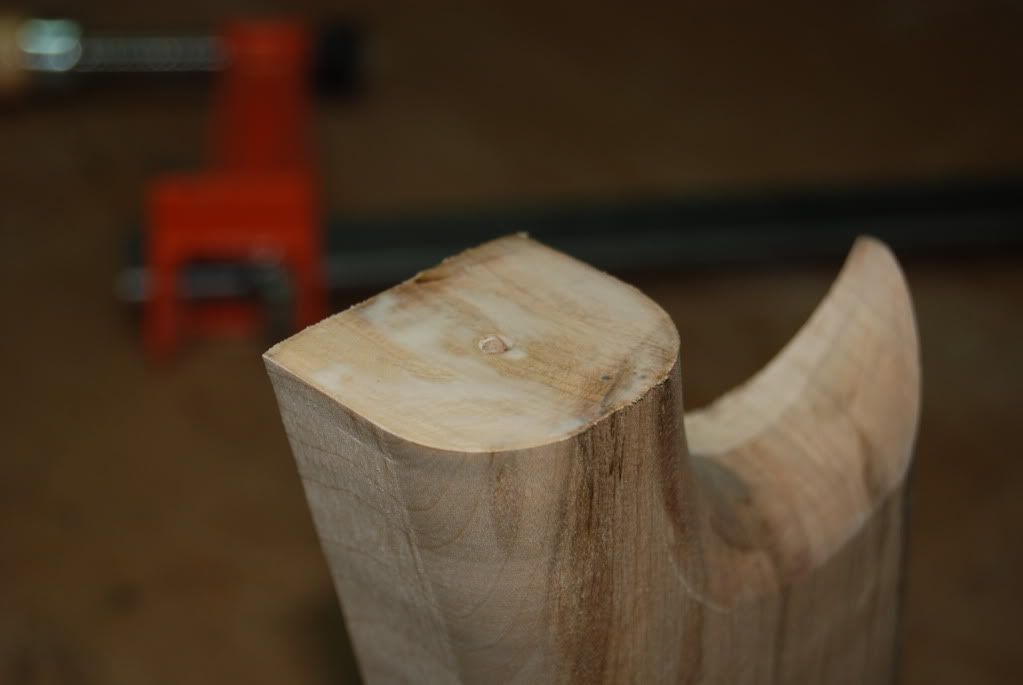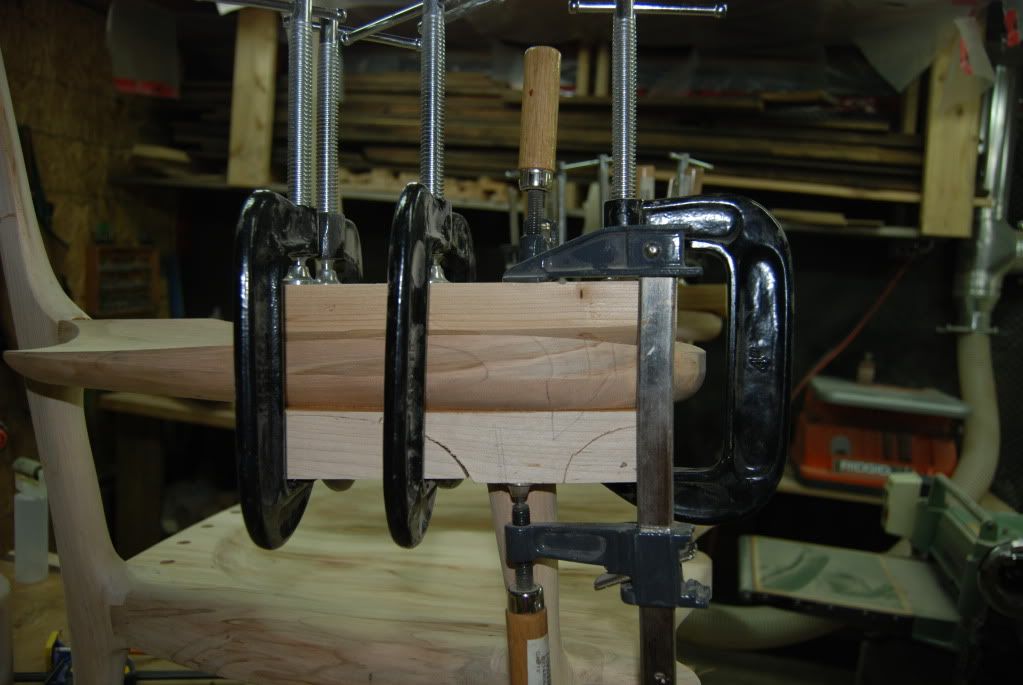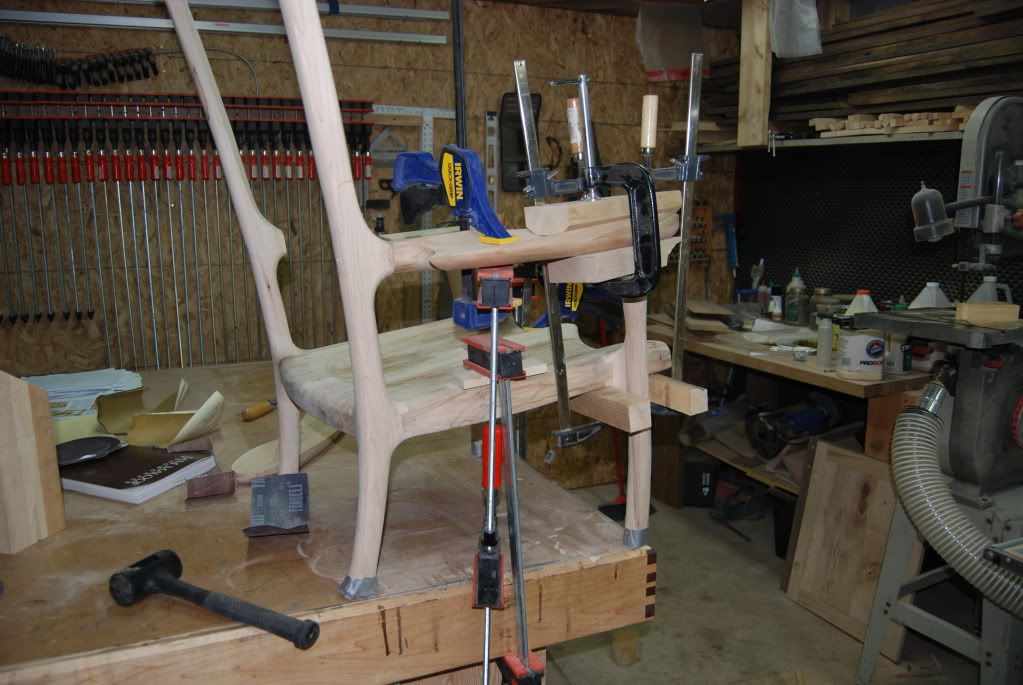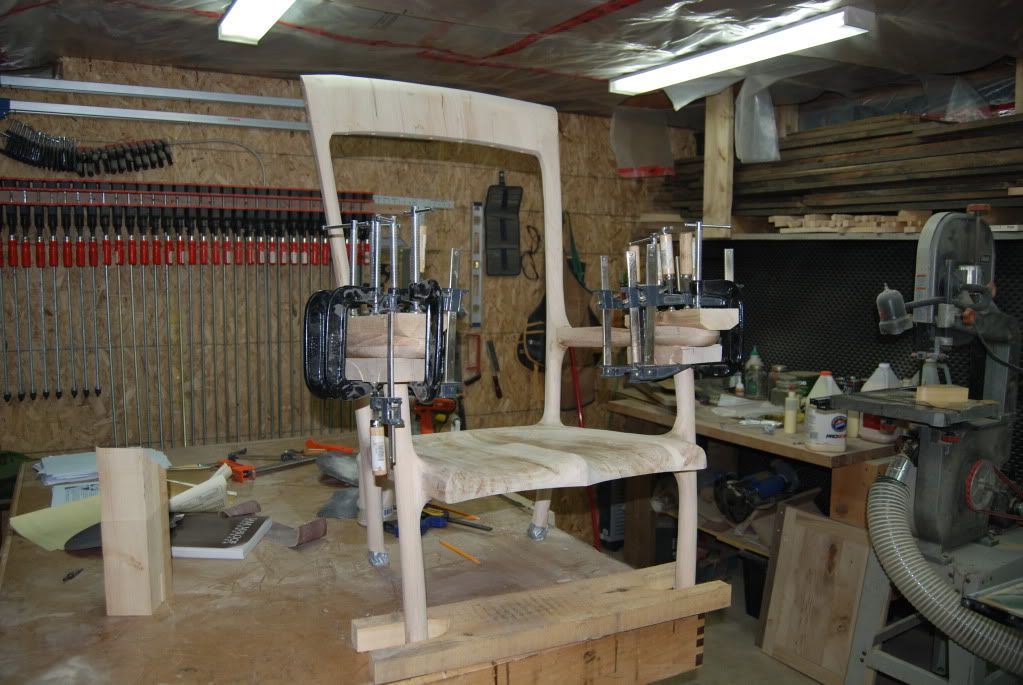 -- Paul Lemiski, Ontario Canada, Custom Wooden Rocking chairs and tables http://www.canadianwoodworks.com
---