So ya I made the head rest a while ago, and now i'm finally attaching it, holes are drilled mouth head rest kerf the top, draw radius, cut radius ( top and bottom ), shape bottom, attach in place add large round over to top.
I've cleaned up the joints to near perfection! (-: at least by my standards maybe not Hals but i'll do even better on my next chair which will be out of walnut I think maybe cherry but i'd rather do one out of walnut.
The way the legs are built most of the shaping is done before the legs are even attached to the chair, after glue up there's work left yes…... but not too much.
I used a drum sander on my drill and palm sander to get a nice fair curve everywhere.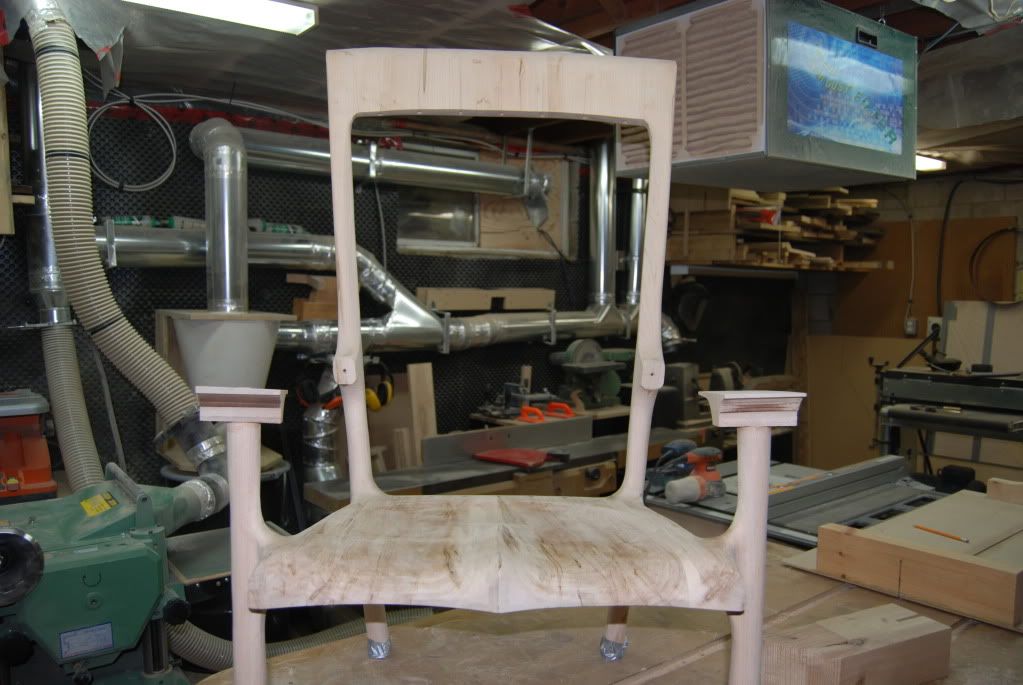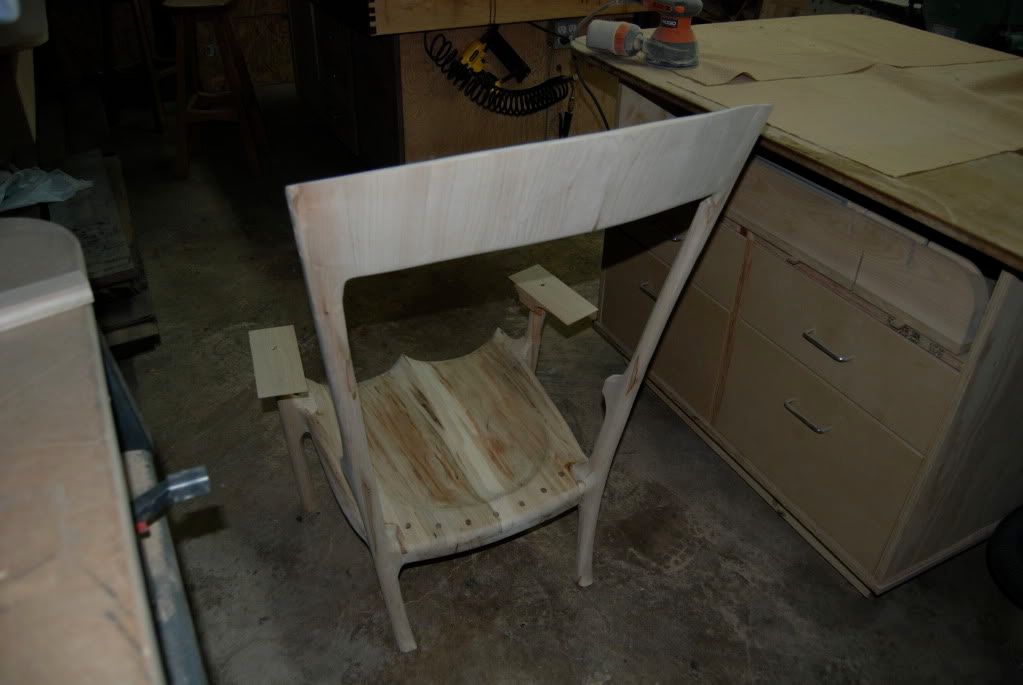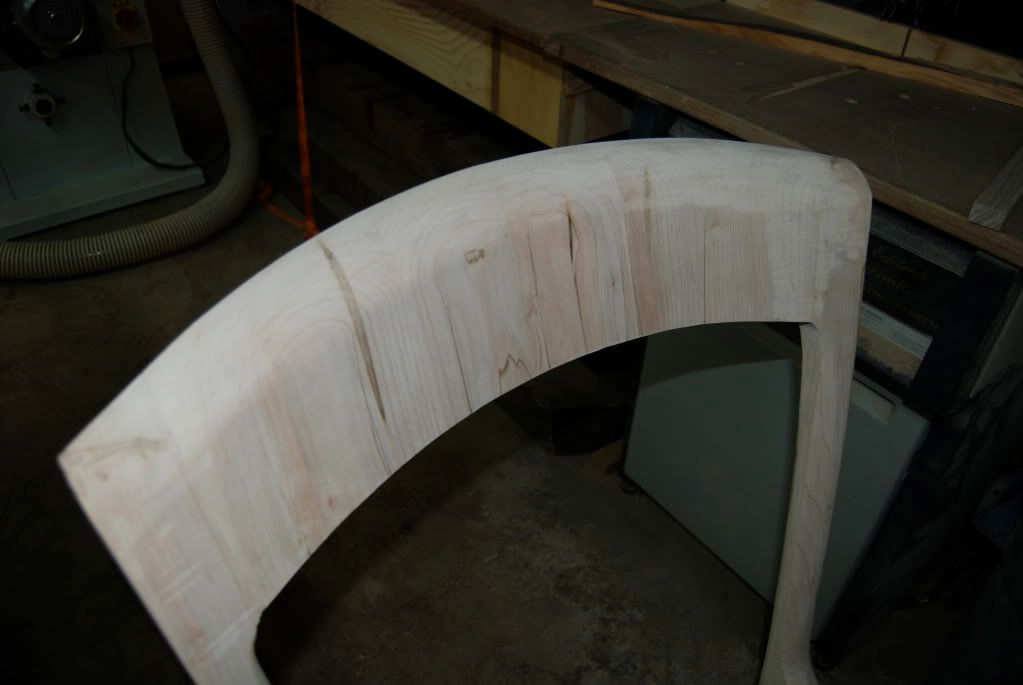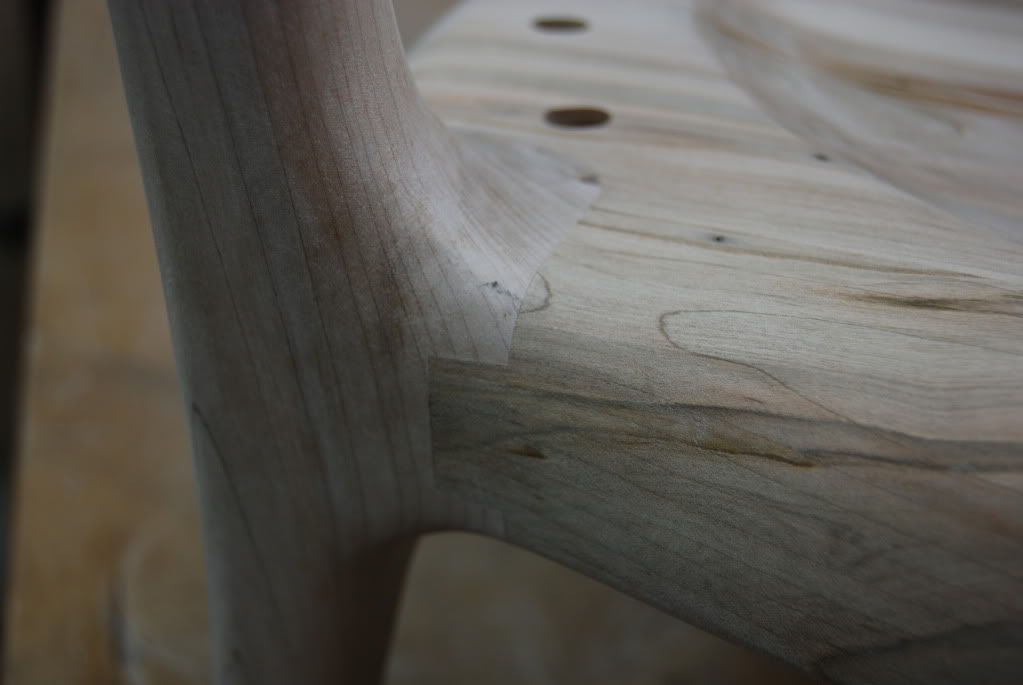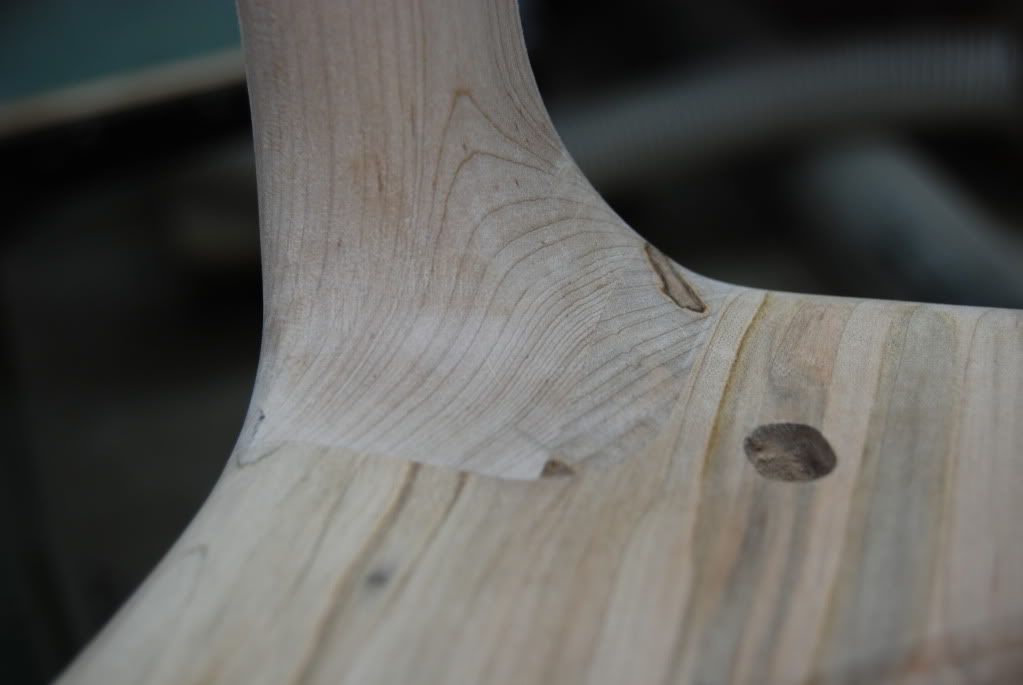 -- Paul Lemiski, Ontario Canada, Custom Wooden Rocking chairs and tables http://www.canadianwoodworks.com
---