I have been doing some work over the past few days since my last up date. In this series it just shows me doing the glue up on the rear legs, and shows off the now shaped front legs.
I made some 6 degree wedges for the sides and some square blocks for the rear as per Hals instructions, he even has a special way of making the blocks.
It's funny cause I've read his book so much, and watched the video over and over it feels like I know the guy but really I've never even spoken to him, other then e-mail and that was because I was going to back out of getting the plans…..doh!
So ya feel like I know him but never met him.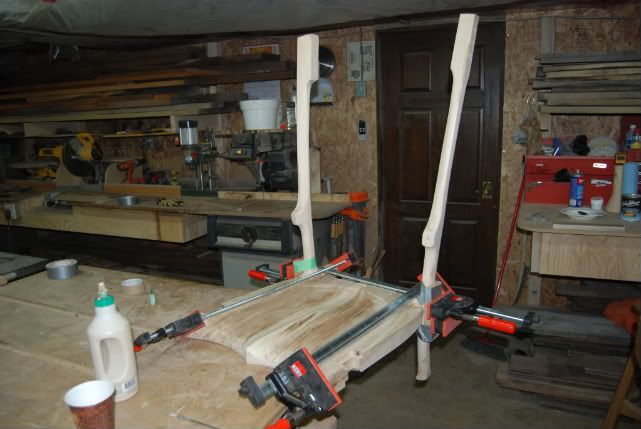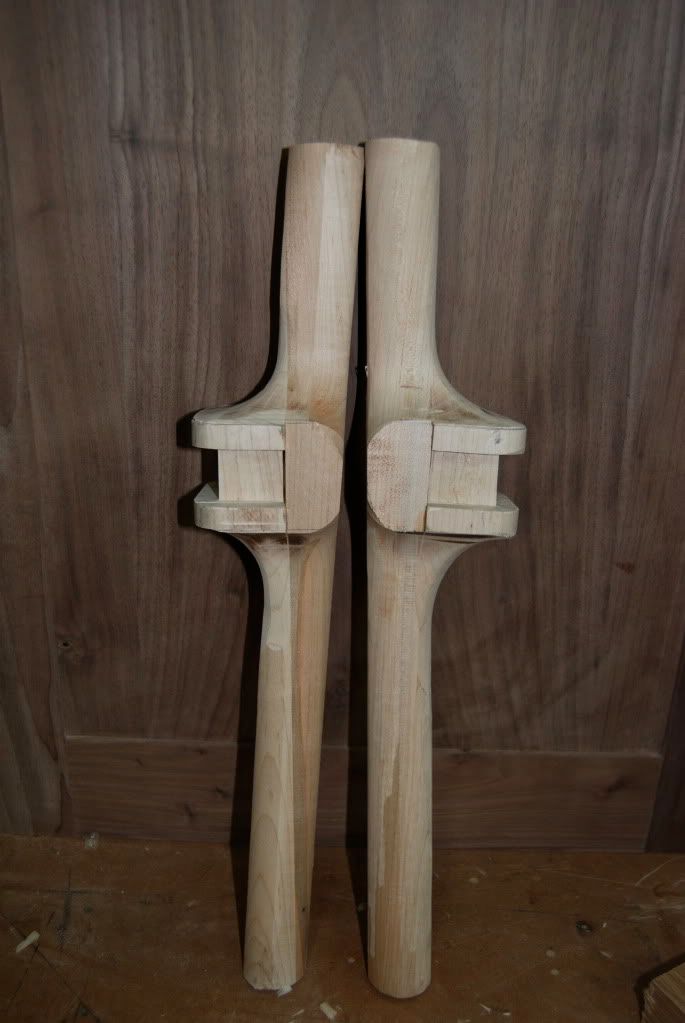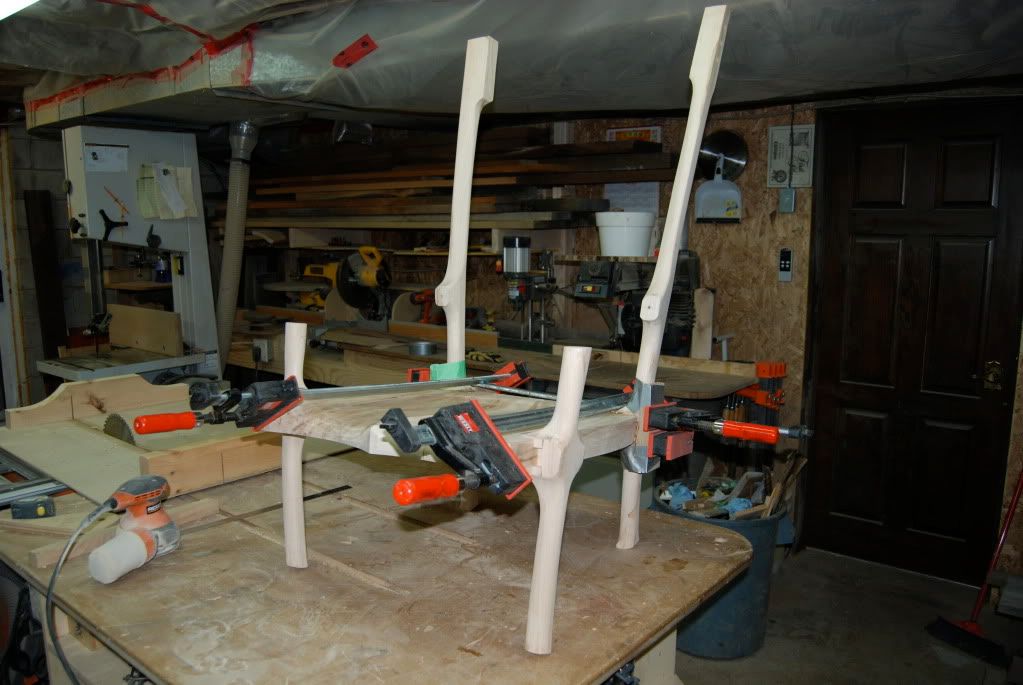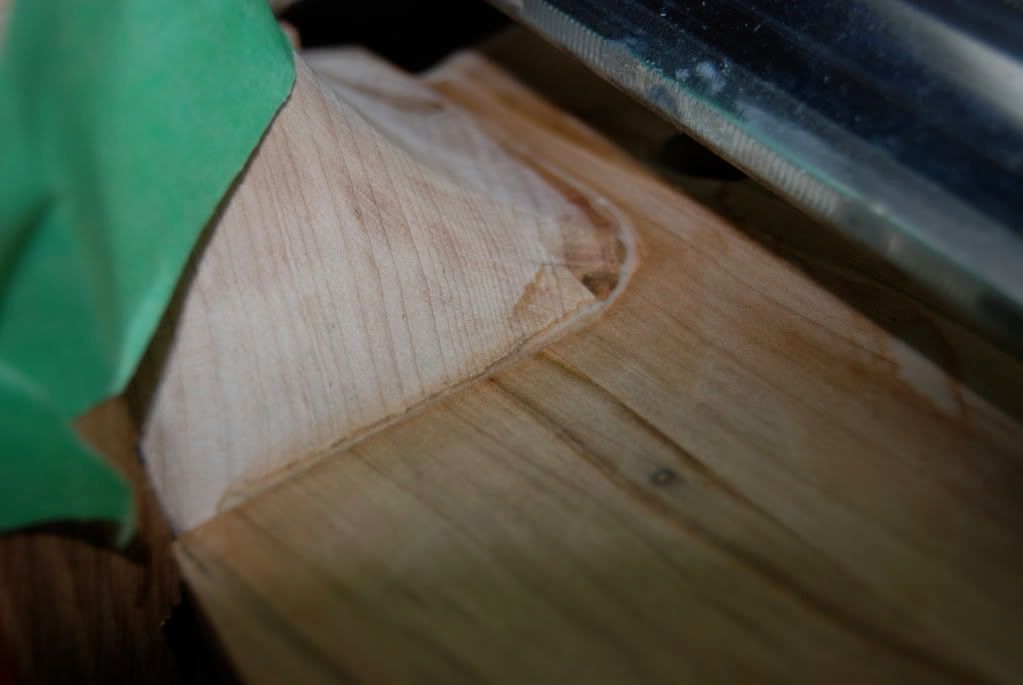 -- Paul Lemiski, Ontario Canada, Custom Wooden Rocking chairs and tables http://www.canadianwoodworks.com
---