Today we resawed some 3'' wormy soft maple I had extra from my rocking chair project into 1/2'' drawer sides. The largest was about 12'' tall were using a MM20 / Driftmaster / Resaw master blade must say what a great combo.
We are also re-sawing some 1'' old growth southern yellow pine to 3/8'' for the door and drawer fronts, I actually gummed up a blade and had to remove it for cleaning. I did some reading and also remembered we would use soapy water on a woodmizer band mill to reduce sap build up and generally keep everything clean.
So we mix up a custom batch of soapy water Joel sprayed while I cut and I must say the boards came off ready to be sanded with 180!
We got the drawers all glued up after cutting the box joints on the router table
Sanded and glued up door and drawer fronts
When the drift is adjusted perfect with the drift master and my skills at cutting a straight line, the cutting action of the MM20 is almost effortless. I made a large fingerboard to hold the board against the fence so get all setup and push on through. When pushing at a moderate pace the blade just touches the thrust bearing behind the blade once in a while if your not setup up right you know cause the blade will touch the bearing all the time and also if it's drifting it will start on the side bearings so if you have no bearings spinning your good to go veneer after veneer after veneer.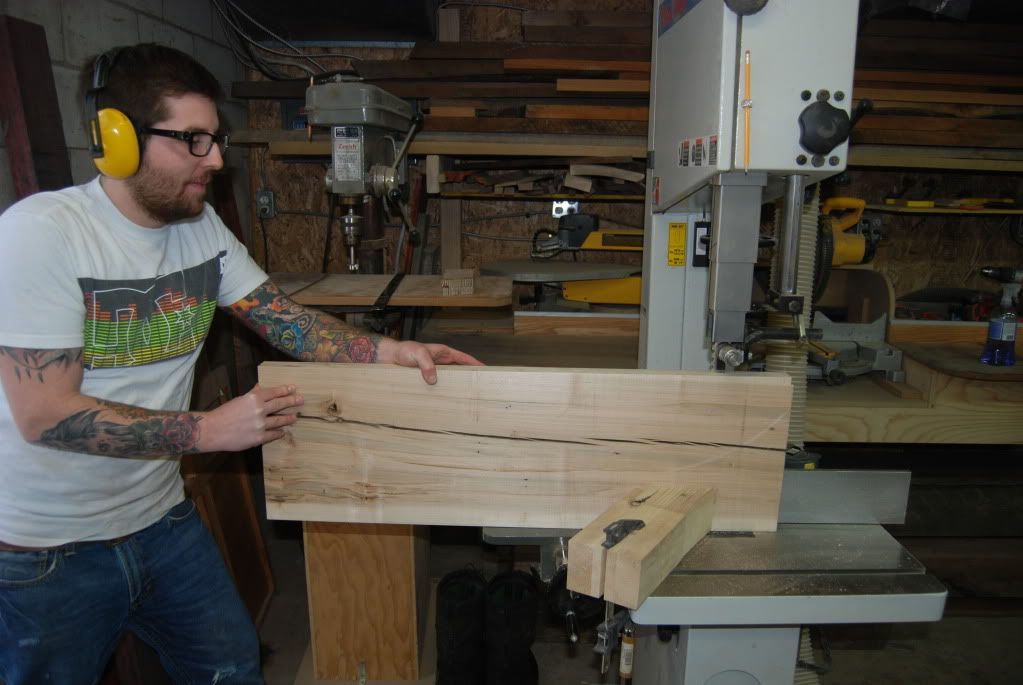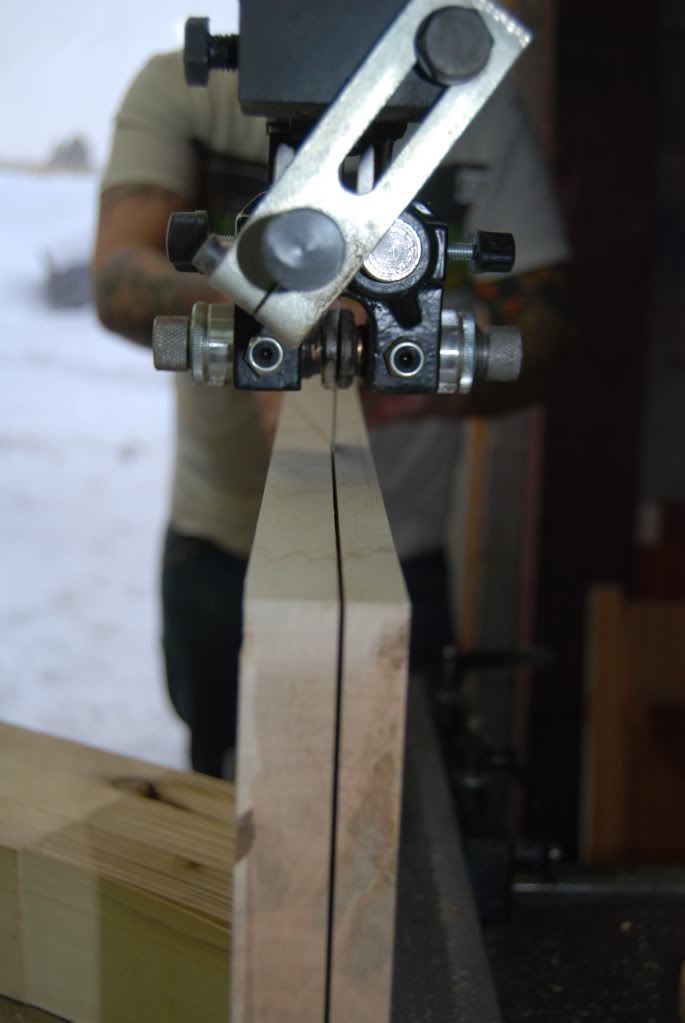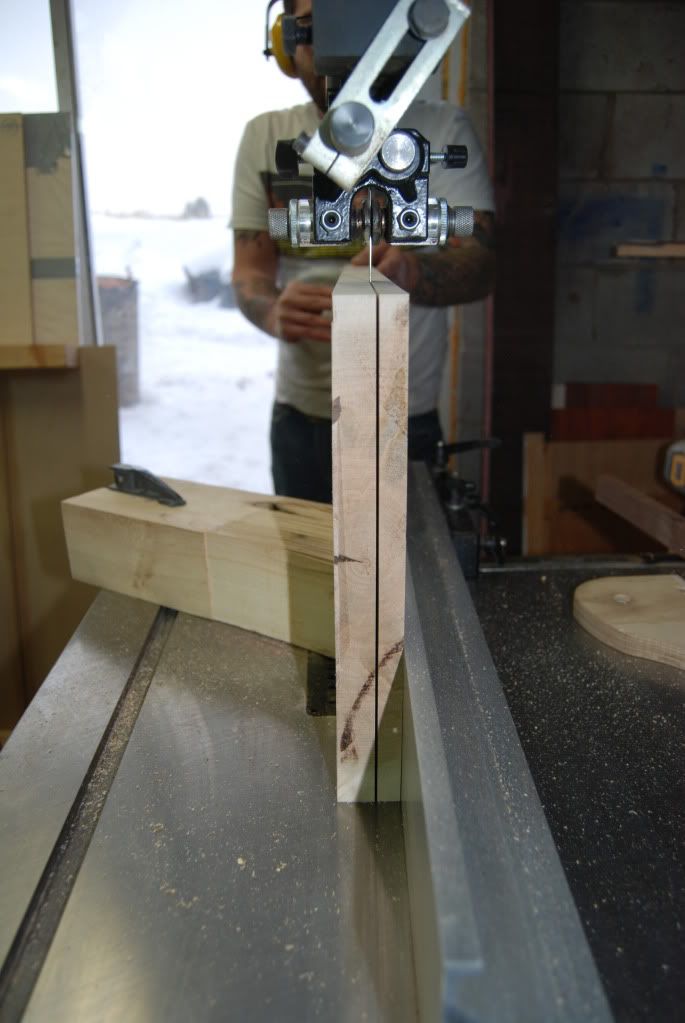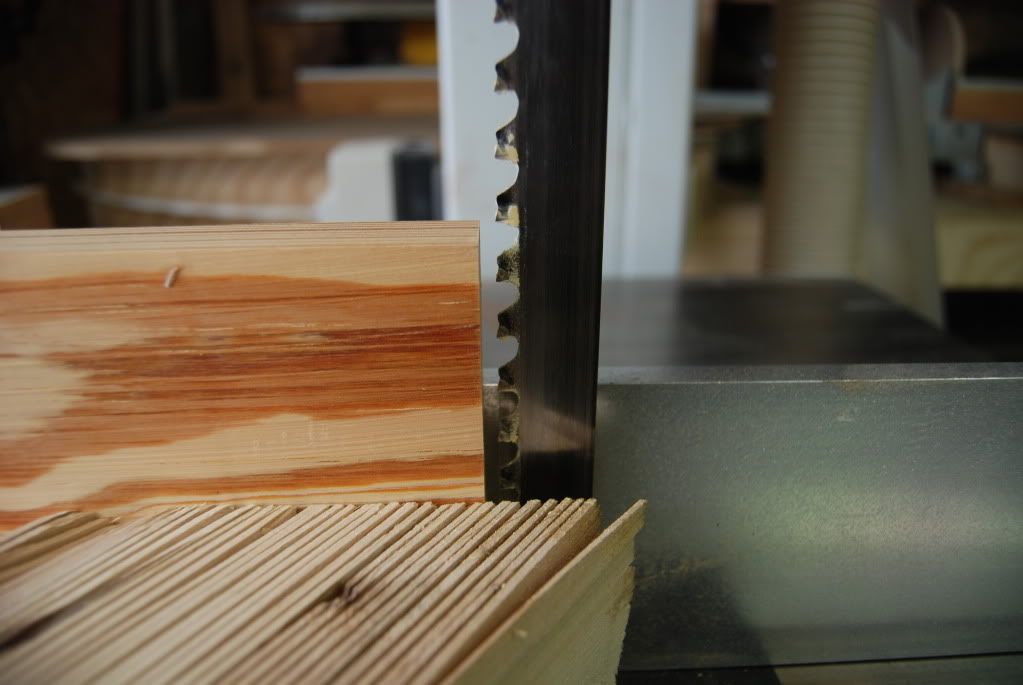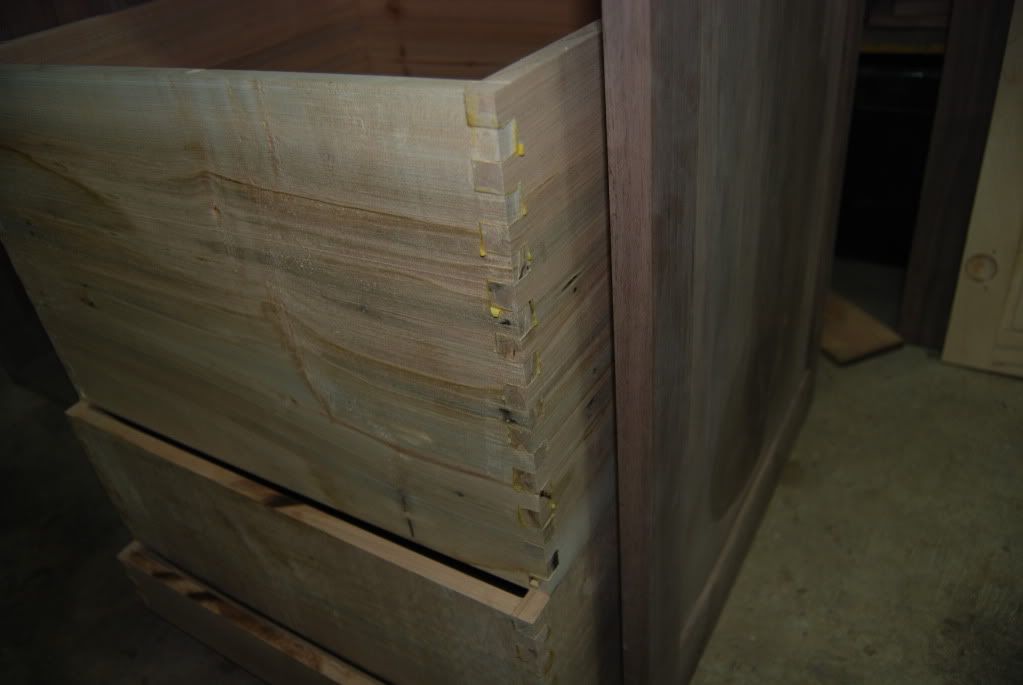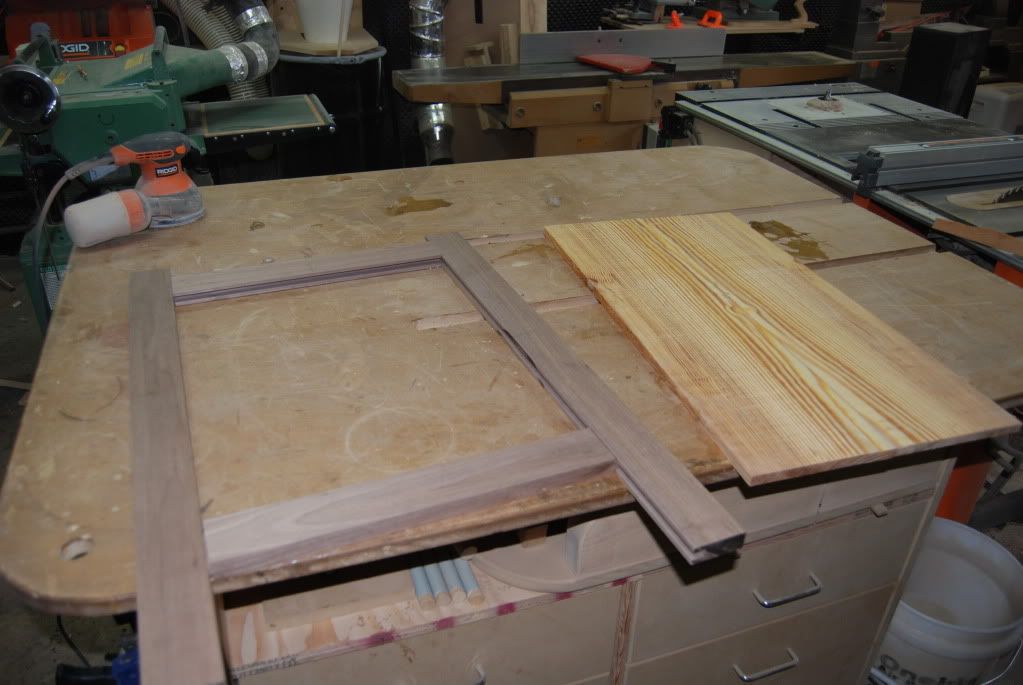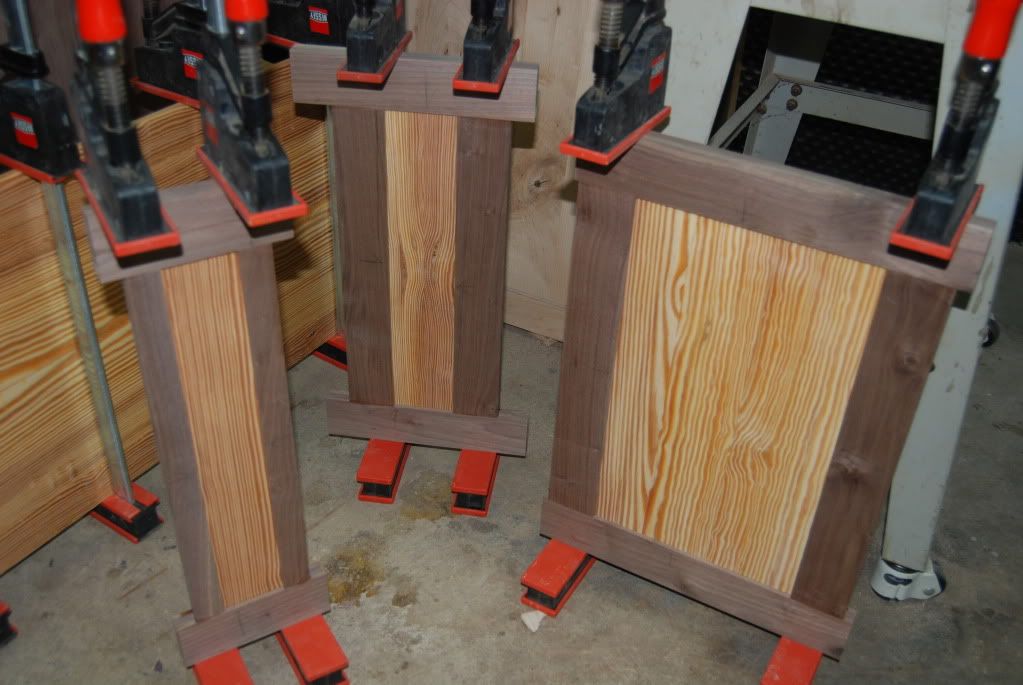 -- Paul Lemiski, Ontario Canada, Custom Wooden Rocking chairs and tables http://www.canadianwoodworks.com
---