Well I used to have a 3hp dual bag single stage dust collector, but it really did't have the suction I wanted because the filters would clog so fast and add so much resistance to the air it was trying to push.
Also is was loud!
Now I purchased a dust deputy cyclone from Oneida the one meant for 2 – 3hp single stage collectors. I took apart my single stage and mounted just the motor and fan outside my house piped it to my cyclone and piped then piped it to all the machines.
I had a friend of mine who does HVAC he did a great job! but yes I know I should change some of the 90's I have going on I have some ideas I think he was going for the looking nice effect as well as god air flow.
But seriously the cfm is like doubled compared to before, we ran 6'' pipe up to the machines then dropped it down to 4'' flexiable for as short as we could go.
Not totally finished but i'll update with pics as I change a few bends and finish a few hookups.
So I now get nothing being blown outside everything drops into the barrel, everything is much quieter and I bet the cfm is almost double!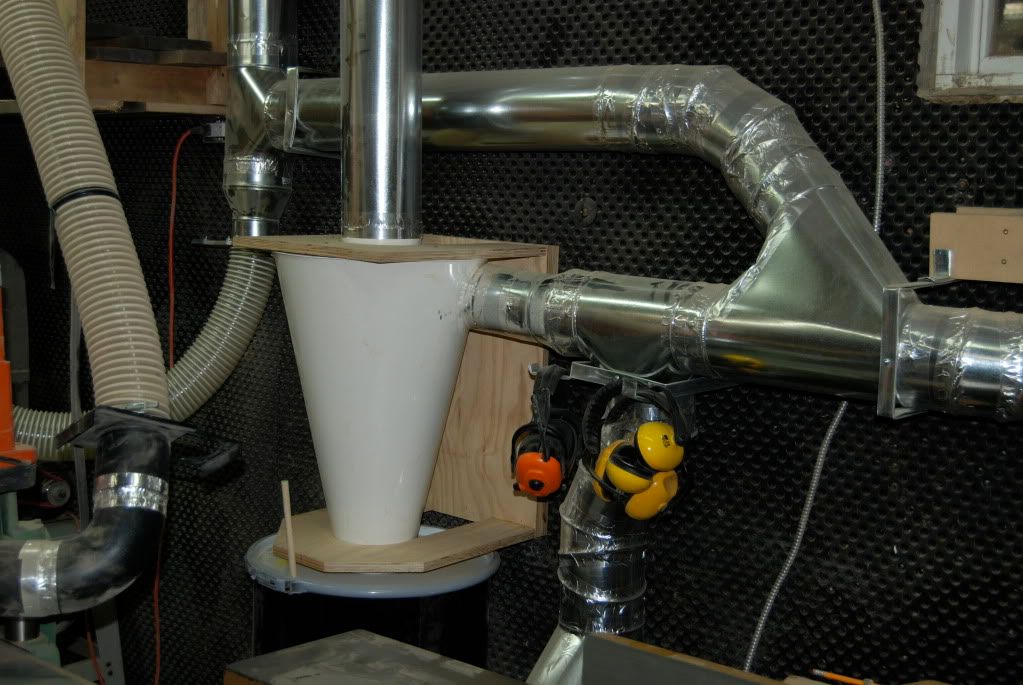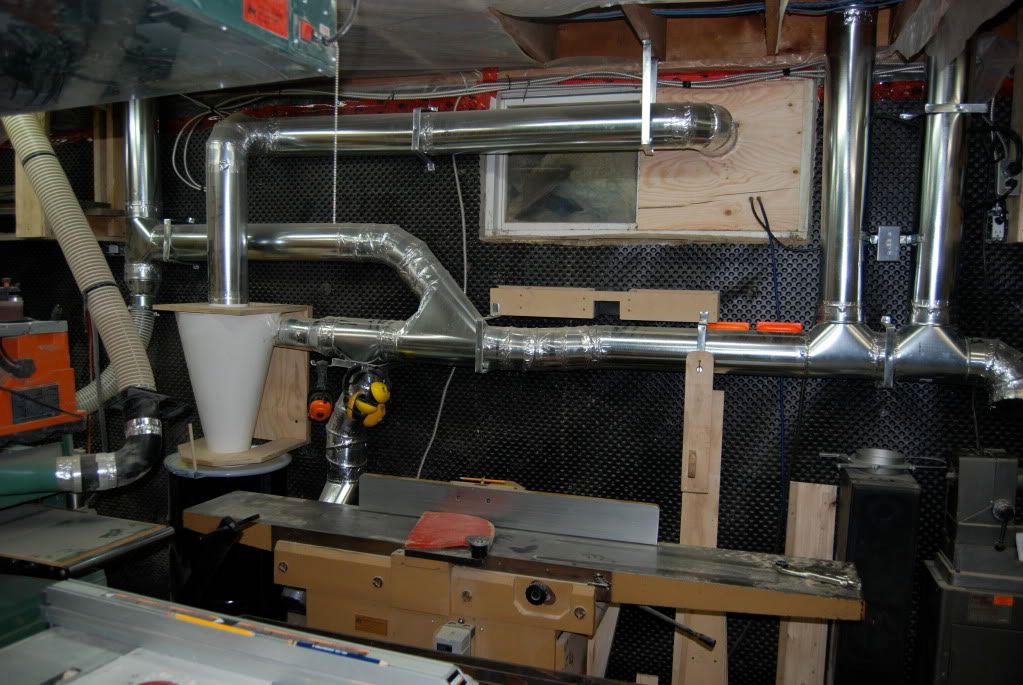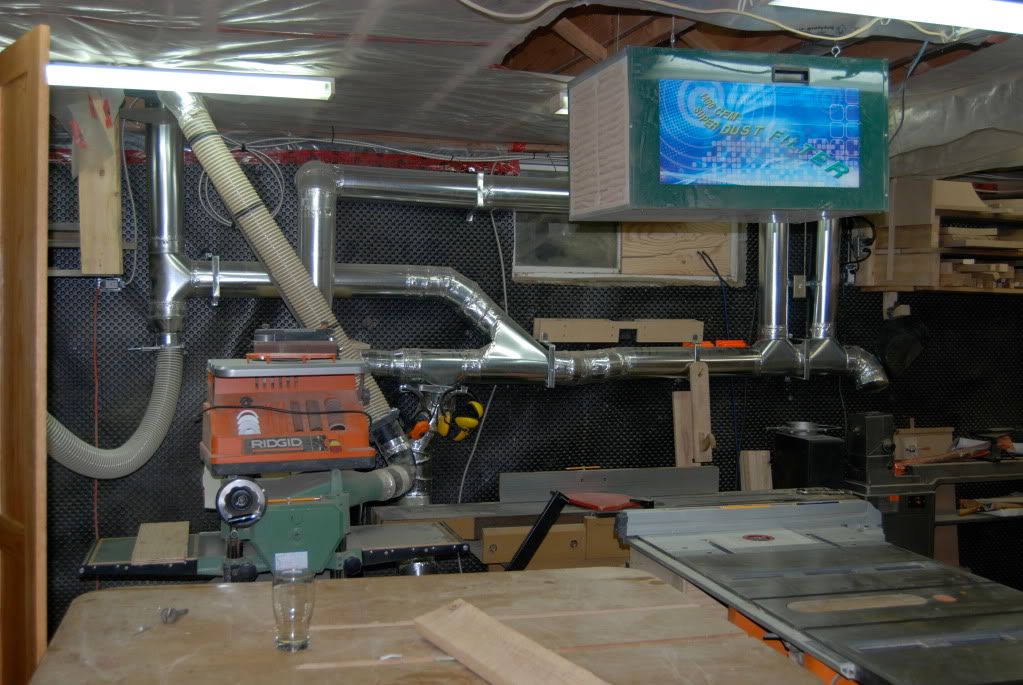 -- Paul Lemiski, Ontario Canada, Custom Wooden Rocking chairs and tables http://www.canadianwoodworks.com
---