I am planning on documenting how I will tune up an old plane. I know nothing about planes and sharpening so there may be a lot of mistakes on the way. I have learnt a lot by looking around the web and reading blogs on LJs. So here is the plane. It has no brand name on it, but in 2 locations it says "Made in USA". I picked it up for $5 from a garage sale. Anyone know more about this guy?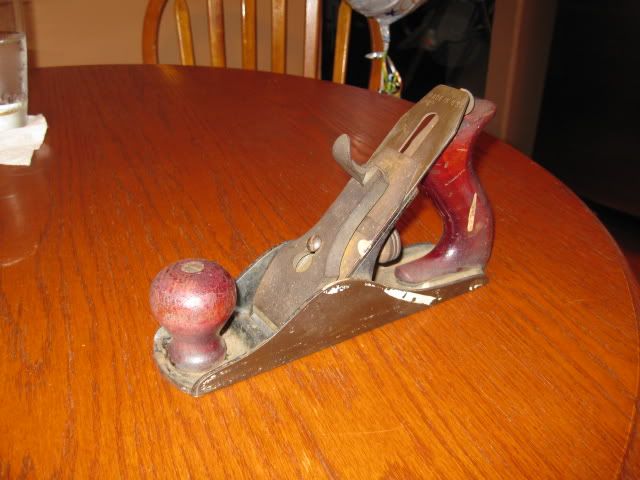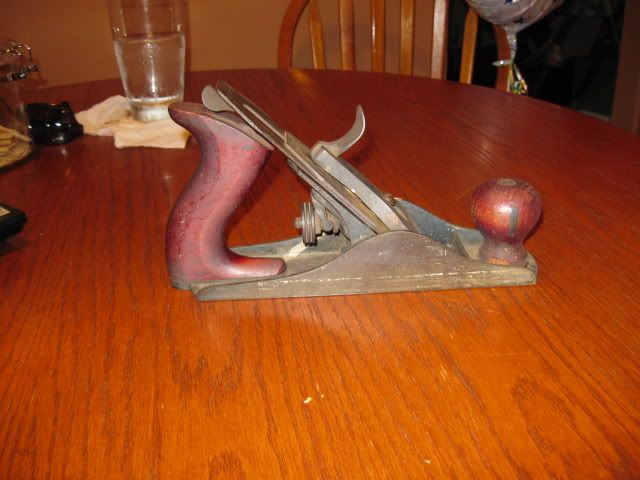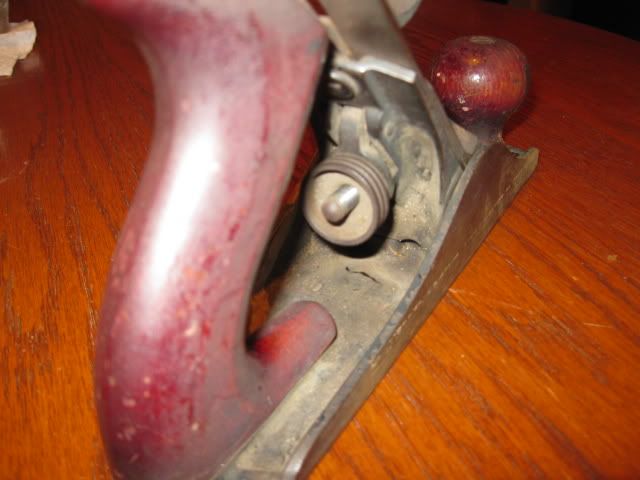 I found the following links useful on LJs:
I also picked up a package of assorted sand paper from Autozone, they one with 4 sheets from 220 – 1000 for under $5 (Good find I think). I have lower grit laying around the garage so except for a honing guide I think I got most of what I need for flattening the sole and sharpening the blade. I am just not sure about what to do for a honing guide, I may try to just free-hand it. Thanks for your suggestions and comments.
-- Tampa-FL
---