I've noticed so many on here post their "Barn Finds" well here's my newest addition to my arsenal. A recent client had this sitting in his basement for he doesnt "remeber how long" and offered it to me for FREE! how could I refuse. It's a Sears Robuck Model# 103 0407 with a 18" thought. Someone had attempted to hook a motor up to it and get it working, but first thing I noticed was that it had the wrong pullies on it (blade would be way to fast). I have taken it apart and cleaned out the oil resivor. It will need a good polishing and stripping of primer (primed over original blue paint) as far as I can tell paint is in good shape underneath.
I plan on making a new cabinet for it with a hanging motor.
I'll post some updates and the finished set-up.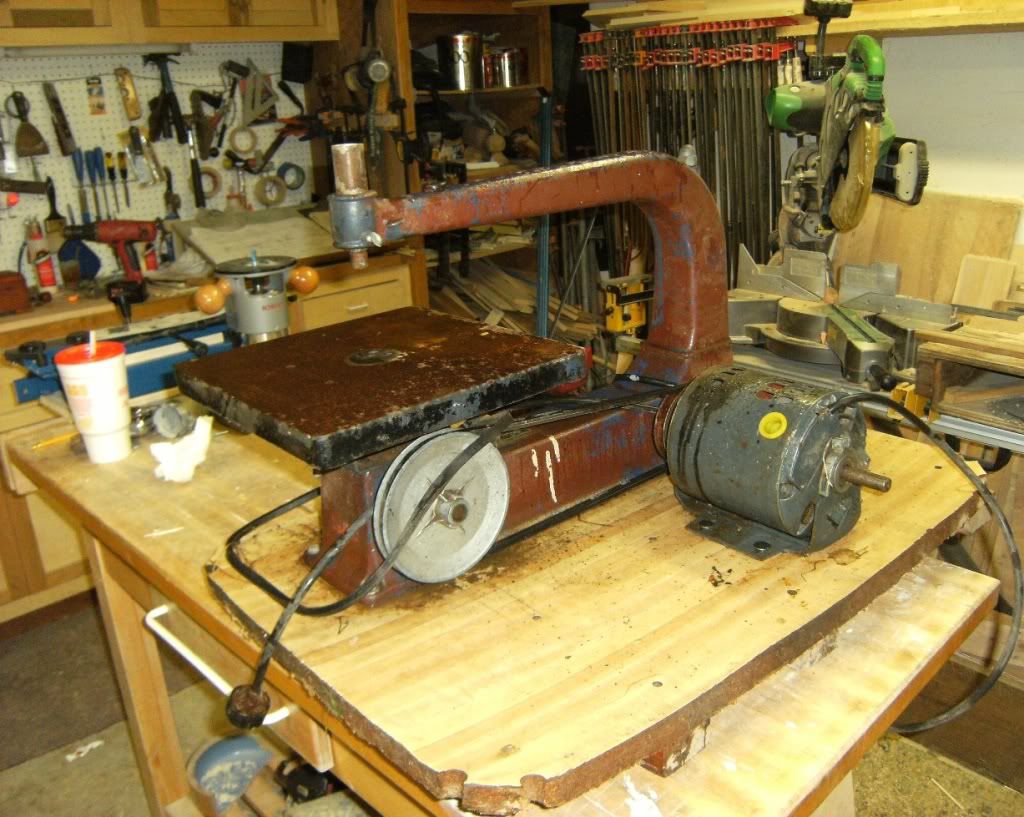 -- Doug...
---