One obvious failing on the jig was pointed out by Trevor (tdv) in that with the sliding table away from the right hand side of the blade the workpiece is unsupported on this side and could suffer chipout. Good point so
Version 2.1 -TDV modification
-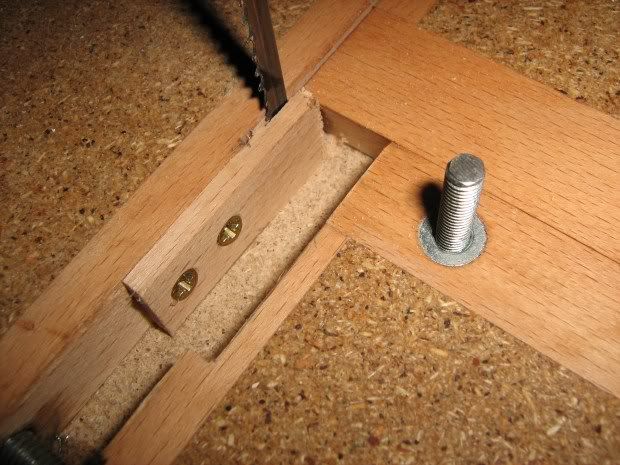 -
A small piece of beech is fixed to the jaw of the left fixed table to act as a sacrificial zero clearance jaw. The corresponding cutout is made in the sliding table jaw to accommodate this and allow the jaw to still close up.
As its screwed into place this is replaceable when worn.
Version 2.2 – N6DSW modification
Also from Dave (N6DSW) comes the idea for an index marker for the guide pin.
-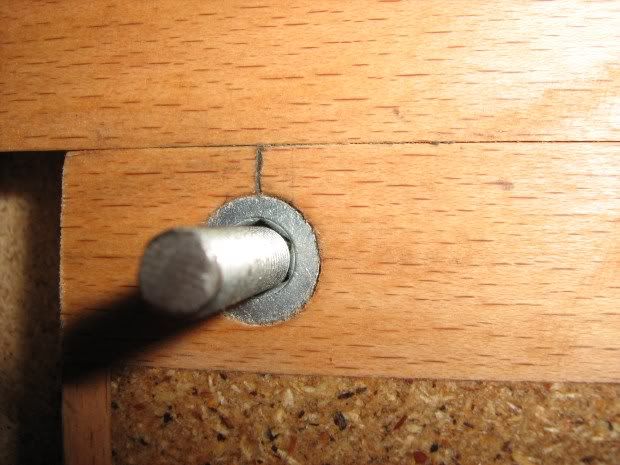 -
I use this against a hand held ruler but you could also attach a scale to the fixed runner opposite this. I need time to find a suitably stout scale and route it in.
Any more suggestions are warmly welcomed and yes you will get a mention, as above
As I mentioned in the comments section of the last part of the blog Please DO clamp the jig down tho the bandsaw table for safety reasons! (my mitre slot rail is just so tight I've not done this yet, naughty me).
Be seeing you.
-- Martyn -- Boxologist, Pattern Juggler and Candyman of the visually challenging.
---