My hands stopped shaking long enough for me to pluck up the courage to tell myself I didn't need a jig, just zero clearance on the table saw blade and a piece of MDF to back up the rear end of the box.
-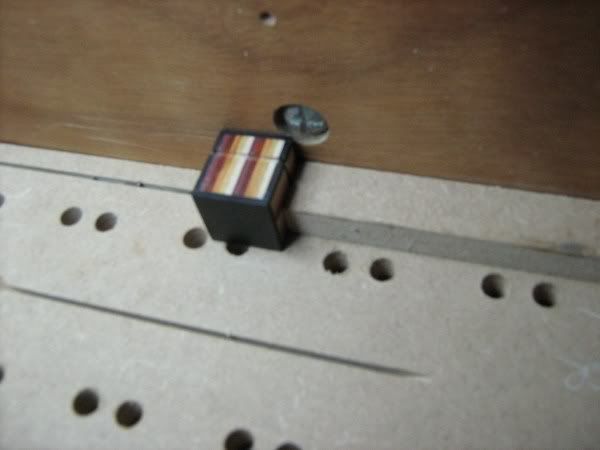 -
Again please disregard the holes in what is just a previously enjoyed piece of MDF which is now being used for zero clearance. You might just see the saw blade peeking through the slot, by about 3/4 mm.
Well the good news. It worked. I sawed all around with no mishap. Just a bare veneer's worth of box side to cut through with an Xacto knife.
-


-
I think you can see the bad news. Instead of 2mm of lipping rebate on both top and bottom part of the box there is 3mm on the top and 1mm on the bottom. I am going to have to reverse the lipping and put it in the lid. Bizarre!
-
Oops hit the wrong button and posted a partial blog. I'll hurry the rest.
-


-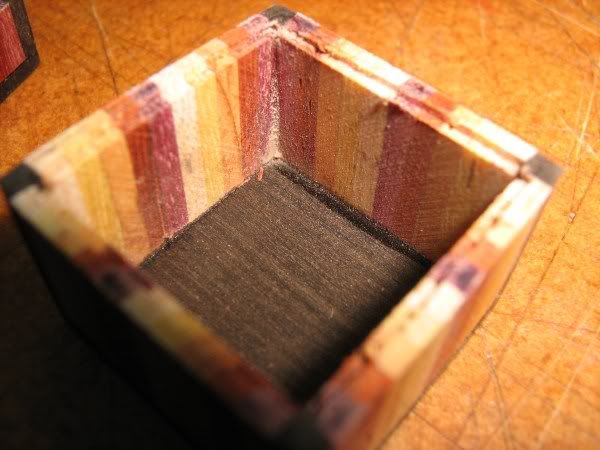 -
Here's a pic of the model and box.
-


-
At least they look identical on the outside. The box is 23mm on a side making it just over 12cc in size (thats cubic centimetres, or 0.74 (3/4) of a cubic inch.
Time for tea and biccies whilst I decide how to tackle the lipping.
Be seeing you
-- Martyn -- Boxologist, Pattern Juggler and Candyman of the visually challenging.
---