Hello all. This doesn't usually happen to me, as you know.
I've lost the flow.
Mostly I have an idea of what the next project is going to be whilst I'm working on the current one. This time I've started out on a project, well two actually, and reached an impass. Its not that I have an un-solveable problem to overcome (when has that ever stopped me blindly going on). I'm half way through these. I look at them mostly daily. I can see where I'm going on both of them I just can't seem to progress.
Help!!!
This is the first one, these are the paper models. 1/2 scale.
.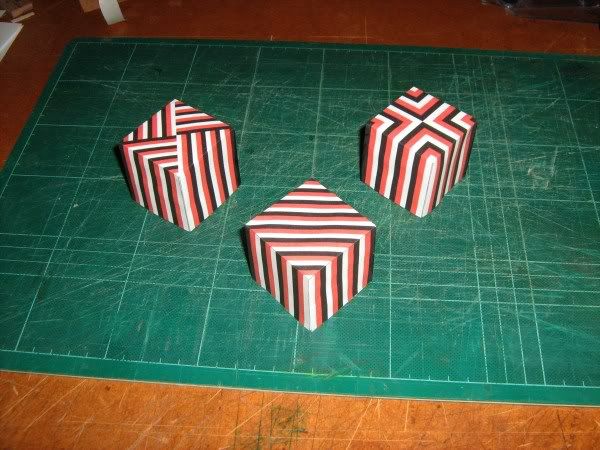 .
I've already changed the design slightly in that they are not going to be cubes but about 2/3 the height shown here. Finished size will be 96×96 x 60mm.
I don't want to show the second one in case its a terrible failure.
-- Martyn -- Boxologist, Pattern Juggler and Candyman of the visually challenging.
---