Some of you have been wondering how I finish pieces to exactly 60° for my Impossible series. Basically I cut them to 60° on the tablesaw, a little oversize (experiment) and then finish sand them on the drum sander using this Jig. It works equally well on a planer/thicknesser.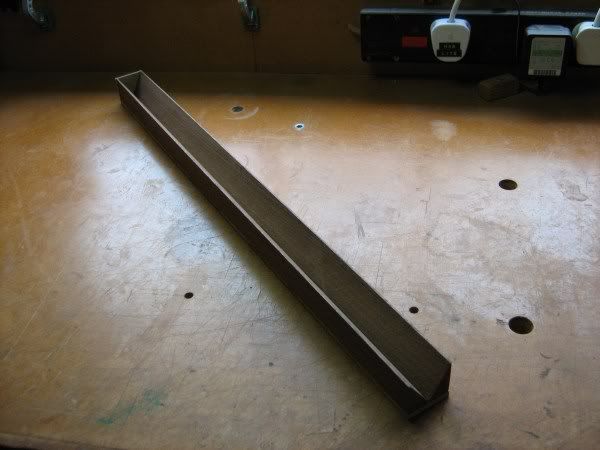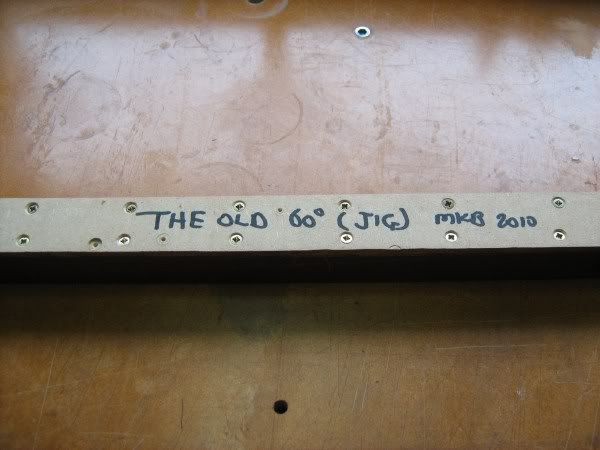 Fairly simple to make. You take a rectangular section of timber (lumber). Shorter in thickness than the width of the piece you are planing/sanding. Set your tablesaw blade to precisely 60°. I use a vernier protractor these days but the kind of set square you find in a school geometry set works almost as well. Saw through the length roughly in the centre of the wood.
Flip one piece 180° lengthways, so that they both have their larger end downward.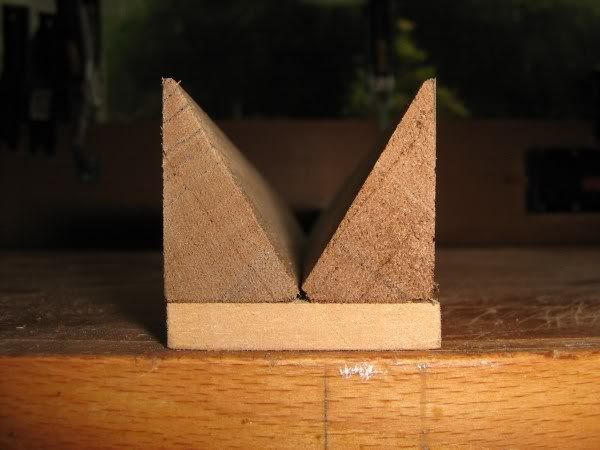 And screw them to a piece of MDF. The next bit is very important. Attach an end stop at one end to prevent the timber you are planing/sanding from shooting back and hitting you in the gut (or worse). Like so
Its painful. I speak from experience. This end will obviously be the one closest to you and the back end as the work goes through your machine. Thats it. Just place the thing to be machined to 60° in it and plane/sand.
As my friend from comparethemeerkat.com would say 'Simples!'
-- Martyn -- Boxologist, Pattern Juggler and Candyman of the visually challenging.
---