Hello all, feeling better today. Did the glue-up on the patterns. This time using a trick Patron taught me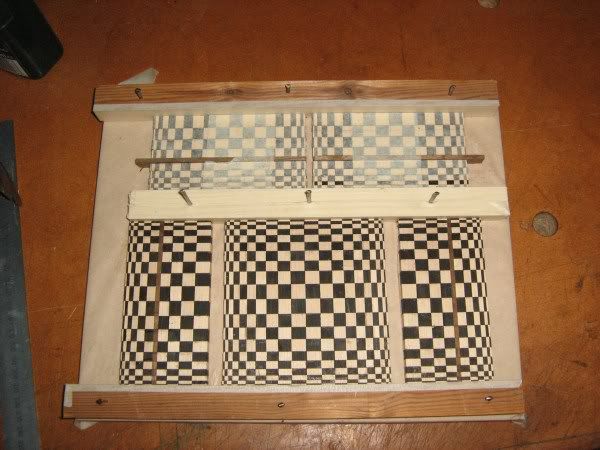 using wooden strips nailed to a baseboard to hold the pieces there while the glue sets. No severe clamping pressure. Seems to have worked well. Patterns all cleaned up of masking tape they look like this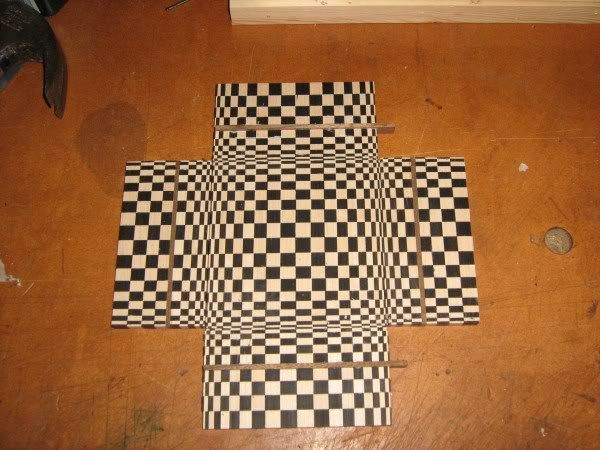 I'd love to use the EZee mitre technique on this one but the squares in the corners would end up so small they wouldn't hold on to the rest of the pattern. 1st fallback. I'm going to have to border the patterns.
Close enough for rock and roll. Thats about it for the day. Doesn't seem much done but I'm happy.
Be seeing you.
-- Martyn -- Boxologist, Pattern Juggler and Candyman of the visually challenging.
---