All those sticks. Laid out like the DNA sequence of something. I set to work decoding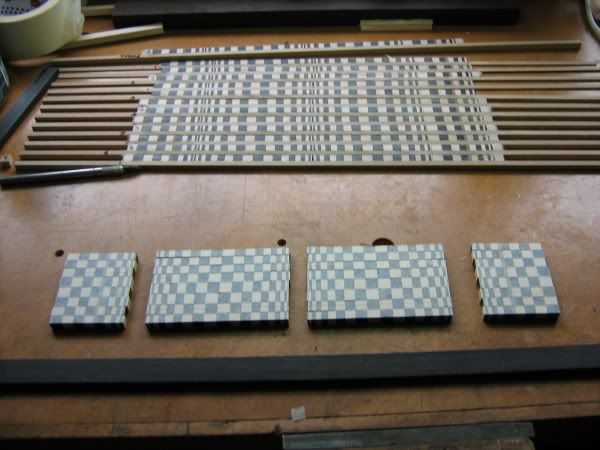 and before long I almost had it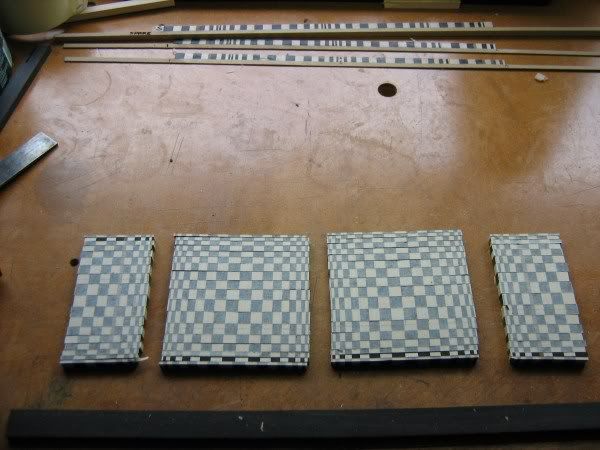 just insert two more waste pieces for the cut seperation like so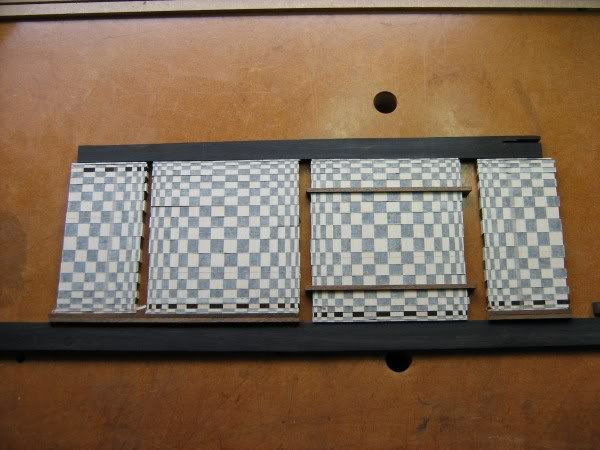 tape it all together, again,and re-arrange to make the net for a box. Which I turned over to see the pattern 'in the raw'
Looking good, yeah. Now we see why I put a layer of masking tape between the 'tens' rows in the seperate 1/3rd of the pattern. It meant that after the slicing exercise I didn't need to break the pattern in two to make the left and right sides. Oh I'm clever, so clever, so clever I didn't see THIS!
I messed up. Big time. the first black row to the left of the cut seperator is 1mm too thin, throwing the whole pattern out. Stupid! Stupid! Stupid!
Cup of tea. Deep breathing exercises
OK what I have to do is figure out a way to correct this before glue-up. This problem occurs on both left and right sides, predictably. The rest, the top and front and back, of the patterns are unaffected, thankfully. These can be glued but I don't want to get out of sync so I'll fix the left and right side first and glue the whole lot up at once.
See I do make mistakes! and I admit it too. No need to fall back yet for this one though. Hopefully I can fix it.
In the immortal words of the Governor of California 'I'll be back'
-- Martyn -- Boxologist, Pattern Juggler and Candyman of the visually challenging.
---