Hi everyone. Here is the method for making the Impossible II. Before we start I didn't take any photos during the build for this one. I needed to concentrate full time on it and taking pics can be distracting. The CAD drawings provided here should do the job . I've seen Steve (spalm) use this sort of thing to great effect. I'm not giving exact sizes, you can scale things off of the pics. This will give you the angles too, mostly 60°.
First the complete pattern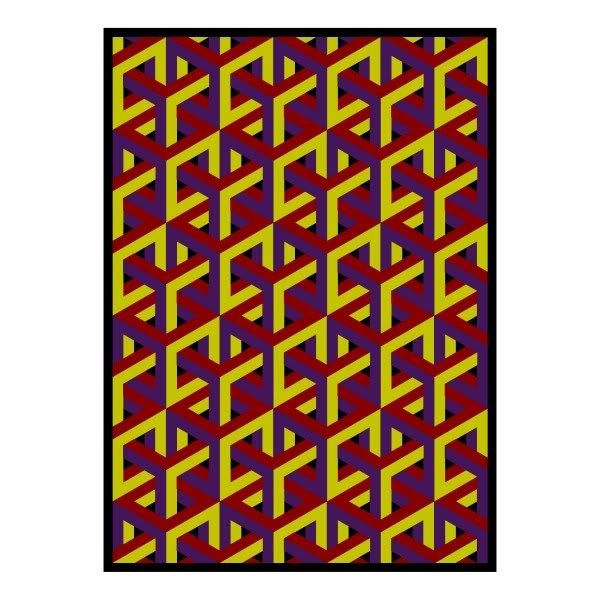 You need to find the minimum repeatable unit, which in this case is a hexagon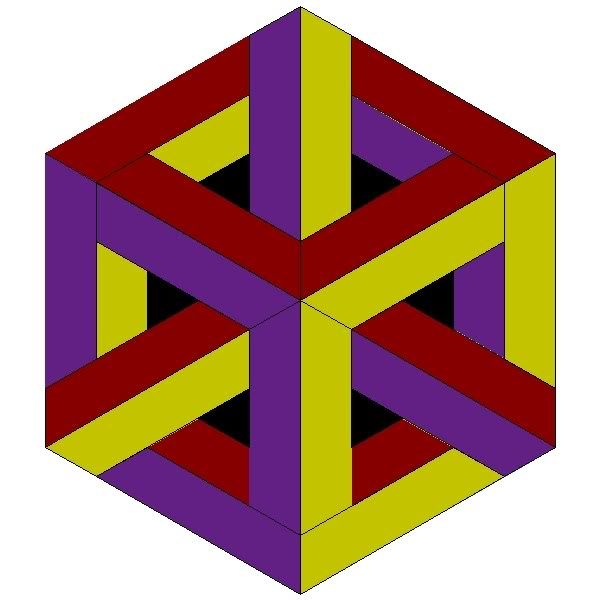 This is made up of six triangles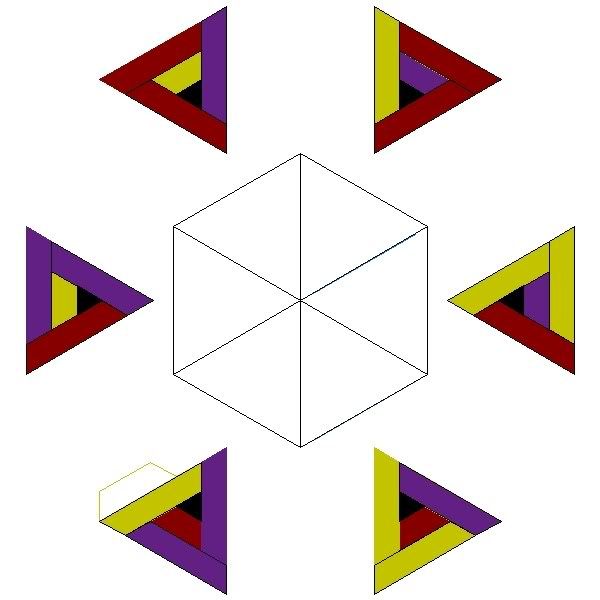 Each of these triangles is made up of five pieces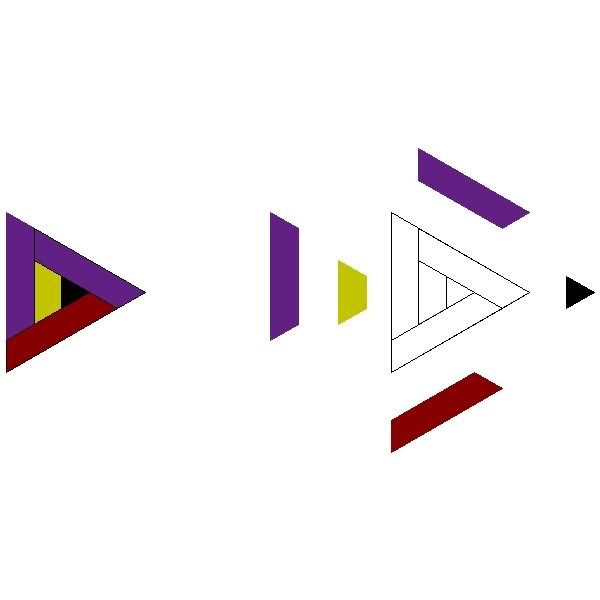 The four woods I used were Pau Amarello, Padauk, Purpleheart and Ebony
So for the whole hexagon you need six of the large shapes (of each of the first three woods), two of the mid sized shapes (of each of the first three woods) and six small Ebony triangles.
To make an end grain pattern you make up sticks with the above outlines, long enough to cut into slices, when the hexagon is finished, to make up your overall pattern.
I first glued up the pieces for each of the six triangles using PVA and masking tape to bind them, cleaned them up on the drum sander and then stuck them together (in the correct order) again with PVA and tape.
When this assembly was dry I removed the tape and sliced the hexagonal stick into slices, arranged and glued them to a backboard and trimmed it with Ebony.
Thats it in a nutshell. Have fun.
-- Martyn -- Boxologist, Pattern Juggler and Candyman of the visually challenging.
---