To paraphrase the composer Mussorgsky. (Pictures at an Exhibition)
Here are the promised pics. It is a small exhibition. They are (mostly) small pieces, especially the Little Bess Box.
I've not priced anything. I don't expect in the present financial climate that anything will sell, not for a decent price anyway and I am NOT giving any of my work away to people I don't know.
There is contact info, people can Email me or leave a name and number I'lll get back to them. I haven't given my phone number though and no mobile (cell phone) number either. I'm a bit old fashioned but I don't trust anyone who only gives a mobile number. Anyway I enjoy my privacy and don't want people yanking my chain at all hours. If they are really interested I'm sure they'll play ball.
I still have to get some sort of visual key there as to what is what and what its made off. Just been very busy lately, particularly with the cutting board addiction problem. I'm sure you'll know most of them anyway. If not please ask.
The Exhibition is open until the end of August, for anyone mad enough to come that far to see a cabinet full of small boxes (and a cutting board) and is at the South Molton Museum (its a one horse town you can't miss it, its in the Guildhall), Devon, England tel. no. 01769 572951.
Anyway enough waffling heres the pics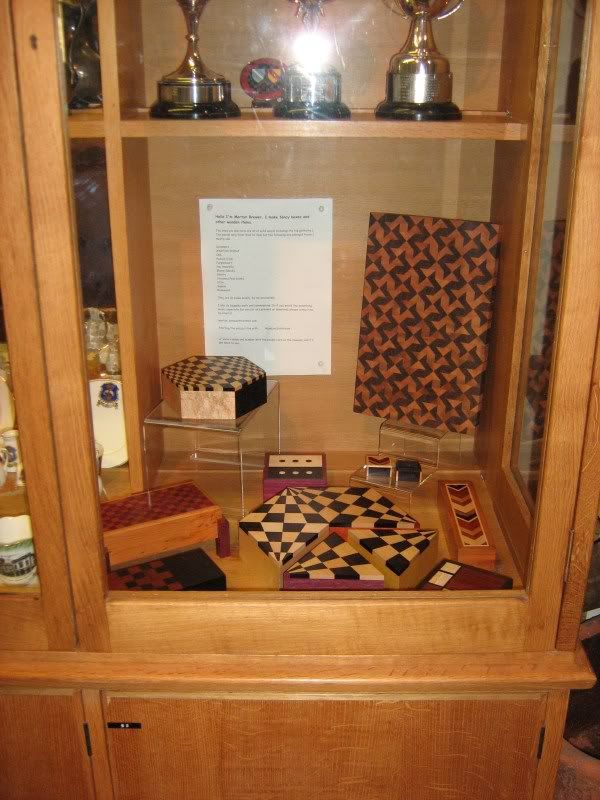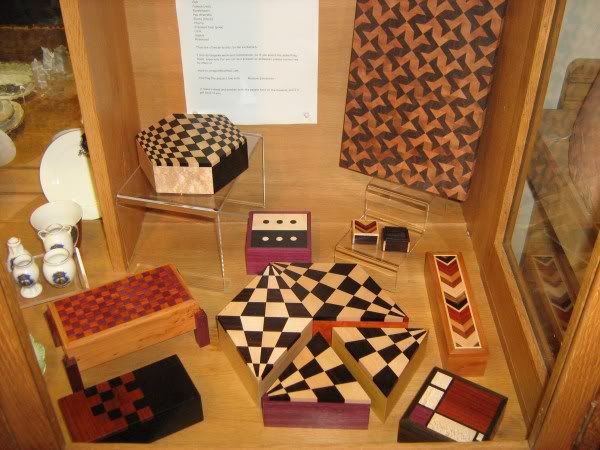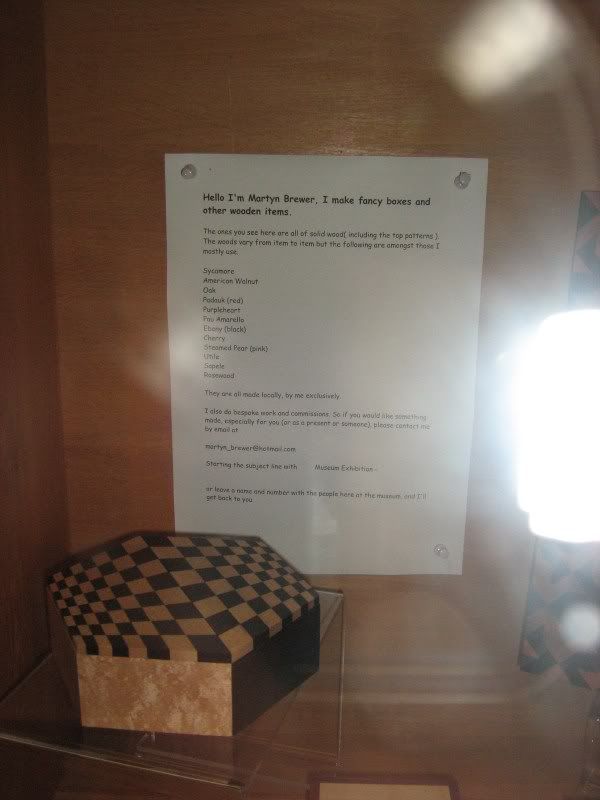 -- Martyn -- Boxologist, Pattern Juggler and Candyman of the visually challenging.
---