Today I sanded, I sliced, I diced and I shaped. I was not at home to Mr. Cockup. Today I'm fierce and to the strains of 'Fearless' off, Pink Floyd's Meddle off I went. All this took just two hours..
First I sanded all the slices to 6.93mm
then I glued them together (superglue, most precise and quickest)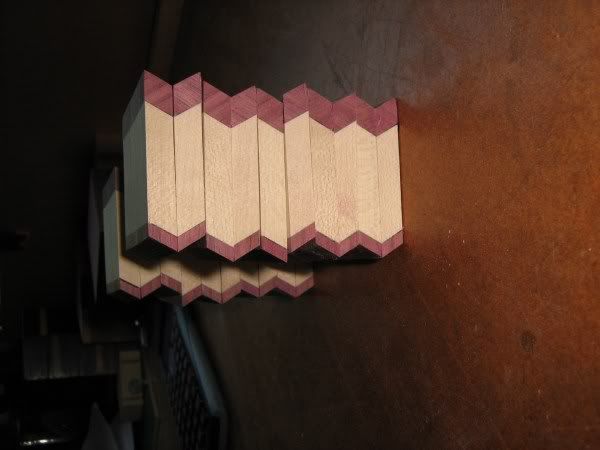 Then I shaped the triagle ends on the disc sander
The I fulfilled my promise of yesterday and chopped them into little pieces
Back to the tablesaw with some ebony and my 60° jig I cut some triangles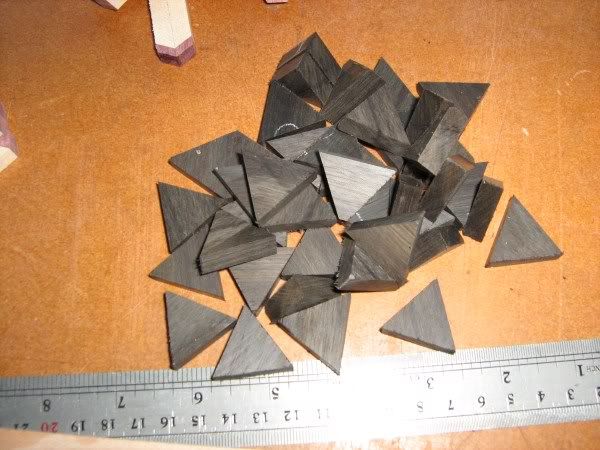 So now I have all the jigsaw pieces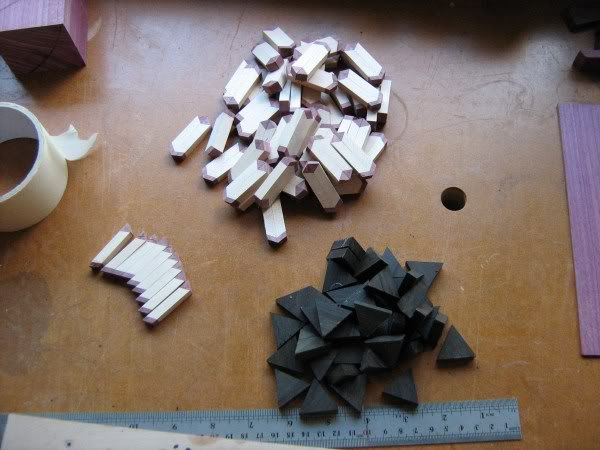 and so a quick tryout. The edges aren't cleaned up yet so I'm not overly worried about the fit at this stage. This basically is what it will look like.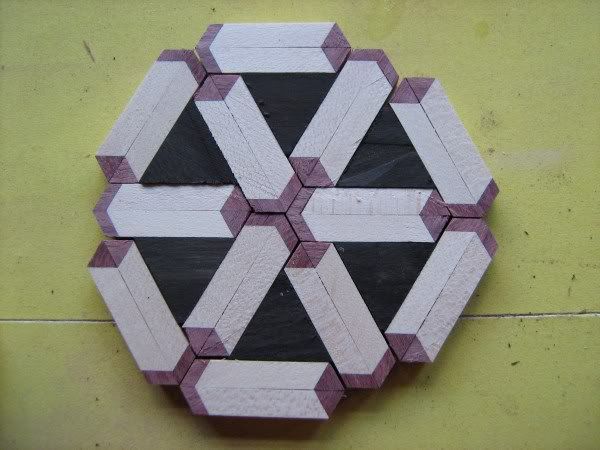 Just one small section to tantalise. The grain direction works. The sizes are right. All that remains is clean up of the pieces and glue up.
-- Martyn -- Boxologist, Pattern Juggler and Candyman of the visually challenging.
---