Hello back again. I really don't like glue-ups with pieces that have angles other than 90°. Strange really considering I make boxes with mitred joints. No matter, first question. Who can spot something missing from this picture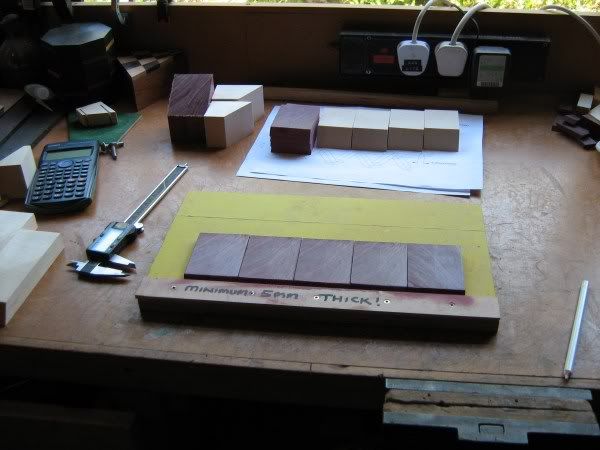 This is how I found the workbench this morning. I could have sworn (and I do, a lot) that I had cut five 30mm pieces of Sycamore and theres only four there. In devon we have a special brand of pixie, called the f**kup pixie. They had obviously been in, overnight. No matter I cut another piece. Then did some thicknessing on these and the end pieces on the drum and guess what? Just for you, Steve
exactly the right thickness to 2 decimal places. Never mind the glue line will mess that up.
Made up a jig for the glue-up out of an old zero clearance jig and some dowels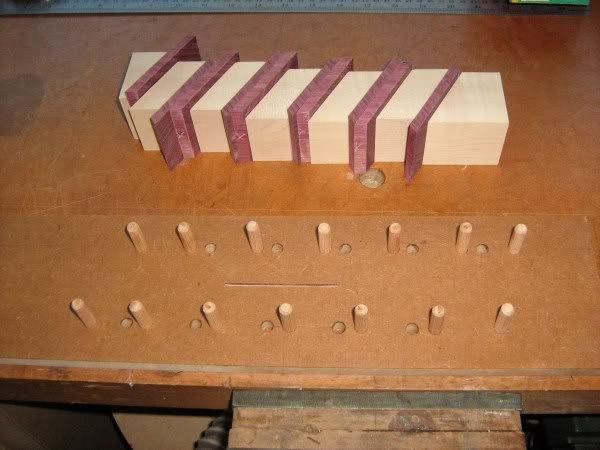 and proceeded to glue up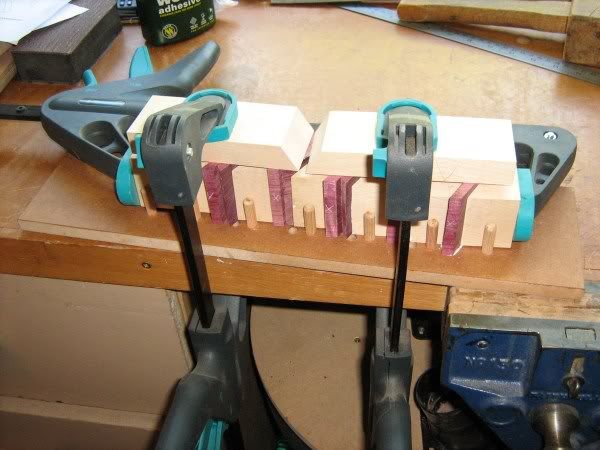 and yes things still slid around. Next time I'll do it properly. Finish all the pieces to the same dimensions (purpleheart included) and make a tunnel type jig so that the only possible movement is where I want it to be. Live and learn. Thats as far as I got. I've got awful stomach cramps and I need a lie down. Too much beer last night? Who knows, there are, as ever, bugs about.
-- Martyn -- Boxologist, Pattern Juggler and Candyman of the visually challenging.
---