Right I've re-arranged the dark and light maple to different areas of the board, matched grain patterns as much as I can and am now preparing for the glue up.


This above pic shows how I am planning to tackle partial glue-up if the glue setting time starts to become an issue.
The eight softwood sticks allow for straight rectangular clamping at glue-up.


This shows, at the top, the pattern ready for moving to the glue-up frame, bottom. The seperate right hand section of the pattern is the minimum I will glue-up and clamp using the above technique. If glue setting time is not an issue I'll glue an extra two diagonal rows at the same time. If it is an issue I'll just clamp this.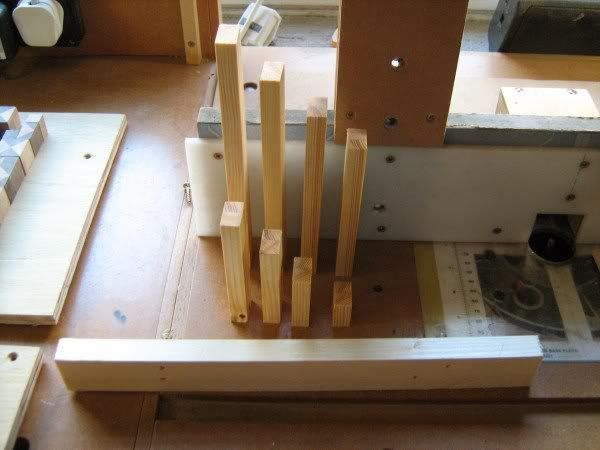 The frame is oiled to avoid glue sticking to it as are the sticks. Now I realise that oil contaminating the glue-line could cause problems. I am waiting till the oil on these sticks has thoroughly dried. In addition as a last minute fix I can always use waxed paper if I believe this is an issue.
So I'm gluing-up in sections of as much at a time as possible. This may cause issues but I've learned in life to experiment.
-- Martyn -- Boxologist, Pattern Juggler and Candyman of the visually challenging.
---