After posting the 'Pattern of Four' aka 'Snakes' box it occurred to me that it must be able to be done in solid wood, not just veneer. Another challenge methinks. Heres the pattern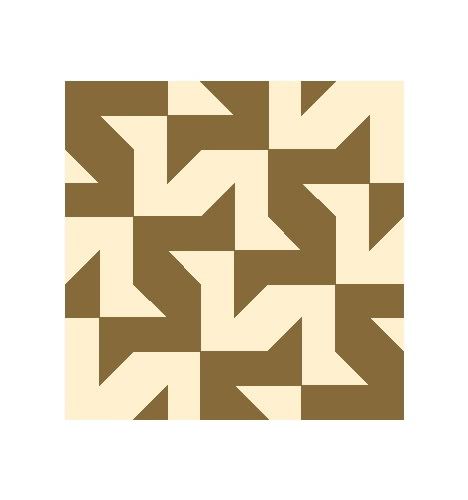 I think this can be reduced to its simplest components. Two types of square; one made up of four triangles and the other a simple square with sides half the length of the first. Each individual snake pattern is made up of four triangles and one square.
Trust me I've seen the patterns in the CAD (you sound like a chuffing mystic, more like). So I set about cutting up as much American Black Walnut and Maple as I have spare. The large ones are 20mm square and the small ones are not finished size yet but approx. 15mm square.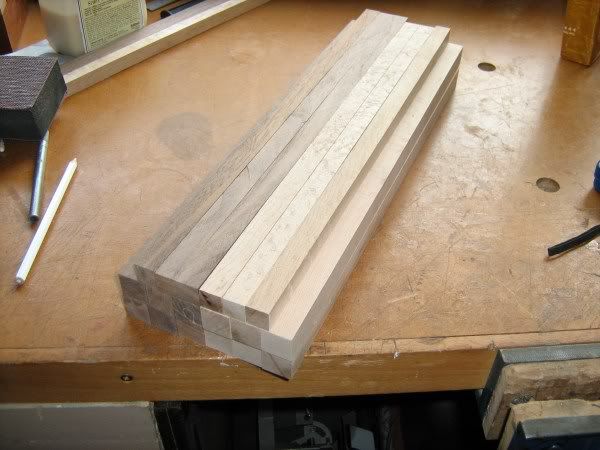 The next thing to do was cut up the large ones into triangles. I made a jig, so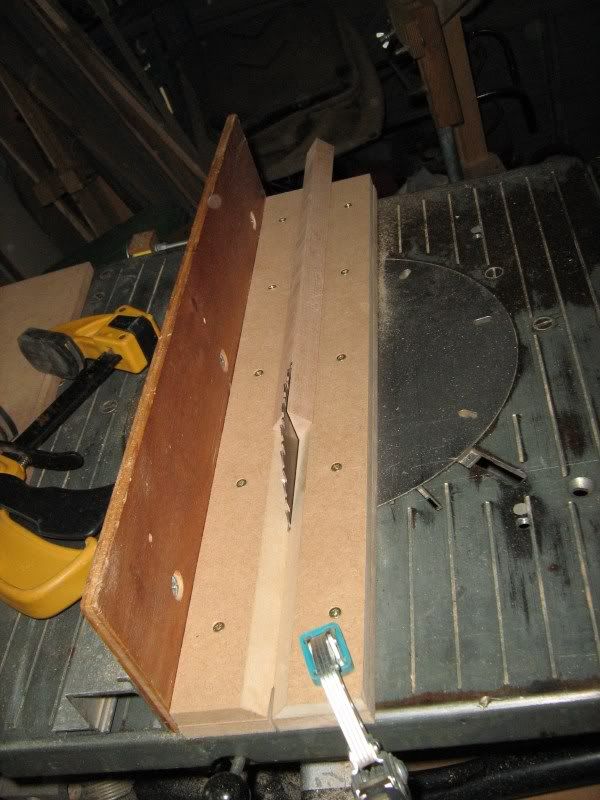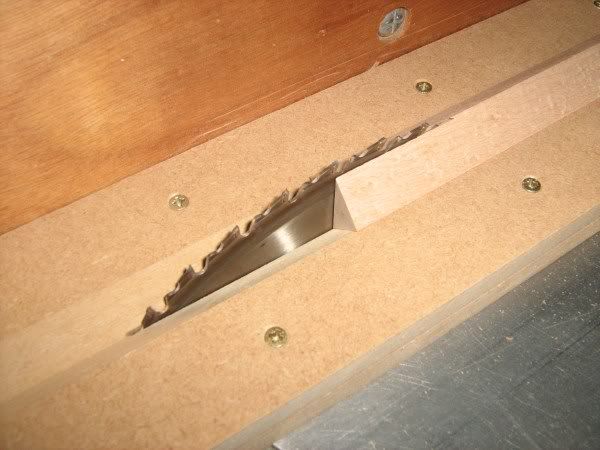 This produced all of these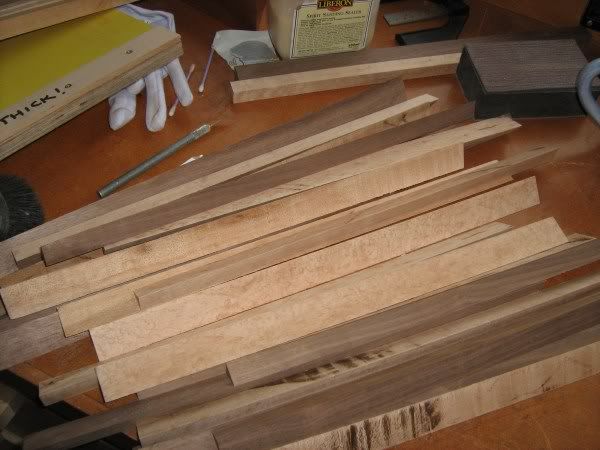 Which are re-arranged into these patterns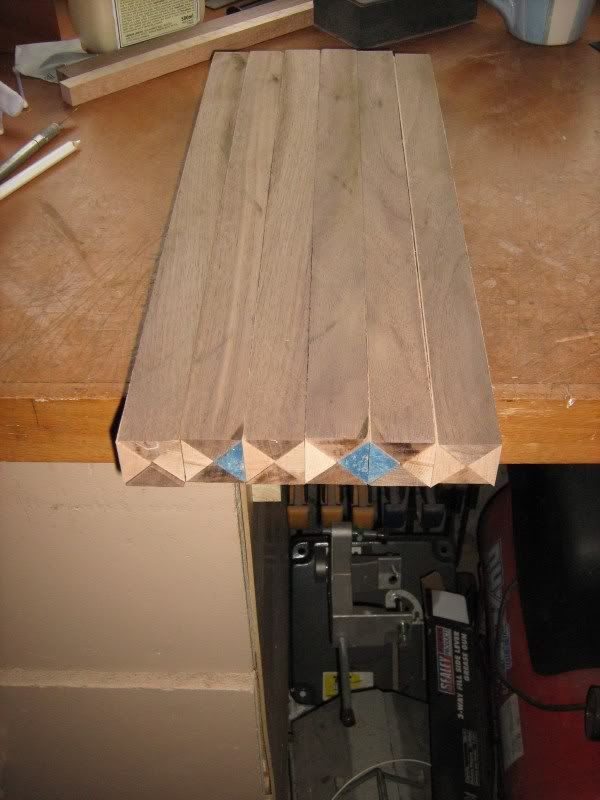 Now we see why the small squares are not finish size yet. Their side lengths will be 1/2 of these 'four triangle patterns' once they are glued and cleaned up. The gluing went thus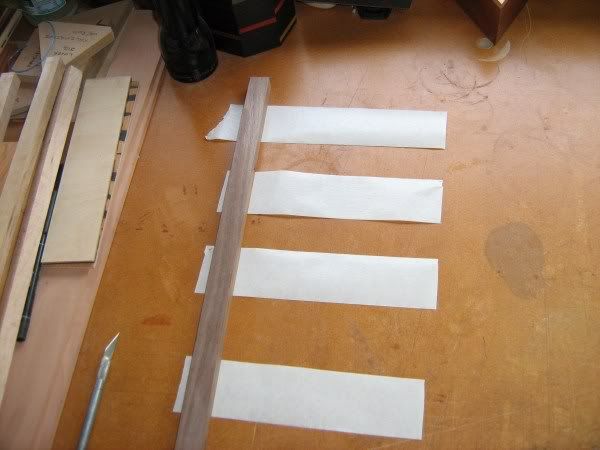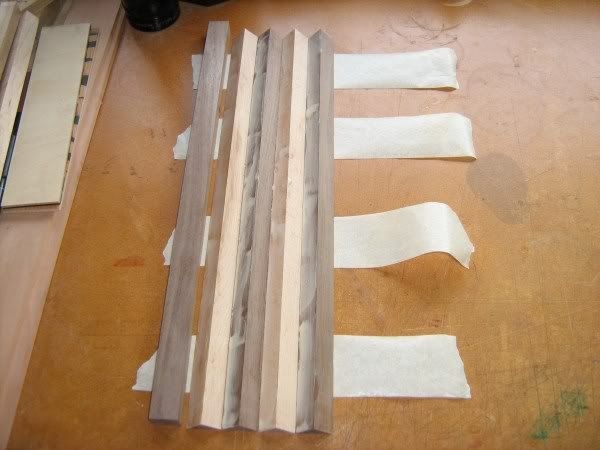 Using masking tape and TightBond III.
Now I'm waiting for these to dry


(Spot the deliberate mistake.) When thats done I'll finish sand them square and size the small ones from their dimensions.
-- Martyn -- Boxologist, Pattern Juggler and Candyman of the visually challenging.
---