Interesting couple of days. Did a slight remake to the motor bracket and coach bolted the whole issue in. Mounted the height adjuster and the table. Also made a dust cover, a bit clunky but it does the job. Took one final look at the drum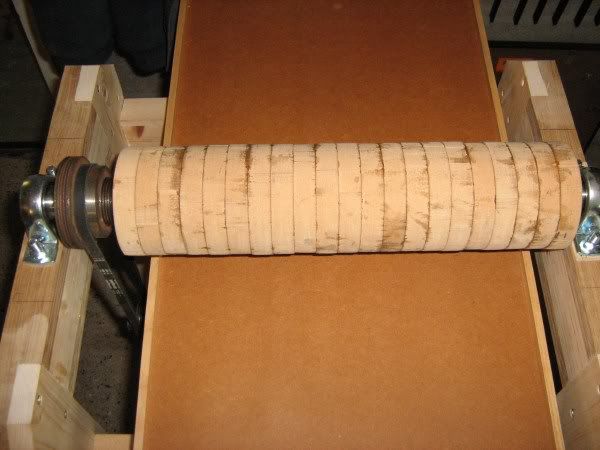 and thought 'Its going to be a lot smoother when you next see it. Attached the dust hood.


Made up a board with 60 grit on top and set about trueing up the drum.


I'm using the medium drum speed, 950 rpm. Cranked up the height adjuster until I just heard sanding noises and pushed the board through. Increased by 1/100th inch per pass until all was fair and cylindrical. Then gave it a coat of MDF sealer.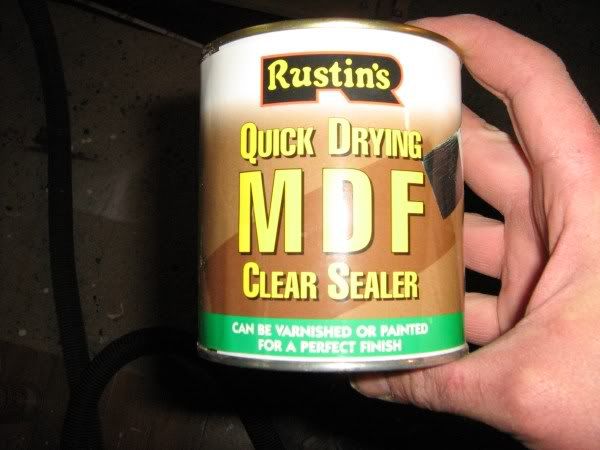 This will hopefully help with the adhesion of the velcro matting. Now it looks like this, until it dries.


Thats about it for the day. It was a hard day at work and only my enthusiasm has got me this far. More anon.
-- Martyn -- Boxologist, Pattern Juggler and Candyman of the visually challenging.
---