After some thought and more than a little scribbling I came up with this bracket to hold the motor. Its made of 15mm birch ply and so relatively robust .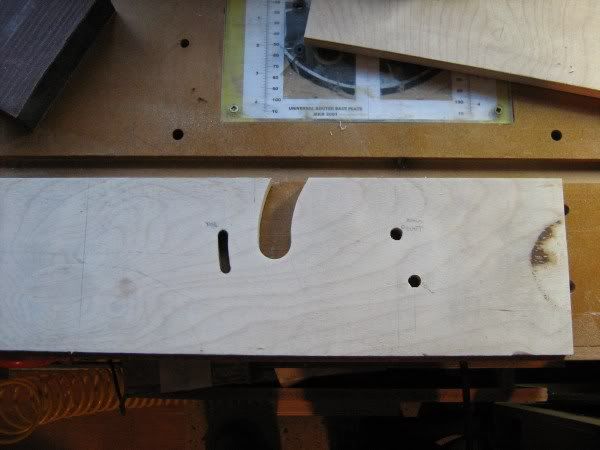 May not look much but in my experience simplest is best. Here is the motor installed.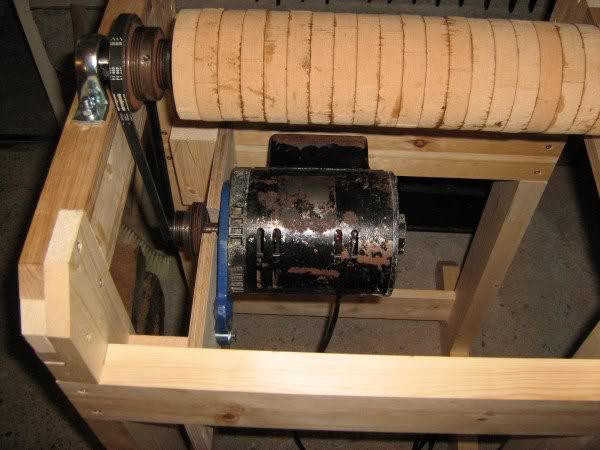 You basically loosen both bolts. Hold the motor up slightly to fix the belt to the appropriate pulleys. Let it drop to take up the slack and tighten the bolts back up. The pivot point is the top right of the three holes.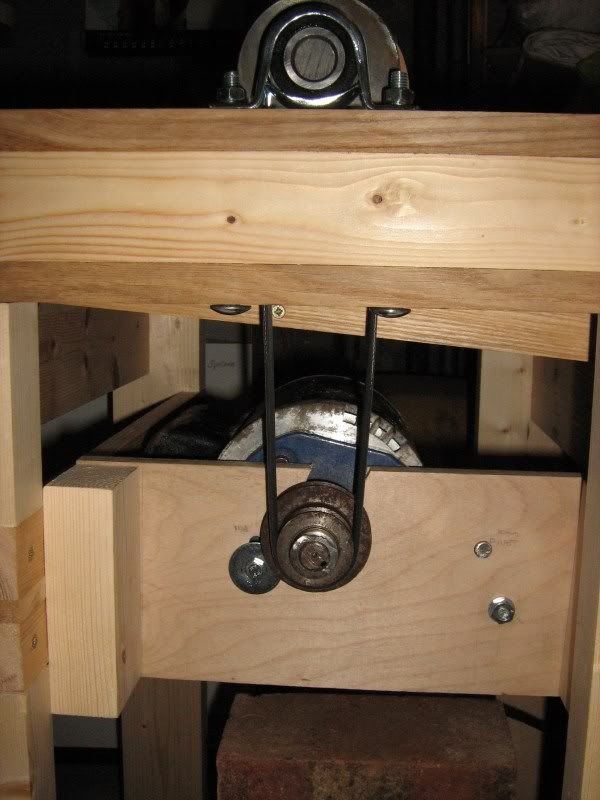 The darn thing works in all three speeds; 440, 950 and 2000 rpm. 440 and 950 look the most useable and 2000 is a blur. I'll have to experiment with speeds once I get the sander finished. This is screwed in position for testing. I'll coach bolt it on properly before I use it in anger. Thrilled skinny. Hehehehehhe.
-- Martyn -- Boxologist, Pattern Juggler and Candyman of the visually challenging.
---